Updated 2:52 PM EDT, Wed April 11, 2018
Of the twelve questions in this year's PUF Pulse of Power, my favorite is question two. What's one word that best characterizes the state of the industry today?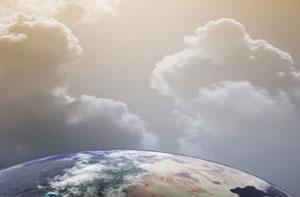 I cannot wait to see your answers.
At first, I thought I'd go with "diverse." Then, I switched to "dynamic." I finally ended up at "driving me crazy." Oops. That's three words. I was never too good at following directions.
I also had fun with question three. There, you rate utility stakeholders, their relative importance in navigating industry transformation. I gave first place to customers, then changed my mind and gave first place to elected policy makers, then changed my mind again and gave first place to utility regulatory commissions. My head was spinning. And what about investors and employees?
The answers to a couple of the questions are kinda obvious. But that's me. You may differ. Like question seven. How soon should the industry go to clean, intelligent, mobile, distributed? If you click on never, let's have a beer sometime and talk. My sweet spot was between wait-and-see and immediately.
As I wrote in yesterday's column, results will be written up in the June 15 special edition of the mag. We made this year's survey super slick. Might take you two minutes to complete it. And yes, what you put down is a hundred percent confidential.
This link takes you straight to the PUF Pulse of Power.
 

For ninety years, since 1928, Public Utilities Fortnightly has served as the platform for thought leaders to impact the debate in utility regulation and policy. Join the debate. Have your organization join the debate, as a member of the PUF community.
Steve Mitnick, Editor-in-Chief, Public Utilities Fortnightly
E-mail me: mitnick@fortnightly.com