Updated 5:08 PM EDT, Tue March 24, 2020
Excerpted from March's Public Utilities Fortnightly, "Ensuring Future Capital Access," by Southern Co. CEO Tom Fanning, Kevin Fitzgerald of Energy Impact Partners, and Tom Flaherty of PwC Strategy&: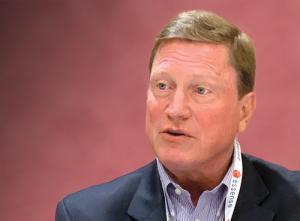 To achieve the state of sustainability and carbon emission reduction targets stakeholders seek from the power sector, the industry will need to leverage the innovation capabilities it has been nurturing since 2014 – 2015. In addition, it will need to put the electron at the center of innovation and the new clean energy economy.
The electron is fast becoming the innovative catalyst for electrification of the transportation, agriculture, and manufacturing sectors. Indeed, innovation and electrification are synonymous with one another in driving carbon and other emissions reductions.