Deck:
There is much to celebrate in the Energy Policy Act of 2005, but what will federal regulators do?
Author Bio:
Richard Stavros is Fortnightly's Executive Editor.
It has been a most anti-climactic affair. After so many years of disappointments over failure to pass comprehensive energy legislation, many in Washington and in the utility industry had all but given up on Congress.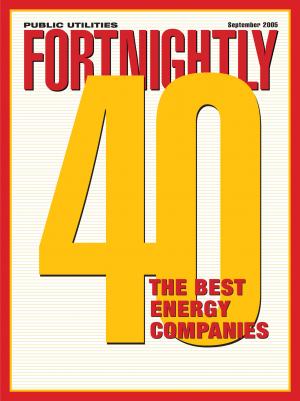 But sure enough, when we least expected it, the politicians finally were able to pull a multi-billion white rabbit out of their hat—enacting a comprehensive national energy law (Energy Policy Act of 2005, or EPAct) that will usher in extraordinary changes in the industry.
However, just how the new law really will affect the industry is the question of the hour, with many provisions of the law left to the interpretation of regulators.
That's why many utility CEOs and financial experts are urging caution. Instead of throwing lavish parties to celebrate legislation that promotes billions in direct investment in energy infrastructure, they are waiting. Waiting to see what the Federal Energy Regulatory Commission (FERC) does with its new, unprecedented authority over the industry. And waiting to see how state regulators react to the expanded federal authority. "The market is still the driving factor behind transactions and investment decisions. The Energy Act removes some obstacles that have stood in the way of economically sound transactions. … Regulators still could interpret the new law in a manner which inhibits its usefulness," concludes a report written by the law firm of LeBoeuf, Lamb, Greene & MacRae.
Indeed, many are echoing the sentiment that the success of the EPAct of 2005 will depend in great part on FERC's implementation of laws, which must occur in some cases in as little as 90 days. This has not been lost on the man that will have to lead FERC into a new era of oversight.
"Clearly, this new law establishes significant new responsibilities for the commission, and I am determined to address all of the mandates within the time frames provided by Congress," FERC Chairman Joseph T. Kelliher said.
Some time frames not only are quite tight but varied. In the next four months, FERC must issue rules and define how it will carry out its merger authority with respect to the repealed Public Utility Holding Company Act of 1935.
Kelliher outlined other FERC deadlines. "Congress has directed the commission to finalize within 180 days new rules establishing an enforceable framework of mandatory power-grid reliability rules. … The commission must adopt rules regarding permit applications for transmission facilities and long-term transmission rights, and providing incentive-based rates to promote transmission investment. … The commission [is] to issue rules addressing access to utility holding company books and records," he said.
And that's just the tip of the iceberg. FERC and other agencies are tasked with a significant number of special studies that are under a deadline. Public Utilities Fortnightly in its October issue will offer detailed analysis of EPAct of 2005 and regulators' interpretations of the law.
Ding Dong, PUHCA's Dead
Public Utilities Fortnightly is one of the few publications that covered the enactment of the Public Utility Holding Company Act of 1935 (PUHCA), as well as its repeal. Over our 76-year history, we have published mountains of PUHCA repeal papers, and we're glad we won't be publishing any more of them.
Like many of you out there, I did not believe I would live to see the day PUHCA was repealed. It is, as far as I'm concerned, the most important component of the law, as the main mission of EPAct is to promote infrastructure investment. Particularly, as FERC Chairman Kelliher said recently, repeal brings "sorely needed new avenues of capital investment into the U.S. electricity sector, particularly for the transmission grid where investment has been lagging growth for years." He also noted that PUHCA had served to blunt electricity market entry by certain well-capitalized companies and industry sectors.
But regarding the all important question as to whether PUHCA repeal will lead to more mergers, many experts—even the FERC chairman—are not sure.
Kelliher says "time will tell" whether PUHCA repeal will lead to a wave of mergers. Certainly, there is a question as to how onerous FERC's review of books and records will be, and how it will differ from the Securities and Exchange Commission. For example, it has been said in the past by oil experts that PUHCA was a large barrier for consolidation between oil companies and utilities, because oil companies did not want to be regulated by FERC. According to law firm Chadbourne & Park, "PUHCA repeal does not mean an end to regulation. Utilities will be able to expand their operations without geographical restrictions, and private equity funds as well as other enterprises will have the opportunity to acquire utilities with fewer restrictions. However, this does not mean that companies are exempted from other regulatory constraints on utility ownership. Virtually every U.S. state regulatory commission has approval authority over acquisition of regulated utilities."
In fact, LeBoeuf, Lamb, Greene & MacRae wrote in early August that state commissions have imposed, and will continue to impose, obstacles to mergers and acquisitions- "particularly acquisitions by entities not already in the utility business, as can be see from the rejection of the TPG/Portland General and KKR/UniSource transactions," the report says.
Weighing in on whether PUHCA repeal will lead to more consolidation, the attorneys at LeBoeuf, Lamb, Greene & MacRae believe "there will not be an immediate significant increase in the number of mergers and acquisitions. First, of course, each transaction will still have to be judged by whether it makes business sense."
A Brand New Day
While the degree of future consolidation is still in question, the fact that the industry is now able to consolidate with industries outside the utilities space is one very refreshing aspect of the new energy law, many experts say. One of the critiques of the initial opening of competitive electricity markets was that the executives charged with designing or participating in wholesale (or retail) power markets had never been part of a competitive industry.
What might have happened had there been a law that permitted consolidation with other competitive industries? Utilities now-through mergers-can enhance their expertise in areas such as technology and finance, while a retail expert like Wal-Mart can try its hand at selling power. Commercial banks can supply power along with their new checking accounts, and oil majors can create an upstream-to-downstream scenario where LNG overseas is delivered via pipeline to power plants in the United States.
The repeal of the Glass-Steagall Act of 1933 created what we know today as the modern banking industry, with its various commercial, financial, and brokerage services. Many believe it is the repeal of PUHCA that will one day lead to a more modern utility industry, still to be seen, and unrecognizable from today.