Deck:
Chief financial officers discuss new strategies and the possibility of further convergence inside and outside the energy industry.
Author Bio:
Richard Stavros is Fortnightly's Executive Editor.
With the repeal of the Public Utility Holding Company Act of 1935 (PUHCA) as part of the Energy Policy Act of 2005, the utilities industry is beginning to have a sobering discussion on its own future. What was for decades was just idle speculation today is a very real discussion on what types of consolidation and business strategies will carry the industry forward.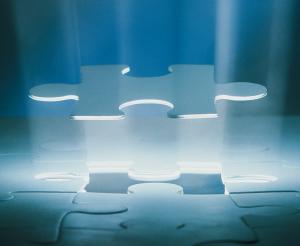 For example, many have said PUHCA repeal would promote consolidation with other parts of the energy industry, or more of the so-called convergence mergers typified by the late 1990s and early 2000s. Although this time around, such convergence mergers, they say, will include oil majors in addition to gas and pipeline companies.
A whole new cast of characters is expected to enter the energy industry—overseas ventures, telecom firms, insurance companies, and financial-services groups.
But even as the future seems to hold boundless opportunity, utility executives and industry experts continue to disagree on what sort of consolidation is right.
Many utilities failed in their diversification efforts related to energy trading, insurance, banking, and the international space. But some oppose this characterization, saying that the utility diversification failures of the 1980s and 1990s were no greater or less than the typical diversification failure that took place in corporate America.
"There are many utilities that have successfully diversified their businesses over the years," says a former energy regulator. "There is nothing inherent in diversification that makes the utility industry incapable of succeeding in this strategy."
Of course, the question is not only what areas the utility industry might expand to, but which industries might want to expand to the utilities industry.
To shed light on some of these issues, Public Utilities Fortnightly, for its annual forum on CFOs, invited outsiders from the oil and telecom industries to voice their opinions. While Occidental Petroleum joined this year's forum to discuss consolidation, the CFO of Verizon declined. The reason: Verizon wasn't really sure how to contribute to the discussion. "Buying utilities to use their power lines to expand our broadband networks is an intriguing idea," said a Verizon spokesman. "I can have our chief technology officer speak to the idea. But given our pending MCI merger, this idea is way too far out for us to discuss."
The Occidental Petroleum CFO also has very specific ideas of what type of convergence could occur. His view, much like that of Verizon's, is that mergers between utilities and outside industries will be few and far between. But even as some dismiss such mergers, others are making a case for the value of such combinations. MDU Resources, with its combined utility and oil and gas operations, is proving to shareholders' delight, that such combinations can be done successfully.
We asked several other utility CFOs what strategies can go beyond power. The CFO of Sempra explains how LNG will be a big part of the company's business some day, and the CFO of PPL tells how they have been successful in their international operations, which provide up to 25 percent of the company's earnings. Furthermore, Progress Energy's CFO explains how his company's gas investment continues to pay dividends. We hope you enjoy this year's CFO forum.
See...
"Making Convergence Work," Warren L. Robinson, Executive VP and CFO, MDU Resources: "In the 1920s we discovered some oil and gas. ... In the mid-1980s, we really broke it out and started to develop oil and gas fields outside our region."
"Utilities: Not Interested," Stephen I. Chazen, Senior Executive VP and CFO, Occidental Petroleum: "I think the skills of a utility management are different than the skills of an oil management… I don't think those are related industries. I don't think the skill of selling electricity to someone's house is really the same as the skill of an oil company."
"Growing Overseas," John R. Biggar, Executive VP and CFO, PPL Corp.: "We are satisfied with the level of investment in international properties, which are essentially all electricity distribution businesses."
"Enter the Mega Utility," Geoffrey S. Chatas, Executive VP and CFO, Progress Energy: "[We are] focusing on running efficient utilities in growing states that have favorable regulatory environments so that you have the opportunity to earn that kind of 12 to 13 percent return on equity on the utility business."
"Playing LNG for All It's Worth," Neal E. Schmale, Executive VP and CFO, Sempra Energy: "Make sure you manage the risk. ... We're very careful in that area. ... We're not building the LNG plants until we have the output contracted for."