Deck:
Can a single utility dispatch a regional grid system without a financial market?
Author Bio:
Bruce W. Radford is editor-in-chief for Public Utilities Fortnightly . 
Can a single utility dispatch a regional grid system without a financial market?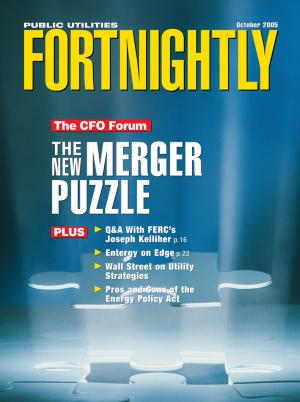 As of Monday evening, Sept. 5, 2005, a week after Hurricane Katrina, Entergy was reporting 54 transmission lines and 46 substations still out of service. That meant nearly 459,000 customer outages—some 417,000 in Louisiana, plus 41,000 in Mississippi. By the next day, Entergy had told the U.S. Securities and Exchange Commission that earnings for the current and next year likely would suffer. Also, regulatory mechanisms might be modified to recover the cost of restoration.
Against this backdrop, it might seem premature or even gratuitous to review Entergy's pending plan to create an "Independent Coordinator of Transmis sion" (ICT) to manage certain grid operations. Yet consider what happened four years ago after Hurricane Lili had inflicted damage (much less, of course) to the Entergy grid.
According to the Lafayette Utilities System (LUS), a small municipal electric system lying in the heart of Cajun country, Entergy effectively de-rated its 138-kV Richard Colonial Academy transmission line by 15 MVA when it chose to install a readily available but lower-rated capacity conductor in 2002 after the storm.
Today, Lafayette alleges that congestion on the R-C line has cost it at least $2 million over the past three years—no small sum for the city. It seems LUS lies in a load pocket, tied directly only to Entergy and Cleco Power LLC. Thus, LUS says that often it must ramp up its higher-cost Bonin plant, while ramping down the coal-fired and cheaper Rodemacher base-load unit, to accommodate output from the 1210-MW Arcadia plant, a merchant facility half-owned each by Calpine and Cleco. This situation occurs when Entergy (the reliability coordinator for the R-C line) declares TLRs (transmission loading relief), and asks the Southwest Power Pool (SPP, the coordinator next door) to tell LUS to redispatch.
In fact, LUS says Cleco has filed studies at the Federal Energy Regulatory Commission (FERC) that show "a complete absence" of import capability into the LUC control area during the winter months.
Lafayette argues, however, that if Entergy would give up its ICT plan and join the SPP RTO, then LUS could take transmission service directly from SPP under the RTO tariff. That would make Lafayette eligible to receive payment from SPP for the redispatch costs. Yet, though LUS is a "member" of SPP, it lacks a direct physical connection to SPP and thus cannot claim reimbursement. ( See, Protest of Lafayette Utils., FERC Dkt. ER05-1065, filed Aug. 5, 2005. )
This anecdote marks just the tip of the iceberg. It shows in miniature why the ICT question is so important and so complicated. And it illustrates how, for years now, merchant generators and others have complained of difficulties in gaining access to the Entergy grid. They have cited irregularities in how Entergy analyzes, calculates, and allocates transmission capacity to third parties. FERC, in fact, has acknowledged this and from time to time has opened investigations and audits on Entergy's grid operations, including models, assumptions and