Deck:
Cooperation and coordination will help the United States avoid an energy-policy confrontation.
Author Bio:
Michael T. Burr is editor-at-large for Public Utilities Fortnightly .
Cooperation and coordination will help the United States avoid an energy-policy confrontation.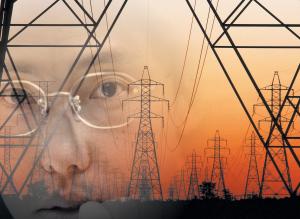 Deep underground, at a coal mine near China's border with Siberia, coal-dust levels were building up to critical levels. The pit's ventilation systems, stressed even in the best of conditions, fell behind as miners dug faster and deeper to meet the country's soaring demands for coal.
Then, in late November 2005, the inevitable happened; a spark ignited the coal dust, and an explosion ripped through the mine. More than 170 lives were lost in the blast and the collapse that followed.
The Dongfeng mine disaster, unfortunately, was just one of a stream of deadly mining accidents in China's coal industry. Indeed, even as the Dongfeng rescue operation was proceeding, a mine in Henan province flooded, trapping more than 40 workers. And a few days later, an explosion in Hebei province killed 74 miners.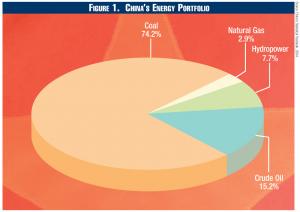 Deadly coal-mining accidents happen almost every day in China. The central government in Beijing estimates that 6,000 workers were killed in mining accidents in 2004; independent organizations put the number much higher, at more than 20,000. Either way, these numbers indicate a crisis in China's coal-mining industry, a crisis that the central government is seeking to address by tightening safety standards and closing thousands of unsafe mines, mostly small ones that operate with little government oversight.
"The most fundamental reason for these kinds of mining disasters is that supervision and administration are not very strong, and the laws are not strictly enforced," said Li Yizhong, minister of the State Administration of Work Safety, speaking at a news conference.
China's safety and environmental laws are relatively stringent, but until modern, large-scale mines open up, enforcing those laws will be difficult and economically risky—especially in areas that are enduring regular power curtailments caused by fuel shortages.
Coal is just one aspect of an increasingly complicated and hazardous energy supply picture. To secure fuel for its growing economy, China is seeking to acquire resources and infrastructure from all over the world, from the oil fields of Venezuela to new shipyards for building liquefied natural gas (LNG) tankers in Shanghai. And the acquisition patterns of China and its state-owned industries has put the country on a collision course with the United States and the rest of the world.
"China doesn't want to be a prisoner of other countries for fuel supply, especially transportation fuel," says James Woolsey, former director of the Central Intelligence Agency and now a vice president with Booz Allen & Hamilton and policy advisor to the U.S. Secretary of Defense. "They are likely to be ruthless in getting that fuel, more so than we are. They will support Iran as it develops its nuclear program, for example, and will help the Sudan avoid international sanctions for the genocide it has committed."
The tension is building as China's thirst for petroleum grows. For example, China's burgeoning middle class is buying automobiles. More than 3 million new cars went on the road in China during 2005, making