Deck:
How the World Bank Group removes generation risks in emerging markets.
Author Bio:
Philippe Valahu is acting director, Operations, at the Multilateral Investment Guarantee Agency. Contact him at pvalahu@worldbank.org.
How the World Bank Group removes generation risks in emerging markets.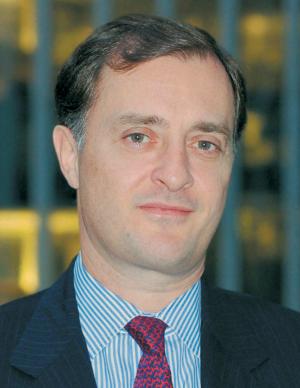 Infrastructure investors have had their share of pain over the past few years, particularly in developing countries. Disputes over troubled concessions have spilled over into the streets in some communities—fueling the fires of disenchantment with government and the private sector—while some countries unilaterally have cancelled concessions or breached agreements on tariffs, leaving investors foundering to deal with the fallout. As a result, such private investment in infrastructure declined to just $56 billion in 2003, down from a peak of $114 billion in 1997.
The pain is starting to recede for some investors, as cash savings begin to weigh down balance sheets, and governments take steps to institute pro-private sector reforms, as well as tools for offsetting political risks start to take some of the bite away from deals gone awry.
Experienced private investors in infrastructure around the world know all too well that there are significant and unique risks associated with these investments. These projects are often massive in scope, involving multiple parties and complex financing arrangements. And typically, such efforts involve the government, either at the sovereign or sub-sovereign level, further complicating the deal. In developing countries, macroeconomic, legal, and regulatory concerns add a level of uncertainty that can complicate deals even more.
But other challenges might not be as obvious. With the growing trend to decentralize government control of services such as water delivery from national to local authorities, sub-sovereign risk has become an even bigger concern. These are issues that can become serious stumbling blocks to success if not addressed and mitigated.
"These sub-sovereigns may have less experience dealing with the private sector and a weaker understanding of investors' needs, such as a stable regulatory environment that allows for predictable earning streams," says Elena Palei, a senior underwriter in MIGA.
"Sub-sovereigns also may have more trouble accessing credit than federal governments, and projects can be further hindered by interference from local officials or tariff-setting bodies."
Add to the mix a general lack of understanding about the nature of concessions, which can result in intense political resistance to the private provision of services, and it's no wonder that investors—and their lenders—are concerned.
Aside from worries about the safety and stability of the investment itself, investors also face a more expensive cost of capital. "The heightened perception of risk can cause borrowing costs for infrastructure to skyrocket," says Palei. "Banks have suffered losses as well and as a result are more cautious about expanding into these countries."
Mitigating Political Risks
The Multilateral Investment Guarantee Agency, or MIGA, can help in all of these areas. MIGA was created in 1988 as a member of the World Bank Group to promote foreign direct investment into emerging economies to support economic growth, reduce poverty, and improve people's lives. To do so, MIGA offers political risk insurance, in the form of guarantees to investors and lenders, covering the risks of expropriation, breach of contract, currency