Deck:
Quantifying uncertainty in the planning process.
Author Bio:
Mark Griffith , vice president at Global Energy Advisors, can be reached at mgriffith@ globalenergy.com. Fereidoon P. Sioshansi , president at Menlo Energy Economics, can be reached at Fpsioshansi@aol.com.
Quantifying uncertainty in the planning process.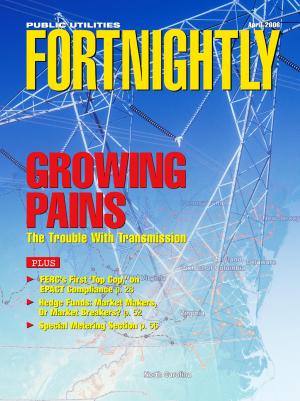 During the 1980s and early 1990s, integrated resource planning (IRP) was a required practice for many utilities. Then competitive wholesale markets, merchant generation, and restructuring initiatives led many utilities to abandon IRP.
While wholesale competition generally has been successful, the regulatory process changes it brought were less so. And utilities now are getting back into long-term resource planning studies to provide decision support for their "back to basics" business strategies.
IRP, originally designed as a regulatory means of ensuring that a utility's expansion plans included a broad array of alternatives and were transparent, 1 was regarded as redundant in late 1990s amidst restructuring developments in many parts of the country. Many utilities decided there was no need for regulatory mandated IRPs since market discipline in a competitive environment would ensure that the least-cost plan would be chosen. Under the circumstance, there would be no need to force market players to choose the least-cost option; they would be doing it on their own. In many cases, state regulators either explicitly agreed or acquiesced by not insisting that utilities file updated IRPs. 2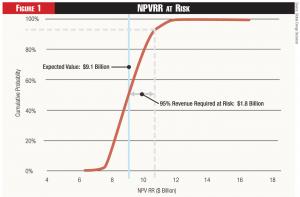 California, which once engaged in elaborate resource planning exercises involving multiple utilities, disbanded its practice after passage of its ill-fated restructuring law in 1996. A number of other states followed California's lead. In the process, California's investor-owned utilities (IOUs) disbanded entire departments once engaged in demand forecasting and resource planning.
California's electricity crisis of 2000-2001 proved them wrong. Not only did California's ratepayers and utilities suffer from the meltdown of the dysfunctional market, run-away prices, and abuse of market power by generators, but the crisis spilled over to neighboring states. Utilities as far away as Oregon and Washington were affected adversely by capacity shortages and volatile wholesale prices that spread across the entire region. Consumers in Seattle, for example, ended up with higher retail rates while their local utilities faced financial difficulties emanating from California's electricity crisis.
The ensuing public outcry in the Pacific Northwest led to a debate on how to avoid similar recurrences in the future, resulting in a number of important decisions by regulators in the region who ordered IOUs under their jurisdiction to conduct long-term resource planning exercises where supply-and-demand options would compete on an even playing field. 3 The old-fashioned, forgotten IRP was reborn. A number of other regulatory commissions followed suit, mandating IRPs by load-serving entities (LSEs) or utilities in their jurisdiction.
California regulators reached a similar conclusion in 2003, ordering the IOUs in the state to undertake comprehensive IRPs. California also has mandated resource adequacy standards to ensure that utilities have secured adequate near-term resources. In fact, the popularity of IRP has spread beyond America's borders, to countries as far away as South Africa.
Two popular concepts of the regulatory era, demand-side management (DSM) and IRP, also called least-cost planning (LCP),