Deck:
After closer study of the technology's ongoing implementation and obstacles, the crystal ball remains cloudy.
Author Bio:
Christian Hamaker is managing editor of Public Utilities Fortnightly .
After closer study of the technology's ongoing implementation and obstacles, the crystal ball remains cloudy.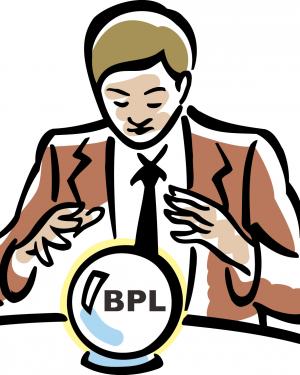 What will it take for broadband over power line (BPL) technology to take hold? Is BPL on track to become, as the National Association of Regulatory Utility Commissioners (NARUC) once contemplated, the "third broadband pipe into residential consumers' homes, providing significant competition for cable and DSL service," and an integral part of the 21st century "smart grid"?
Initial rollouts of BPL have slowed, if not stalled, but utilities continue to explore the possibilities for providing new services to customers. Now NARUC, in its Report of the Broadband Over Power Lines Task Force, and an accompanying survey conducted by EPRI Solutions, explores several utilities' responses to BPL, as well as the attraction to, and hindrances toward, implementing the technology.
Leading the Way
The EPRI survey comprised responses from six utilities—Cinergy, Consumers Energy, South Central Indiana REMC, Con Edison, Central Hudson Gas & Electric, and First Energy—in determining to what extent each company's unique culture and leadership affected its perspective on BPL. Overall, the study says, the utilities industry has been slow off the mark.
Commercial deployment of the technology has focused both on commercial broadband applications, which many utilities view as outside of their comfort zones, and utility applications that include automated meter reading, demand-response programs, and outage management.
"Some utilities are simply more willing than others to be technology pioneers, and this often stems from the philosophy of their CEO," the report says. "Even the most aggressive utilities, however, are risk intolerant compared with other industries."
Characteristics common to the most enthusiastic backers of BPL are a compact service territory, an existing fiber network, "significant potential" for growth in broadband service, and previous success in other service offerings. "Many electric utilities have tried offering non-commodity (and even non-energy) services in the past with mixed results," the report says. "Those that have had more success (or at least fewer expensive failures) are likely to be more willing to consider a commercial BPL deployment."
Municipalities—including the city of Manassas, Va., and Flatonia, Texas—have been among the most eager early adopters of BPL, while the city of Princeton, Ill., has put its BPL rollout on hold because of changing ownership at its equipment supplier.
Mixed Bag for IOUs
Results were mixed for two IOUs attempting to get into commercial broadband. PPL Corp. subsidiary, PPL Telecom, pulled its BPL offering last year, citing the high costs associated with the new technology in relation to DSL and cable offerings from other operators. But Cinergy's Current Broadband service was to have approximately 50,000 customers last year— or 20 percent of its more than 250,000 homes to which the service is available. Despite the lack of updated stats for the program, the study notes that Current Broadband received $100 million in financing over the summer from existing and new investors, such as Google and Goldman Sachs.
The self-regulating nature of municipalities is one of the chief reasons for advances in BPL