Deck:
The jurisdictional battle over authorizing rejection of wholesale power contracts continues.
Author Bio:
Howard L. Siegel is co-chair of the Energy Practice Group at Brown Rudnick Berlack Israels LLP. Contact him at hsiegel@brownrudnick.com, or (860) 509-6519.
The jurisdictional battle over authorizing rejection of wholesale power contracts continues.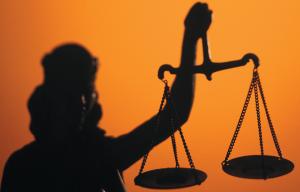 The high stakes turf battle over whether the Federal Energy Regulatory Commission (FERC) or the federal bankruptcy courts have jurisdiction over rejecting wholesale power contracts is now in its third round. Round one was fought in 2003 in the NRG bankruptcy case and ended in a settlement among the parties. Round two followed with the Mirant Chapter 11 case. Now punches and counterpunches are flying in round three: the Calpine bankruptcy.
Notwithstanding the volume and intensity of the litigation and the number of decisions rendered over the past three years, resolution of the battle remains anything but clear. In fact, when comparing the Jan. 27, 2006, district court ruling in Calpine to the most recent prior ruling in Mirant, FERC Chairman Joseph T. Kelliher observed that "they came up with the exact opposite answer as a legal matter. … I have to admit that there is some confusion." 1 A summary of the three rounds of battle to date demonstrates why such confusion prevails.
NRG Case
In the NRG Chapter 11 case, NRG Power Marketing Inc. (NRG-PMI) had entered into a pre-bankruptcy power supply agreement (PSA) with the Connecticut Light & Power Co. (CL&P), which NRG-PMI sought to reject as being out of the money. Under generally applicable bankruptcy law, contract rejection is governed by a liberal business judgment standard, so, not surprisingly, NRG-PMI quickly obtained an order from the bankruptcy court authorizing rejection of the PSA under that test.
On a parallel path, however, the Connecticut attorney general and the Connecticut Department of Public Utility Control initiated proceedings at FERC in which they obtained an emergency order directing that NRG-PMI continue to honor the PSA while further FERC proceedings were carried out. FERC also ruled that it would utilize a stricter standard than the business judgment standard. The United States District Court for the Southern District of New York then issued an order deferring to FERC on any further PSA rejection proceedings.
A complicating factor in the NRG case arose from the procedural requirement that FERC orders generally are subject to appellate review only in the United States Court of Appeals for the District of Columbia Circuit. Thus, arguably, neither the New York District Court nor the 2nd Circuit Court of Appeals could review the FERC order once it had been issued. Parallel appeals soon were filed by NRG in the D.C. Court of Appeals and in the 2nd Circuit Court of Appeals.
Before those appeals could be processed, however, NRG emerged from bankruptcy and the term of the PSA expired in December 2003. NRG-PMI and CL&P thus called off the fight and entered into a settlement that ultimately was approved by FERC in its Mirant case order issued Dec. 18, 2003. 2
Round two followed almost immediately, however, with the Mirant Chapter 11 filing. Mirant's primary power contract rejection dispute was with