Deck:
Commodity price upheavals are energizing gas utilities to evolve their business models.
Commodity price upheavals are energizing gas utilities to evolve their business models.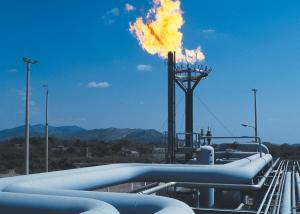 Commodity prices and availability were the most important issues for gas utility executives last year, and continue to dominate their concerns today. But Hurricane Katrina blew away whatever complacency might have remained regarding gas-supply stability, and energy prices have vaulted to the top of utility customers' concerns.
"We worry a great deal about volatility in natural-gas prices," says Walt Higgins, chairman and CEO of Sierra Pacific Resources in Reno, Nev. "One of our greatest fears as a natural-gas utility is rising prices that cause rising customer unhappiness." 
Supply concerns and price volatilities create dilemmas and challenges for gas utilities. But as senior executives for several U.S. retail gas companies told Public Utilities Fortnightly, these concerns also are forcing gas utilities to re-think their business models and develop new approaches to serving customers in the uncertain years ahead.
Questar Gas
Questar Gas is a Salt Lake City-based gas local distribution company (LDC) serving more than 800,000 customers in Utah and parts of Wyoming and Idaho. The company's growth rate is strong—more than 3.5 percent annually—in customer accounts. According to Alan Allred, president and CEO of Questar Gas, this creates pressure for Questar to build out its infrastructure even as volatile gas prices are putting pressure on returns.
The LDC's parent company, Questar Corp., is a vertically integrated gas company with significant assets in exploration and production (E&P), processing, pipelines, and marketing. Questar E&P—which comprises about 75 percent of the parent company's business—drills wells in the Rocky Mountains and mid-continent regions, and affiliate Wexpro produces cost-of-service gas for Questar Gas customers.
Fortnightly: How have volatile gas markets affected Questar Gas?
Allred: LDCs are in a balancing act. We are not the cause of what is going on, but we are the ones who collect the bills. We have a long-term relationship with customers, and we have to keep their satisfaction levels high. 
When prices increase significantly, a lot of anger and frustration is expressed to the utility and its regulators. The Energy Information Administration helped by putting out a lot of information to prepare people for higher prices, and we as a company tried to get that message out, too. But you can do a great job on those things, and still a lot of customers will be frustrated and want to know why a hurricane in the Gulf Coast affects prices in Utah. We spent a lot of time this winter answering those questions.
Fortnightly: What are your hedging policies?
Allred: More than 40 percent of Questar Gas supplies come from our own resources, which are typically less expensive than what is available in the market. For the remaining 60 percent, we try to take a portfolio approach. 
As involved in the gas markets as we are, we are pretty poor predictors of what gas prices will be next month or next year. So we try to get suppliers locked in for up to two-thirds