Deck:
Commodity price upheavals are energizing gas utilities to evolve their business models.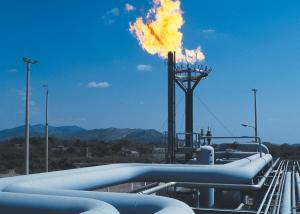 Commodity prices and availability were the most important issues for gas utility executives last year, and continue to dominate their concerns today. But Hurricane Katrina blew away whatever complacency might have remained regarding gas-supply stability, and energy prices have vaulted to the top of utility customers' concerns.
"We worry a great deal about volatility in natural-gas prices," says Walt Higgins, chairman and CEO of Sierra Pacific Resources in Reno, Nev. "One of our greatest fears as a natural-gas utility is rising prices that cause rising customer unhappiness." 
Supply concerns and price volatilities create dilemmas and challenges for gas utilities. But as senior executives for several U.S. retail gas companies told Public Utilities Fortnightly, these concerns also are forcing gas utilities to re-think their business models and develop new approaches to serving customers in the uncertain years ahead.
Questar Gas
Questar Gas is a Salt Lake City-based gas local distribution company (LDC) serving more than 800,000 customers in Utah and parts of Wyoming and Idaho. The company's growth rate is strong—more than 3.5 percent annually—in customer accounts. According to Alan Allred, president and CEO of Questar Gas, this creates pressure for Questar to build out its infrastructure even as volatile gas prices are putting pressure on returns.
The LDC's parent company, Questar Corp., is a vertically integrated gas company with significant assets in exploration and production (E&P), processing, pipelines, and marketing. Questar E&P—which comprises about 75 percent of the parent company's business—drills wells in the Rocky Mountains and mid-continent regions, and affiliate Wexpro produces cost-of-service gas for Questar Gas customers.
Fortnightly: How have volatile gas markets affected Questar Gas?
Allred: LDCs are in a balancing act. We are not the cause of what is going on, but we are the ones who collect the bills. We have a long-term relationship with customers, and we have to keep their satisfaction levels high. 
When prices increase significantly, a lot of anger and frustration is expressed to the utility and its regulators. The Energy Information Administration helped by putting out a lot of information to prepare people for higher prices, and we as a company tried to get that message out, too. But you can do a great job on those things, and still a lot of customers will be frustrated and want to know why a hurricane in the Gulf Coast affects prices in Utah. We spent a lot of time this winter answering those questions.
Fortnightly: What are your hedging policies?
Allred: More than 40 percent of Questar Gas supplies come from our own resources, which are typically less expensive than what is available in the market. For the remaining 60 percent, we try to take a portfolio approach. 
As involved in the gas markets as we are, we are pretty poor predictors of what gas prices will be next month or next year. So we try to get suppliers locked in for up to two-thirds of the additional supplies we need. Typically, we source a little each month, to build a portfolio of prices we've locked in. We leave about one-third or one-half to mark to index prices, because we can't be sure prices will be higher next winter. 
We've had good cooperation and support from regulators on this approach. 
Fortnightly: How do volatile gas prices affect Questar's strategic outlook?
Allred: We are seeing continued decline in use of gas per customer. For an LDC whose recovered costs do not vary with volumes, that can create severe bottom-line pressures.
This is particularly a problem at a time of high commodity prices, because some people in the regulatory process want to make up the price difference by cutting our returns. That is a troubling trend, especially for an LDC that is trying to expand its network to keep up with a growing customer base. It could mean the capital isn't available for those investments.
In 2005, for the first time in eight years, we earned our allowed return—which is about 10 percent—in Wyoming and Utah. That's a good sign for ratepayers, because it allows us to attract investment. But investors are expecting returns in the 11 to 12 percent range, and they have alternatives to invest in besides LDC that have similar risks. If commissions don't allow a competitive return, investors will deploy their capital where they can get it.
Fortnightly: What capital investments do you expect to make in Questar's gas-distribution system? What's the status of your rate case?
Allred: It's an active docket. We filed before the first of the year for a construction-enabling tariff. We worked with Utah regulators for three years, and thought we were close to an agreement. But the consumer advocate raised issues, and now we have hearings scheduled in May and June. 
We expect to add 25,000 to 30,000 customers a year. With that growth, combined with the need to upgrade distribution systems to replace lines that need replacing, we are looking at capital investments in the $80 million to $100 million range each year.
Fortnightly: What are you telling investors about growth prospects for Questar Gas?
Allred: We've been honest with investors and said we will see 3 to 5 percent growth at best. Of course, our parent company combines our returns with the rest of Questar, and most of the growth is occurring on the E&P side. The E&P business is growing by about 10 percent, year-over-year. We are always looking to do acquisitions, but over the last couple of years we have achieved those growth levels by expanding resources and production.
Fortnightly: What regulatory priorities lead your agenda?
Allred: We are working with regulators on rate designs that will better align the interests of LDCs with customers and help promote conservation and demand-management measures. This design can be a high fixed charge or a tracking mechanism that sets rates on usage per customer, so we can recover fixed costs in a way that is not directly connected to volume. This is a problem that needs to be solved.
Then, of course, the underlying issue is gas supply. As a country we have a desire for cheap energy, but we sometimes are not willing to do what's necessary to get that energy. These policies come to a head at the LDC level.
There is enough supply in the market if we are willing to develop it, in combination with importing more gas. The Rockies are the one area where gas production is actually increasing. It's just a matter of developing the fields, drilling the wells and building pipelines to get it to market.
Direct Energy
Direct Energy is an energy retailer owned by former British Gas unit Centrica PLC that is doing business in several U.S. states and Canadian provinces. Direct Energy's business plan for North American markets has evolved in recent years, driven by regulatory setbacks and fierce competition. Gas-price volatility, too, is further changing Direct Energy's business. 
Nick Fulford, a senior vice president and director with Direct Energy, says these changes are creating new opportunities for the company.
Fortnightly: How has Direct Energy's business model evolved? What role have volatile gas prices played in that evolution?
Fulford: When we embarked on our North American strategy six years ago, we saw ourselves as a virtual utility. Our business is built around a thriving commercial customer base. That is where we are expanding. We don't involve ourselves in the middle part of the delivery chain; our interest lies at the delivery end, and in the physical assets—origination of power generation and upstream gas. 
With the roller-coaster ride in gas prices, many non-fixed price customers have seen huge variations in prices. We've noticed increasing interest among customers wanting to control their energy costs, which raises questions about high-efficiency lighting and load shifting that didn't figure into people's daily decision making before. 
That's where we see our competitive edge, with what we'd call energy solutions—a suite of products accompanying a pure commodity play around gas and power. It includes such things as energy efficiency, energy management, and risk management products that fall outside the typical capability of an LDC or utility. We've managed the vagaries in natural-gas prices very well for our customers. It is one of our core strengths going forward. 
Fortnightly: How does Direct Energy hedge its exposure to prices?
Fulford: That's where the physical assets fit in. If you can't access your own power or gas, the wholesale market can break down and you expose ratepayers to a large amount of risk. 
Typically we like to keep our physical hedging requirements between 25 and 35 percent of our retail requirements. The remainder, 65 to 70 percent, we source from wholesale markets, through counterparties and trading arrangements.
Fortnightly: What are Direct Energy's plans for growth in North American markets?
Fulford: From a group perspective, North America is a key part of our plans, and will contribute significantly to Centrica's growth. The best prospects for growth in the next three to five years are in the medium-to-large commercial sector, because the cost drivers support the need to more efficiently control energy consumption and costs.
After the commercial sector, it would be natural for sophisticated energy management products to trickle down to residential customers, particularly as we develop real-time pricing products that work best. Particularly in a more active emissions-trading environment, rollouts of real-time metering and DSM programs will drive products into the commercial sector and ultimately the residential sector.
Geographical growth would most likely arise in the Northeast, the Midwest, and Texas, because they have the best-developed regulatory arrangements. It's possible for a retailer like us to participate in a liquid and responsive wholesale market.
We expect a blend of organic and M&A growth. It's opportunity driven. In Texas, for example, pursuing the opportunities might require expansion on a larger scale that M&A would enable.
Fortnightly: How is a retailer like Direct Energy affected by regulatory pressures and trends?
Fulford: In every state where we operate there are quite significant regulatory demands around the retail provider. Typically they don't include price, but they include just about everything else—standards for service, sales practices, verification processes, etc. We have an interest in LDC rate regulation, because the competitiveness of our product offering is dictated more by the actions of regulators and LDCs than by the cost of energy in the wholesale market. 
Rate regulation affects us particularly when we are looking at new markets and territories, for example. Some states claim to have moved to a competitive model and they have facilitated customer choice, but there is not a single retail provider operating there. The nitty-gritty details of regulatory regimes determine whether a market is pro-competition or anti-competition.
Fortnightly: Retail market restructuring has faltered in recent years. What does that mean for competitive providers?
Fulford: After the many earth-shattering events of the last few years, naturally there has been a regulatory shift toward issues that are seen as more pressing than creating competitive markets. But if you look at the numbers, there has been substantial growth in gas and power loads served by competitive energy providers, especially in the Northeast, Midwest, and Texas. 
What we are seeing is perhaps a move toward customer-driven, innovative products as opposed to regulatory driven structures. It may be a switch from regulatory push to customer pull. I think the genie of competition is out of the bottle.
Sierra Pacific Resources 
As gas utilities go, Sierra Pacific is small, serving about 150,000 gas customers in the Reno/Sparks area of Nevada. But the company is a sizeable electric utility, with a heavy dependence on natural-gas fired power generation. As such, Sierra Pacific views natural-gas trends in a broad context of energy supply alternatives.
Walt Higgins, chairman, president, and CEO of Sierra Pacific Resources, says the solution for gas-price volatility is not just to source new gas supplies, but also to clear the path for other energy resources to take pressure off gas markets.
Fortnightly: What are the big-picture implications of gas-price volatility?
Higgins: Public policy makers presented customers with the false idea that competition only meant prices would go down. No one took volatility into account. 
The result is that some users who have a choice have switched fuels and others have shut down or gone offshore. Many will never come back, and we've lost jobs in basic manufacturing. Utilities that depend on natural gas as a commodity are facing anger from customers, either directly because they are putting high prices into the bill, or indirectly in regulatory proceedings. 
In Maryland, the prospect of natural-gas-driven price increases for electricity is causing a huge amount of angst. The Maryland general assembly voted to eliminate the state public service commission. With things like that happening, you have a sense that it is out of control politically and in a market sense. These things simply have to change.
Fortnightly: What do you see as the most important changes?
Higgins: We are urging public-policy decisions that increase the opportunity for developing alternative generation sources. The country should look at all the things we can do to take pressure off natural gas.
Of course we are encouraging access on a national basis to more areas to explore and drill for natural gas. LNG and the Alaska natural gas pipeline are important parts of the solution. And we are supporting Nevada's renewable portfolio standard, which requires that by 2015 at least 15 percent of the energy we sell must come from renewable sources. But the United States needs a lot of energy in the next couple of decades, and if lawmakers don't make it possible to build coal, nuclear, and transmission assets, there is a crisis coming. Natural gas at $20 or $30 per MMBtu is a scary proposition.
We announced plans to build a large coal-fired generation center in eastern Nevada. The first two units will be supercritical pulverized coal, and the second two units will be IGCC—as soon as the technology is proven. Also, we've said we will make sure we have carbon-intercept potential in all four units, so whatever carbon rules come down the road we will be prepared to execute them.
Fortnightly: What are you telling Sierra Pacific shareholders about gas markets?
Higgins: The most immediate effect is that we are making conscious decisions to avoid using gas for future generation. So our future decisions will focus mostly on coal to provide a less volatile portfolio. 
Fortnightly: How are gas prices affecting Sierra Pacific's regulatory proceedings?
Higgins: Retail gas utilities face the prospect of selling a product that makes their customers mad a lot of the time. We are going through the first rate case in 12 years in our northern Nevada jurisdiction, where we distribute gas. 
Some years ago Nevada went through an arduous period during which our power and fuel purchase practices were subject to intense scrubbing and scrutiny, and we paid the price quite dearly. We've straightened it all out, and all the participants now know what our costs are and they understand when there is a need to increase costs. But it doesn't make it easier for regulators when it becomes necessary to raise prices. 
We try to help with aggressive conservation and hedging programs, and with good documentation for allowing recovery of fuel and purchased-power prices. But there are no slam-dunks in a rising-price environment. I don't think it's easy for anyone.
Xcel Energy
Serving 10 states in the Midwest and Western regions exposes Xcel Energy to a variety of market and regulatory environments. Xcel provides gas to 1.8 million customers, and electricity to 3.3 million. But one thing that is fairly consistent is that customers are driving the company toward a new business model—a model that values conservation in the same way the old business model valued Btus and kilowatts.
Paul Bonavia, president of Xcel Energy's Utilities Group, explains how gas-price volatilities are changing the utility landscape in America's heartland.
Fortnightly: How has gas-price volatility affected Xcel's strategic outlook?
Paul Bonavia: High prices and volatility trigger a lot of rethinking in our business. As an LDC, we invest in infrastructure that is heavily weighted toward fixed costs. But elasticity of demand is real. Usage goes down when prices go up, and that makes it harder for us to recover the fixed costs of running a utility. 
People used to say, "We are not in the business of selling less of our product." But as a company, we are beyond that. We are in the business of conservation, and we are happy to be here. But it changes the economic equation for us, and the capital markets are watching. We will find out how investors like the regulatory structures in which we operate, by how they value our company's stock.
Having accepted that conservation is part of our business, our task is to put together alternatives that people will value. If people want something, they will pay for it if it meets their needs. So we are working to determine what customers want. If we don't have a competitive advantage in providing it, then someone else should provide it. But where we do have an advantage, we have to figure out how to price it. In our business that means working through regulatory bodies to get pricing and terms on what's being offered. 
Fortnightly: What kind of offerings are you talking about?
Bonavia: We are trying to offer customers a bigger range of alternatives, more ways to control their usage and costs, and ways to budget more effectively. 
It's things like levelized billing, which is nothing new, but with higher natural-gas prices we see a lot of demand for it. There are challenges around that, including hedging issues and complexities in a regulated business. Then there are all the various conservation plans, home audits, and weatherization services. More people want these products, so we are giving them options they will value and that will allow us to succeed in our business plan. 
High gas prices affect no one more fundamentally than low-income residential customers. They feel a tremendous burden, and it's not tolerable to us as a company or the community in which we operate. We don't think we can be a successful gas utility without advocating and doing our part to provide effective relief for those people. We offer all sorts of policies to help low-income customers, from credit plans to weatherization services to outright financial support. We put up our own money for energy assistance programs, we advocate for policies to help low-income customers, and we work with organizations like the Salvation Army to try to reach people. It is a huge task, and an important part of our business plan.
Fortnightly: What other gas-related regulatory issues dominate Xcel's priorities?
Bonavia: We hope we can persuade regulators to embrace more long-term contracting. Typically LDCs have been short-term index buyers, and regulators have shied away from longer-term contracts because they don't want ratepayers locked into prices that are out of the market. 
We don't make money on the commodity; we can only lose, and we run a severe risk of disallowance if we enter long-term contracts. Not contracting, however, exposes ratepayers to unacceptable risks. We need policy structures in place so we can enter long-term contracts for some portion of the portfolio with some security that we won't be second-guessed five years from now. 
The amount of hedging we do varies from state to state, and the time of year. But we try to hedge more than half of the winter season before we get there. We hope policymakers will get more comfortable with different hedging instruments, which can take some volatility out of the market.
PSEG
Merging two large utilities is never an easy task. But during a time of rate pressures and supply uncertainties, growth strategies become complicated by price concerns. In its merger with Chicago-based Exelon, Public Service Enterprise Group of Newark, N.J., faces a variety of questions about commodity prices, investment needs and rates of return. 
Ralph Izzo, president and COO of PSEG subsidiary Public Service Electric & Gas, explains how the utility's approach to managing commodity prices affects the parent company's growth strategy.
Fortnightly: How has gas-price volatility affected PSEG's strategic outlook?
Izzo: In the gas utility we used to say although we were the smallest part of the monthly bill, we gave customers the largest value for their money. But that [was] when supply was 60 percent of the gas utility bill. Now supply costs are 80 percent.
We find we must make a concerted effort to help customers manage their overall bills. We are emphasizing customer-service programs, budget billing and conservation education. 
What gas prices mean for our parent company is the strategy for growing the business needs to account for the future of gas prices and supplies. M&A plans must account for the bigger portfolio and risks involved. That's why we emphasize our merger with Exelon as a route to a nuclear future.
Fortnightly: What are PSEG's regulatory and ratemaking priorities in the gas business?
Izzo: Right now, number one is the effort to conclude our merger with Exelon. Since we announced the merger in December 2004, we've gotten through about 16 of the 18 regulatory approvals we need. The two that remain are the Department of Justice and the [New Jersey] Board of Public Utilities (BPU).
Also, we have a pending rate case at the BPU, seeking a 3 percent increase in gas rates.
Fortnightly: What are PSEG's capital-investment needs, and how do gas prices affect those plans?
Izzo: Our investment level in physical plant varies from $100 million to $120 million, with a 1.5 percent load growth per year. We replace about 1.3 percent of our system annually.
We recently decided to install automated metering for our 200,000 customers who are gas-only customers. That was a $10 million project, which we completed in June last year. For gas and electric customers, we are looking at more sophisticated technologies that are capable of two-way communication, so we can enable third-party suppliers or ourselves to send customers price signals, emphasize load control, and provide better outage-management services. 
So far we have received fair treatment for cost recovery. The BPU seems to recognize that supply costs have nothing to do with service quality, and if you blend the two issues you are tinkering with the viability of the utility. We haven't seen that from the BPU, but in March, New Jersey's office of the ratepayer advocate filed to join those two proceedings. The peril is that our whole capital structure is driven off the delivery portion of the bill. The commodity piece is nothing but a pass through. 
Fortnightly: How will the supply problem be solved? Is LNG the answer?
Izzo: To the extent it takes pressure off gas prices, we are enthusiastic about the prospects for LNG development. But we have hesitation around gas quality and national security issues.
We've had problems in the past where we've introduced refinery gas into our system and had challenges with industrial customers. We have a major customer that is operating fuel cells, for example, so gas quality is an important issue. And from a higher-level policy point of view, there's a host of questions that have not been answered about how reliance on imported LNG will affect our national security policies.