Deck:
The resource overbuild in the West complicates the company's efforts.
Author Bio:
Gary L. Hunt is president of Global Energy Advisors. Contact him at ghunt@ globalenergy.com. Devrim Albuz is senior manager, Asset Valuation, at Global Energy Advisors. Contact him at dalbuz@globalenergy.com.
The resource overbuild in the West complicates the company's efforts.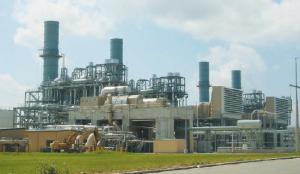 Calpine's announcement that it will shed 20 of its 92 power plants, close three offices, and lay off 775 more staff in a bid to emerge from bankruptcy caused by more than $22 billion in total debt was not unexpected. The question is whether these actions will be sufficient to get the job done.
Global Energy estimates valuation for Calpine's all-generation portfolio, including all the contracts, to be $14.5 billion compared with its current $17 billion in long-term debt. This valuation assumes gas prices will be moderated to a $5-$6/MMBtu range in the middle of our long-term forecast period. But if gas prices stay as high as $7-$8/ MMBtu for the foreseeable future, the overall portfolio value may increase to $18 billion to $19 billion.
This potential increase in valuation is driven by Calpine's more efficient gas-fired, combined-cycle units benefiting from higher margins in gas-fired markets. The downside is that higher gas prices further will support coal and nuclear development in several markets during this same long-term forecast period. That may change totally the fuel mix of future development. On the other hand, if gas prices decrease below expectations and stay low for some time, the Calpine portfolio value may drop to a level between $11 billion and $13 billion.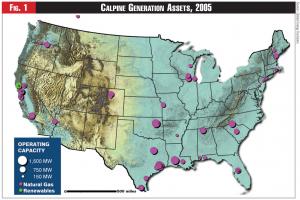 Global Energy's Power Generation BlueBook provides a fundamental analysis of changing energy asset valuation for more than 6,000 electric power generation plants across North America. This includes all fossil-fuel, nuclear, hydro, and renewable assets greater than 25 MW.
A Fallback
Since market forces drove Calpine to bankruptcy when its original business strategy bogged down, the new Calpine management has developed a "plan B" approach to restructuring designed to make Calpine a smaller, leaner company. While Calpine has put together a diverse portfolio of power generation assets across North America in its original strategy, we expect many of the assets to be sold will come from markets that are slower to recover, or where competition makes the projects less profitable or more risky if Calpine holds them.
Robert P. May, Calpine's CEO, said in a press statement, "We are refocusing Calpine's resources on what we do best, power generation. We're downsizing our portfolio and market reach, and focusing on core assets and markets where Calpine can best compete. Calpine is selling high quality, non-core assets, and by doing so will become a smaller, more focused power company, purposefully structured around profitable operating assets."
Based on Global Energy's Winter 2005-06 Power Generation BlueBook valuation, average CC value in North America is close to $400/kW ($390/kW to be exact). In the last six months, this value has increased by a mere 2.8 percent.
This also confirms the slow and painful recovery in the market. The values in several markets have not improved at all, while some markets such as