Deck:
How to prepare for mandatory enforcement.
Author Bio:
Stephen M. Spina and Michael C. Griffen are partners in the Energy Practice Group, and William F. Hederman Jr. is the executive director of the Energy Resources Group, for the law firm of Morgan Lewis & Bockius LLP in Washington, D.C. Spina can be reached at sspina@morganlewis.com, Griffen can be reached at mgriffen@morganlewis.com, and Hederman can be reached at whederman@morganlewis.com.
How to prepare for mandatory enforcement.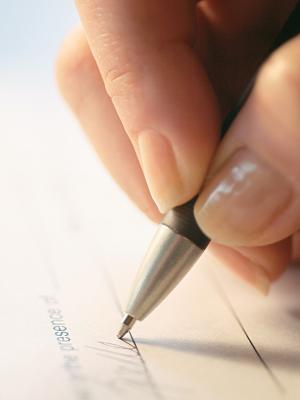 FERC staff's Preliminary Assessment of NERC's proposed reliability standards identified a number of potential deficiencies, many of which NERC plans to address. What adjustments must be made by users, owners, and operators of the bulk power system in the new era of mandatory compliance?
The Energy Policy Act of 2005 (EPACT) brought sweeping reform to the regulation of energy markets and the enforcement of market rules, as well as to regulation of the transmission systems that are the backbone of those markets. Over the last few months, the breadth and scope of that reform has come into even sharper focus. New rules, promulgated by the Federal Energy Regulatory Commission (FERC) in a host of areas, significantly have altered the regulatory risk landscape.
One of the fundamental changes brought about by EPACT is in the area of bulk power system reliability. The current system of voluntary adherence to reliability standards is being replaced by mandatory compliance and enforcement, backed up by a FERC to which Congress has given substantially greater authority than it ever had in the past to levy significant civil penalties for violations of its regulations and orders. With FERC at the helm, users, owners, and operators of the bulk power system subject to reliability standards now face the possibility of stiff penalties for noncompliance. These entities need to consider carefully the new regulatory regime and arm themselves with proactive compliance programs that ensure that they meet or exceed the reliability standards developed to date. In this article, we present the framework of this new compliance and enforcement paradigm and offer suggestions on how to avoid some pitfalls.
Utilities know that reliability is of paramount importance. Nevertheless, compliance with existing voluntary reliability standards has not achieved the necessary levels of reliability that regulators and customers demand. Breaking with old, bad habits (such as loose compliance) can be more difficult than simply implementing new requirements on a "clean slate." Given the importance of reform and the significant potential consequences (through FERC's use of its new civil penalty authority), users, owners, and operators of the bulk power system must take special care to adjust to the new mandatory compliance world for electric reliability.
On April 4, 2006, the North American Electric Reliability Council (NERC) filed with FERC both its application for certification as the Electric Reliability Organization (ERO) and its petition for approval of mandatory reliability standards. In its petition, NERC submitted to FERC 102 reliability standards that it proposes be made effective on Jan. 1, 2007. NERC's proposed reliability standards are the same as NERC's existing voluntary reliability standards (for a