Deck:
FERC lowers the bar for obtaining market- based rates for natural-gas storage.
FERC lowers the bar for obtaining market- based rates for natural-gas storage.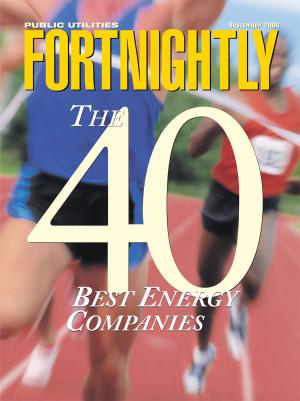 The first regulatory changes following the passage of the Energy Policy Act of 2005 (EPACT) are starting to pick up steam—and encountering multi-faceted criticism—as the gas industry reacts.
On Dec. 22, 2005, the Federal Energy Regulatory Commission (FERC) issued a notice of proposed rulemaking (NOPR) related to the granting of market-based rates for natural-gas storage service. Its purpose: to amend FERC regulations to make it easier for storage providers to obtain market-based rate treatment, thereby encouraging the development of new storage facilities. Most market observers, including FERC, believe that additional underground gas storage infrastructure is necessary in the United States to mitigate the volatility of natural-gas prices and to help the United States compete in the worldwide market for imported liquefied natural gas (LNG). Yet at an open meeting held on June 15, 2006, FERC staff noted that there is currently only one natural-gas storage facility application pending at FERC.
The difficulty storage providers encounter in gaining FERC approval to charge market-based rates is one of the greatest impediments to storage development. In the past, FERC would not grant market-based rates to a storage provider that had market power, unless the storage provider adopted conditions that sufficiently mitigate its market power as measured by traditional criteria. The criteria for showing lack of market power are sometimes difficult to meet, especially in areas where there are only a limited number of storage-service providers. For example, in 2002, Red Lake Gas Storage LP proposed to construct a new underground storage facility in Arizona—an area not currently served by underground gas storage—and sought approval from FERC to charge market-based rates. Using its market power criteria then in effect, FERC denied Red Lake's market-based rate request based on its determination that, if built, the market Red Lake would operate in would be extremely concentrated, and Red Lake would have substantial market power.
The NOPR
Many industry participants also have complained that FERC's market-based rate policies have resulted in a general reluctance within the industry to develop needed storage and have exacerbated gas price volatility, especially in underserved markets like the Southwest. As the first wave of imported LNG washes ashore, concerns about the need for storage have increased. FERC's NOPR attempts to address these concerns in two ways.
First, FERC proposes to modify its market-power analysis requirements to allow storage providers to include non-traditional storage alternatives, such as local production, LNG, and pipeline capacity in their market-power analyses. This change was not mandated legislatively, but responds to perceived limitations on the market-power test as traditionally applied. Second, FERC proposes to implement Section 312 of EPACT, which adds Section 4(f) to the Natural Gas Act (NGA). New Section 4(f) permits FERC to allow market-based rates for new storage facilities, even if the storage provider is unable to show that it lacks market power, but only if FERC finds that the market-based rates are in