Deck:
A new twist on an old doctrine.
Author Bio:
Stephen L. Teichler is the head of the Duane Morris energy practice group. Contact him at SLTeichler@duanemorris.com. Ilia Levitine is an energy partner at Duane Morris.
A new twist on an old doctrine.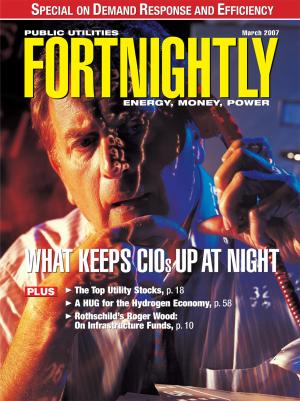 The D.C. Circuit once observed that the Mobile-Sierra doctrine is "refreshingly simple": "Rate filings consistent with contractual obligations are valid; rate filings inconsistent with contractual obligations are invalid." In fact, however, the doctrine has become incredibly nuanced and complex over time.
Since the late 1950s, the courts and the Federal Energy Regulatory Commission (FERC) have struggled with the appropriate standard for reviewing initiatives that may abrogate the terms of bilateral contracts providing for wholesale sales of natural gas and electricity. Heretofore, the prescriptions of the Mobile-Sierra doctrine could be overcome only upon a showing that the "public interest" required existing agreements to be changed by regulatory fiat. The heart of this standard was that the requisite showing could not be made easily by either the commission or the party requesting a contract modification. Now, the 9th Circuit Court of Appeals has rewritten the rules.
In two concurrently issued decisions, the court has discovered new prerequisites to the initial application of the Mobile-Sierra doctrine, changed the independent "public interest" review standard into a presumption, and has jettisoned that presumption entirely when contract prices are too high as opposed to too low. 2 Just as the commission slowly reached consensus on the issue, the doctrinal controversy arose anew with undiminished vehemence.
The Antecedent
In Mobile,3 a seller agreed to a long-term, fixed-rate contract that was filed with, and accepted by, the Federal Power Commission, FERC's regulatory predecessor. Thereafter, the seller attempted to increase prices under the contract by filing higher rates pursuant to Section 4 of the Natural Gas Act (NGA). 4 The Supreme Court held that the seller could not unilaterally increase its contract price through a regulatory filing because the NGA "evinces no purpose to abrogate private rate contracts." 5 A filing to increase prices pursuant to the NGA could be made only if the underlying contract provided authority for either party to increase the price unilaterally.
In Sierra,6 the court held that when a public utility agrees to a contract that provides less than a fair return, the commission may interdict the contract under Section 206 of the Federal Power Act (FPA) 7 only if "the rate is so low as to adversely affect the public interest." 8 The court stated that: "The purpose of the power given the commission by [Section] 206(a) is the protection of the public interest, as distinguished from the private interests of the utilities," as "a contract may not be said to be either 'unjust' or 'unreasonable' simply because it is unprofitable to the public utility." 9 In determining the "public interest," the court identified three indicative factors of whether the rate: (1) might impair the financial ability of the public utility; (2) would impose an excessive burden on other consumers; and (3) would be unduly discriminatory. 10
The extent to which the