Deck:
How to ensure another Chunnel, WPPS, or Big Dig doesn't happen to you.
How to ensure another Chunnel, WPPS, or Big Dig doesn't happen to you.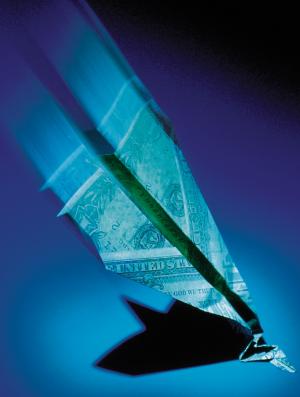 In the 1970s and '80s, the South Texas Nuclear Project (STNP) and Washington Public Power Supply System (WPPSS) epitomized large utility projects spinning out of control. In the '80s and '90s, The Channel Tunnel underwater rail project connecting France and the UK, known as the Chunnel, ran 80 percent over budget plus 140 percent over forecasted financing costs. With revenues that were less than half of projections, the Chunnel was described by Business Week as "a financially disastrous pipe dream." In the United States, Boston's Big Dig, the Central Artery/Tunnel Project re-routing downtown traffic into a 3.5 mile tunnel, became America's most expensive highway project as costs quintupled to more than $14.6 billion in 11 years.
Many large projects, particularly multibillion-dollar, mega-infrastructure public projects, "have strikingly poor performance records in terms of economy, environment, and public support," concluded Flyvbjerg, Bruzelius, and Rothengatter in their 2003 study Megaprojects and Risk.
Other "spectacular examples of cost overruns" cited by the authors include the Sydney Opera House, with actual costs 15 times higher than projected; the Concorde supersonic airplane at 12-times original forecasts; l and the Suez Canal where actual construction costs upon completion in 1869 were 20-times higher than the earliest estimates and three times higher than the projection one year prior to construction start-up.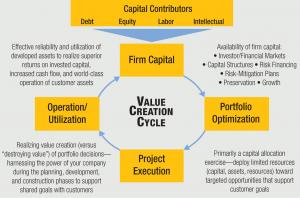 Bankruptcies, bond defaults, arrests, and lawsuits litter the landscape. "Cost overruns and lower-than-predicted revenues frequently place project viability at risk and redefine projects that were initially promoted as effective vehicles to economic growth as possible obstacles to such growth," Flyvbjerg and his colleagues conclude.
In the electric-power industry during the 1970s and '80s, time spans from project initiation to commercial operation—or cancellation—extended over decades, and costs topped $5 billion, more than quadruple original estimates. Skepticism by association spread across much of the rest of the electric-power industry, increasing siting difficulties and regulatory pressures on fossil-fuel plants as well as nuclear facilities, as project difficulties opened the door for complaints by opponents of power development.
Present-Day Questions
What may appear to be ancient history has increasing relevance today, as the electric-power industry prepares to meet an expected 40-percent increase in electricity consumption by 2030 by building some 258 GW of new generating capacity—the equivalent of between 250 and 500 new baseload plants, at a cost of more than $400 billion (in 2005 dollars). In addition, with more than half of North America's electricity generated at coal-fired plants, a huge environmental retrofit program is underway, requiring investment of up to $30 billion for sulfur dioxide (SO 2) controls alone, and a total of $50 billion to reduce SO 2, nitrogen oxide, and mercury emissions during the next 15 years, according to Cambridge Energy Research Associates (CERA). Including transmission and distribution as well as generation, CERA forecasts that