Deck:
The complex financial analysis that has driven renewable energy investment has become the standard for assessing all potential electric generation investments.
Author Bio:
Elias Hinckley is senior manager at the National Energy Tax Services Practice, Deloitte Tax LLP. Contact him at ehinckley@deloitte.com.
Any utility, generation company, or developer must consider numerous factors before investing in new electric generation capacity in the U.S. market. In addition to the traditional financial analysis of capital costs and operational expenditures, other important factors materially can affect the development cost and financial viability of a new generation facility. Three of these financial considerations—tax incentives, renewable portfolio standards, and the creation of renewable energy credits1 and carbon2 constraints—have been examined in conjunction with renewable-energy projects. No longer is that the case; the convergence of these economic considerations will affect the value proposition significantly for every potential generation investment made in the United States.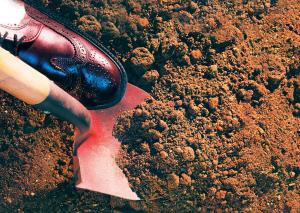 The economic case for renewable generation historically has been driven primarily, if not solely, by the tax incentives available for renewable-energy projects. Because the markets and technologies for many renewable generation sources were still relatively immature and were so dependent upon tax incentives for their financial viability, renewable sourced generation and the ancillary financial issues simply were not contemplated in the financial analysis of large-scale traditional generation investments. There were, of course, countless other factors in addition to the complexities of the financial analysis, which affected the relative value of renewable-generation projects. Issues such as much higher capital investment for each installed kilowatt of capacity, new infrastructure requirements, and rate-based regulatory hurdles, which all could have added significant costs to a renewable energy project, must still be accounted for in the financial analysis of these projects, but the relative impact of these costs will not necessarily be a controlling factor.
That investment in electric generation would reach this crossroads where all generation investments are analyzed in a similar manner should not come as a surprise. Each of the policies supporting the tax, renewable portfolio standards, and carbon-based financial drivers was designed, at least in part, to force precisely this result—for renewable generation to be competitive with traditional generation sources. Additionally, despite the higher costs, economic complexity, and uncertainty of renewable-generation projects, there has been a rapid maturation of the technology and the economics supporting the technologies (and this rapid technical and economic maturation actually has been influenced largely by the effect of these incentives). While the impact of these policies widely was expected, it appears to have surprised many in the industry how quickly this transformation occurred in the absence of a coordinated and overarching plan for managing these disparate programs.
How to Approach This Analysis
Although many investors already have begun to integrate some or all of the aspects of the tax, renewable-energy credits and carbon economics into investment planning, for many in the industry the breadth of this changing tide is only just becoming apparent. There are many ways to approach this process, and differently situated investors will be better served to craft different approaches. What will be consistent in every approach, however, is the need to analyze each factor and understand how the choices made with respect to one will impact another.
A critical concern for renewable-generation investments is qualification for, and the utilization of, the tax-based incentives that subsidize renewable (or other alternative) energy investments and operations in the United States, as these incentives typically are critical for ensuring viable project economics. From a financial analysis and modeling standpoint, an investor must be able to identify and quantify the benefits of the available federal, state, and local tax incentives, which range from technology-based, to production, investment and even to location-based incentives.3 Tax incentives, and the utilization of those benefits, will depend upon several variables, including ownership structure, location, timing and source technology.
Additionally, many states have enacted some form of renewable portfolio standard (RPS), which requires that specific portions of power sold within a state be derived from renewable sources. These standards and the associated renewable-energy credits significantly can impact the value of electricity generation. While the impact of these standards currently has only a modest effect, if any, on the price of electricity in most states with renewable portfolio standards, the effect on pricing and the associated value of the power-purchase agreements that are used as financing devices for many projects can be quite significant in the markets like California,4 where these standards have substantial near-term targets. In those markets, renewable portfolio standards also can be a critical factor in the analysis of potential generation investments.
Factoring in the value considerations associated with a renewable portfolio standard and renewable-energy credits can have an impact on ownership interests, location, power sales agreements, project timing, and many other aspects of the investment process, all or some of which may, in turn, affect the viability and value of the tax benefits. So, this process is not simply a determination of the aggregate value of the collective potential incentive. The economics of both tax and renewable portfolio standard programs must be balanced when analyzing issues like location or ownership structure because a decision may impact both financial considerations, but not necessarily in the same manner or direction.
While not yet as developed in the United States as the tax-incentive-based financing or even RPS-driven financing, the value and costs associated with carbon-limited electricity production are rapidly becoming relevant in California5 and the several Northeast states that are in the process of implementing the Northeast Regional Greenhouse Gas Initiative (RGGI).6 The value, therefore, associated with producing renewable electricity under a regional carbon cap-and-trade program, such as RGGI—or eventually under a national program—then must be built into the economic model.7 As with tax incentives and renewable portfolio standards, integrating tax and carbon financing will be critical to successful investing in the U.S. markets. Carbon-offset valuation will add additional complexity to many of the same factors that could impact RPS efficiency or the viability and value of the tax benefits.8
This economic-projection process is made exponentially more difficult by the uncertainty attached to each of these aspects of the financial analysis. Most of the federal tax credits that apply to renewable-electricity production facilities are scheduled to sunset at the end of 2008, but active debate over extensions is ongoing.9 Renewable portfolio standards are being actively modified and expanded in some states, in proposed form in yet other states, and a national platform actively is being pushed by a large contingent in Congress.10 On the carbon limitation front, in addition to the potential creation of new regional programs, or expansion of RGGI, there are several national frameworks that have been proposed in Congress, which means that even in those markets where there are no clear plans for regional or local carbon restrictions, the potential for a national greenhouse-gas platform needs to be structured into the economic model.
What this discussion illustrates is that to perform optimally an economic analysis of a generation investment, a potential investor will face a unique set of challenges. The potential investor must understand the federal, state, and local tax incentives, and have the ability to make valuation adjustments to account for the legislative uncertainty associated with those benefits. In addition, an investor will require valuations of renewable energy credits produced or forfeited based on a generation-source choice for every applicable jurisdiction subject to a renewable portfolio standard. Further market expertise and prognostication will be necessary to incorporate the impact of carbon restrictions, as well the impact these programs might have on the forward price of electricity. The ability to successfully draw upon each of these individual proficiencies, however, likely will not provide optimal efficiency in performing the overall economic analysis; to achieve a truly effective economic analysis, each of these individual considerations must be analyzed in an integrated and dynamic process.
As If This Wasn't All Complicated Enough
All of this ignores the role of voluntary markets. The Chicago Climate Exchange has become an increasingly robust national trading platform for voluntary carbon offsets. In several states, voluntary renewable energy credit markets also have become more active, with a variety of consumers purchasing renewable energy credits as a method for proving that their electricity is from a renewable source despite their buying pooled electricity directly from the grid. These voluntary markets highlight yet another important distinction in the value propositions and economic analysis between traditional generation and these new renewable and alternative generating facilities, namely, the role of the growing public perception that carbon-neutral energy generation and use, i.e., the idea of "green" energy, is important and, therefore, has measurable value. While this value is not necessarily a determinative factor in project economics, public perception will play an increasingly important factor in the valuation of generation facilities. Additionally, to the extent that non-stakeholders are allowed access to the markets for renewable energy credits or carbon offsets, the increased demand for those instruments will continue to further have a direct impact on their value.
This analysis is further muddied by several other factors. The assorted regulatory structures governing the distribution and sale of electricity in the various jurisdictions, as well as the growing costs and challenges associated with expanding and modifying the nation's existing infrastructure, present additional challenges for accurate valuations and economic analysis. Specifically, there is tremendous uncertainty regarding how the emerging costs and benefits associated with meeting portfolio requirements and carbon limitations will be treated by public utility commissions for rate-making purposes.
Additionally, a new generation of alternative-energy facilities, such as advanced coal and gasification technologies, each with its own set of tax incentives, is evolving. As was the case with renewable-energy investment, these are new and expensive technologies, but when supported by tax incentives, and the potential avoided costs in a carbon-restricted market, these facilities will be economically viable in certain circumstances. Other new technologies being developed to mitigate the potential carbon liabilities associated with conventional fuels, such as carbon capture and sequestration facilities that currently are prohibitively expensive, and the possibility of incentives for these technologies also is on the horizon.
So the Right Choice Is …
While this confluence of new financial drivers dramatically has shifted the economic landscape of generation investment, it is still important to keep the impact of these factors in context. The projected demand for additional electricity has been well documented, and given the limited resources available for putting renewable generation projects on line, a significant amount of traditional generation will be built in the near future. The proposition here is not that renewable generation or a mix of renewable and alternative conventional-fueled facilities would be a better generation source, would necessarily be more cost effective, or would even be available in every setting in the future. Rather, because of the tremendous shift in the incentive and regulatory framework for building electric generation that is occurring, an investor in this industry now is faced with a more difficult and complex analysis in assessing the economics of developing and building new electric-generation capacity. Going forward, investment analysis must begin to fully integrate all of these potential financing mechanisms and weigh the relative costs and values of those against all open investment options, including, specifically, source technology, if an investor hopes to achieve optimal economic efficiency.
Endnotes:
1. A renewable portfolio standard, or RPS, is a regulatory framework that requires that a set percentage of electricity sold to end users be derived from renewable generation sources. Renewable energy credits (also called RECs, green tags, tradable renewable certificate, or renewable energy attributes) are the mechanism by which a jurisdiction measures compliance with a renewable portfolio standard. In some states, RECs are bundled with the renewable energy and a retailer must buy an adequate supply of actual renewable sourced power to meet the requirements. Other RECs are market-based trading instruments that can be bought and sold independently of the actual renewable sourced electricity. An example would be a state that set the portfolio requirement at the retail electric sale—an REC in that state would be created every time 1 MW of renewable sourced electricity was produced. The retail seller of electricity then would buy the megawatts of electricity to resell, as well as the REC that would be used to meet the portfolio requirement, based on the specifics of that program, and the retail seller likely would be able to buy the REC and the power separately, which should lead to more natural market dynamics for both the electricity and the credit. REC transactions are evolving, and in some markets, like Texas, are far more mature than in others. These varied approaches to REC programs can make cross-border power sales potentially tricky. These programs also will include an alternative compliance payment device for those retailers that do not hold adequate RECs at the tolling date. These are typically priced around $50, but can be significantly higher for solar-specific requirements that some states have adopted. There exists, however, a great deal of uncertainty about most of the characterization, treatment and ownership of RECs in many jurisdictions.
2. The term "carbon" has been used throughout this article interchangeably with greenhouse gases as it represents the greenhouse gas most directly linked to electricity production; the limitation programs discussed herein are regulating all greenhouse gases.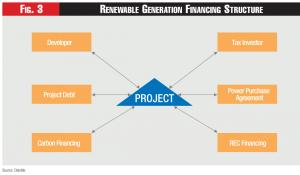 3. The most substantial, and therefore most likely to be integrated into an economic model of the tax benefits, are the federal production tax credits, and energy credits, §45 and §48, respectively, of the Internal Revenue Code.
4. The California RPS is one of the most aggressive standards established, requiring that 20 percent of all electricity sold in California be derived from a renewable source by 2010, rising to 33 percent by 2020.
5. California is active in multiple carbon initiatives; the primary program was mandated by California A.B. 32, The Global Warming Solutions Act, but the program was not defined. Gov. Schwarzenegger publicly has stated that joining RGGI might be the best way for California to establish a greenhouse-gas cap-and-trade program. The state is a member of the West Coast Governors Global Warming Initiative, as well as a program with the United Kingdom to design a market-based cross-border carbon emissions platform. Pursuant to California A.B. 32, California will begin adoption of greenhouse-gas emissions limitation regulations by Jan. 1, 2011.
6. The RGGI program will create a regional greenhouse-gas cap-and-trade program that will be administered on a state-by-state basis. It is only one of several regional programs looking at the challenge of carbon emissions, but it is highlighted here because it is the only current program with established timelines for putting a regulatory framework into place; the other programs, including Powering the Plains, the West Coast Governors Global Warming Initiative, and Midwest Greenhouse Gas Emission Registry are much less clearly developed.
7. In addition to these potential sources of value or financial support for a non-traditional generation project, both the RPS and carbon-restriction regimes likely will have a direct impact on the cost of producing electricity with a traditional generating facility, and may have a significant impact on the valuation model associated with constructing and financing such a plant.
8. A carbon cap-and-trade program will not necessarily provide direct tangible assets to a renewable energy producer as an RPS might. The programs typically only award offsets to a project that is operated with a lower carbon footprint than would have otherwise been produced but for the cost specifically incurred to operate with a lower carbon output—exactly how this concept of "additionality" will overlap with the tax incentives and RPS programs is not yet clear.
9. Both houses of Congress are working on enacting extensions of the federal tax credits, the House on a four-year extension and the Senate on a five-year extension.
10. A standard with phased increases and a final requirement of 15 percent by 2020 has been passed by the House of Representatives, and similar bills have been passed by the Senate on three prior occasions over the past five years.