Deck:
Credit-quality concerns join fuel and market factors to affect power-plant valuation
Author Bio:
Devrim Albuz is Director of Asset Valuation at Global Energy Advisors and produces its Power Generation BlueBook advisory service. He can be reached at dalbuz@globalenergy.com. Gary L. Hunt is President of Global Energy Advisors and can be reached at ghunt@globalenergy.com
Credit-quality concerns join fuel and market factors to affect power-plant valuation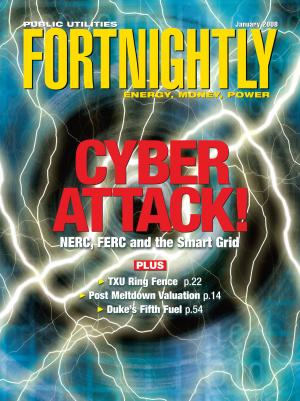 As the credit problems spread from sub-prime mortgage failures, financial investors have become more risk averse. This has caused a broader concern about credit quality and fears of loss of credit liquidity, hurting project financing which buyout firms rely on to fund their transactions. Banks are said to have a $300 billion backlog of deals. The list of hedge-fund casualties is growing. Highly leveraged funds also got into trouble as risk-averse investors sell off their investment positions indiscriminately.
Lenders know there are billions of dollars of weak financial assets in the market, such as securities backed by bad mortgages. The problem is no one knows who is exposed at what level to those weak financial assets. This causes a lack of confidence in the lending industry, and a credit crunch that — if unabated — could cause a recession.
As several recent plant auctions have been postponed or cancelled, investment banks have pulled back their stapled-financing packages, or "staples," used by sellers' banks to attract private-equity bidders. This seller-financing is called "stapled" because it is often physically stapled to offering documents. Staples have long been touted as a way to provide a floor price for potential buyers, in the absence of other financing sources.
The backlog of pending private-equity financings is growing, and in a volatile credit market, investment banks have retreated from offers to finance other deals in process because of larger problems in the market. Wall Street has committed to funding some $225 billion or more of pending leveraged buyouts (LBO), which means the banks will need to provide the debt if other debt investors are too concerned to share the financing for these deals. Faced with the possibility of having to use their own money to finance a big portion of those deals, the banks are turning down any new commitments.
During the energy markets' recovery in recent years, private equity and hedge funds have supplied desperately needed liquidity for the industry. A significant amount of generating capacity has been bought by financial investors and private equity funds during the 2003-2005 time frame (see Figure 1, "Changing Buyer and Seller Profiles") . But now, the tide has turned back, and these players began selling out in 2006 to lock in high returns.
Is the party over? Financial alchemy has allowed private-equity firms to attract a whole new base of investors including pension funds and insurance companies that never would have bought risky loans before. As private equity firms bid up the prices for ever larger LBOs, the transactions began getting riskier. The KKR and Texas Pacific Group's $32 billion acquisition of TXU so far has been the peak for the energy industry. The underlying opportunity for investors resulting from strong fundamentals