Deck:
U.S. utilities are gaining valuable lessons from technology developments abroad.
Author Bio:
Charles W. Thurston is a Fortnightly correspondent based in Sonoma County, Calif. Email him at cwthurston@comcast.net.
U.S. utilities are gaining valuable lessons from technology developments abroad.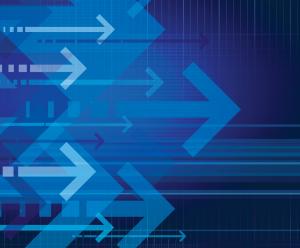 The assumption that the United States is the world's technology development leader does not necessarily hold up in the fast-changing global utility sector. R&D and implementation of advanced metering, grid automation, energy efficiency and a host of other fields is progressing rapidly around the world. Indeed, countries in Europe, Asia and other regions are taking a leading role in developing, testing and adopting new technology that cumulatively yields the smart grid.
"Greater automation, procedural discipline and better information management are coming together for non-U.S. utilities, which is driving more rapid technology adoption," says Ali Ipakchi, the vice president of integration services at KEMA Consulting in Oakland.
Building out electric systems from greenfield conditions permits many developing countries, such as China, to adopt the latest technologies. U.S. utilities, with decades-old T&D infrastructure, have a more difficult task in developing the business case for installing new technologies. Yet the opportunities presented by these technologies have led many U.S. utilities to launch upgrade programs recently. And the successes of central utilities in other countries have encouraged leading American utilities to reorient system planning from the top down, in a holistic vision of the future.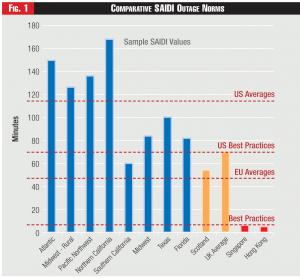 The U.S. utility industry, with its hundreds of operating utilities and complex regulatory structures, seems unlikely to implement technology advancements as quickly and decisively as do central government-controlled utilities in some other countries. But U.S. utilities are benefiting from the experiences of their international peers, as they apply lessons from abroad to grid development in America.
Playing Leapfrog
"North American utilities have a lot to gain by working with their international counterparts," says Mark Lauby, manager of reliability assessments at the North American Electric Reliability Corp. (NERC) in Princeton, N.J. "While the North American electric industry has developed specific strengths, like workforce optimization, utilities from other parts of the world have developed different strengths."
According to NERC, notable examples of global leadership in key new technologies include: Europe in energy efficiency generally; China and India in advanced flexible AC and high voltage DC (>750 kV) transmission systems; China and Russia in ultra-high voltage (1,000 kV) AC transmission; and Denmark, Germany, the Netherlands and Taiwan in variable-resource integration (see Figure 2) . "In Korea, ongoing government-funded research is geared toward providing the plug-and-play utility systems of the future," Lauby says.
Another example, outage performance management, has placed Taiwan's TEPCO at the global forefront of system reliability. While U.S. utilities generally operate with a System Average Interruption Duration Index (SAIDI) of 120 to 160 minutes, European utilities have reduced that figure to the 60-to-80 minute range, and utilities in Asia, Singapore and Hong Kong have kept SAIDI to a single digit, while TEPCO has a target of 5 minutes or less (see Figure 1) .
Perhaps the best known non-U.S. utility technology program is the advanced meter infrastructure (AMI) system developed by Italy's ENEL, which includes some 30 million smart meters. Now running