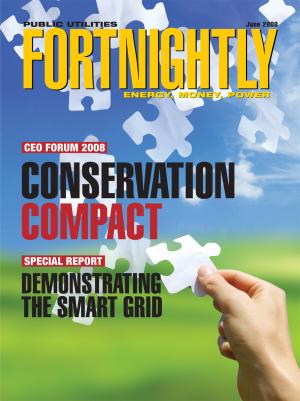 When Spanish utility giant Iberdrola announced last June that it would acquire Maine-based Energy East for $4.5 billion, it signaled a potential surge in major foreign owners buying into U.S. utility companies.
The deal seemed to be moving smoothly, garnering approvals from Energy East shareholders as well as federal and state regulators. But then the staff of the New York Public Service Commission (PSC) indicated they might require more from Iberdrola before approving the acquisition. The main sticking point: The potential for Iberdrola to dominate the windpower industry in New York.
Specifically the PSC staff said Iberdrola would need to divest its 50 percent interest in the Maple Ridge wind farm, New York's largest, with 195 turbines totaling 320 MW of windpower capacity.
A global leader in windpower development, Iberdrola hopes to build at least 10 new wind farms in the state. Iberdrola agreed to sell Energy East's fossil-fueled power plants in New York to appease the commission's market-power concerns, but the company is standing firm on its windpower position.
Fortnightly spoke with Pedro Azagra, director of corporate development for Iberdrola S.A. in Bilbao, Spain, to get an update on the acquisition, and his impression of U.S. merger-approval processes.
Fortnightly: What's the status of your plans to acquire Energy East?
Azagra: The only thing pending is the New York PSC's approval. An administrative law judge is expected to issue his recommendation to the PSC by early June, and then the commissioners make their decision.
The only party that has a position we strongly disagree with is the staff of the New York PSC. The other parties are willing to make a deal.
Fortnightly: New York seems to be saying they have an unbundled power market, and they won't allow Iberdrola to control both generation markets and retail distribution. How will Iberdrola overcome that position?
Azagra: It's easy for regulators to say we have this policy and we're going to comply with it. But in fact that policy shouldn't affect our deal.
Three items are most important for our deal. First is protecting consumers from financial risk. Staff will argue that we need to protect the ratepayers and quality of service at Energy East, and make sure it doesn't become a more risky company when changing hands. A few simple hints will tell you how much better off the company will be with us than without us. We have credit ratings one, two and three notches higher than Energy East. And if you look to our capacity to pay our bills—our interest ratios— you'll see that Iberdrola has two to three times better ratios. Those two numbers give you a simple way to understand how much better financially protected the company is going to be.
Also we've raised cash to pay for this acquisition. There will be no debt at all in this buyout, compared to other deals.
The second item is vertical market power. Energy East owns certain generation assets and they haven't been forced to sell them.