Deck:
Wireless systems are improving front-line processes.
Author Bio:
Scott M. Gawlicki is a Fortnightly contributing editor based in West Hartford, Conn. Email him at s.gawlicki@excite.com.
Wireless systems are improving front-line processes.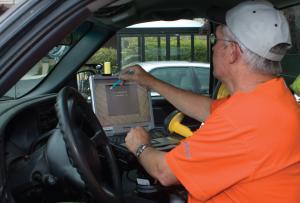 If there's a U.S. business segment that's been slow to embrace today's most advanced mobile workforce management technologies, it's the electric power industry. That, however, has finally begun to change as electric utilities throughout the country are rolling out an assortment of mobile workforce solutions, many of which already are found in other industries.
In addition to making it easier for employees to do their jobs, these solutions promise to improve operations, significantly reduce costs, and limit the occurrence and duration of forced outages.
Three mobile workforce solutions recently were implemented at National Grid in Long Island, New York, FirstEnergy in Akron, Ohio, and Idaho Power in Boise, Idaho. Each demonstrates the state of the art in a different slice of the operations pie: power generation, distribution system operations, and customer service.
National Grid
For employees at National Grid on Long Island, operational data is just a phone call away.
In 2006, KeySpan's electric generation division (acquired by UK-based National Grid in 2007) introduced a mobile workforce management pilot application from Transpara Corp. that provides real-time power-plant operations information to employees through a company-supplied cell phone.
Since 1998, the utility employed an OSIsoft PI System to present to control room operators real-time operating information gathered from some 20 generating units in Long Island and New York City. Transpara's Visual KPI (key performance indicators) software takes the OSIsoft operations data, as well as information found within other utility databases, and makes it available to any desktop or mobile browser, including a cell phone.
A key attribute to the application, from National Grid's perspective, is that it allows the employee to custom-design access to information according to his or her role within the company.
"There are some 40,000 points of information available, so we have to give users only the information they want," explains John Ragone, plant process optimization manager for electric production at National Grid. "Users tell us what they need and we set it up for them. Then they simply dial in via their cell phone, click on their links, and they've got it."
A utility vice president, for example, might want a general system overview, minus the granular data needed by a plant technician. An operations and maintenance manager, on the other hand, might want certain plant performance data, and a turbine technician might use it to access a specific unit's operating data, design parameters and technical specifications.
Rather than contacting the control room or engineering department, each can access the needed information remotely.
"We have people using it to retrieve everything from equipment calibration data to welding specifications," Ragone says. "In one case, an individual is using his cell phone to monitor oil tank levels when we off-load oil from a tanker in Long Island Sound. We didn't plan that. He came to us and said, 'Can you get me this information?'"
The system also allows the user to establish alarm settings. A