Deck:
New rate structures prioritize conservation, but will customers buy it?
New rate structures prioritize conservation, but will customers buy it?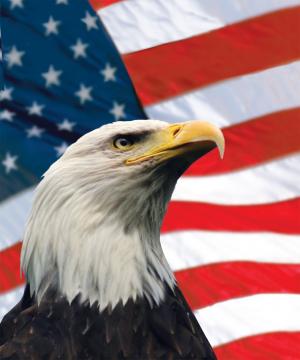 As the U.S. economy braces for hard times, American consumers and organizations of all types are seeking ways to stretch their resources. For some utilities, that means cutting back capital investment plans, and delaying things like advanced metering rollouts. For others, however, such investments show no signs of slowing down. They might even accelerate, given the tax benefits for smart-grid investments Congress included in the so-called bailout bill. Plus mechanisms like conservation programs, smart metering and smart pricing promise to deliver precisely the tools customers need to better manage their energy consumption—and hence their utility bills.
For example, the California Public Utilities Commission on September 19 approved Southern California Edison's $1.63 billion SmartConnect program. And the Idaho Public Utilities Commission recently announced it would accept public comments through December 9 on Idaho Power's $70 million proposal to install AMI throughout its southern Idaho service territory, with deployments beginning as early as January 2009. In the announcement, the commission stated: "The potential benefits of advanced metering to ratepayers and the company are too great to delay."
Accounting for those benefits in utility rate structures, however, poses significant challenges for regulatory commissions in even the best of times. As customers face economic stress, ratepayer advocates are resisting structures they view as handouts for utility shareholders. In North Carolina, for example, AARP North Carolina and the North Carolina Public Interest Research Group (NCPIRG) petitioned regulators to reject Duke Energy's Save-a-Watt proposal because it allegedly would overcharge customers in exchange for paltry benefits. Instead, they advocate an independent conservation program, similar to Vermont's Efficiency Utility.
"Duke Energy lost any credibility as an energy efficiency steward when it proposed Save-a-Watt," said Shana Becker, NCPIRG staff attorney. "It's time to kick the fox out of the henhouse."
To learn how regulators are dealing with such conflicting perspectives, Fortnightly convened a pair of teleconferences with utility commissioners from six states:
• Fred Butler , Commissioner, New Jersey Board of Public Utilities
• Sam (Jimmy) Ervin , Commissioner, North Carolina Utilities Commission
• Rick Morgan , Commissioner, District of Columbia Public Service Commission
• Jackalyne Pfannenstiel , Chairman, California Energy Commission
• Marsha Smith , Commissioner, Idaho Public Utilities Commission
• Barry Smitherman , Chairman, Public Utility Commission of Texas
In addition to this roundtable article, the commissioners' recorded comments are presented in a series of webcasts featured in the multimedia section of Fortnightly.com.
Converging Forces
Fortnightly: What do you see as the state regulator's role in increasing the efficiency of the electric system in general, and optimizing conservation? How is that role changing, given the trends we're seeing in smart-metering and smart-grid technologies?
Butler (N.J.): System efficiency and conservation always have been concerns, at least among the good, smart regulators that I know. But it's risen to a different level in recent years because of difficulties with other ways to approach the problem— i.e., building generation and transmission. Regulators always have had