Deck:
Today's challenges are transforming the industry.
Today's challenges are transforming the industry.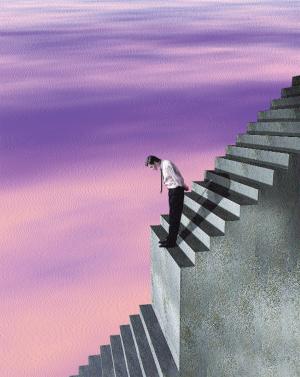 The credit squeeze, erratic commodity prices, and the deepening recession understandably are top of mind for utility company executives today. But it's important not to lose sight of longer-term structural trends that are reshaping the industry.
Beyond urgent business-cycle challenges, powerful changes already on the horizon threaten to transform power companies' relationships with their customers, upset rate structures, and expose the industry to potentially disruptive new technologies and competitors. For corporate leaders who neglect to think about how these forces will affect their companies over the coming decade and beyond, the near-term steps they take to manage through the downturn could leave their companies off-balance when the economy rebounds. For companies that can maneuver nimbly through the curves, periods of economic turbulence create more opportunities than at any other time to move from the middle of the pack into leadership positions.
The immediate pressures certainly are daunting. Among them, volatile fossil-fuel costs over the past year are passing through to customers in the form of destabilizing rate changes. While natural-gas prices have backed off from their summer peaks and may remain subdued throughout the economic slowdown, rising global energy demand from emerging markets virtually ensures that these critical feedstocks will resume their long-term secular increase. Likewise, whipsawing prices for steel, concrete, copper and other basic commodities are upsetting utilities' planning assumptions. Will supplies tighten again and push prices higher or will commodity prices continue their recent steep decline and remain low? And for how long?
Gyrating input costs will alter the economics of alternative energy sources. Consumers increasingly will be drawn to distributed-energy generation that promises more stable prices, moving a portion of their demand off the grid to invest in rooftop solar panels or wind-powered generators as a substitute for more costly electricity sourced from central stations. For utility companies, the results will be eroding sales and stranded investments in plants that operate below their cost-effective capacity.
Also looming on the horizon, utilities in 24 states face fast-approaching regulatory deadlines to comply with environmental mandates for their renewable portfolios by embracing new green technologies. Over the coming year, the federal government likely will revisit greenhouse gas legislation with consequences that could scramble investment decisions, product offerings, and operating procedures. Meanwhile, an emerging crop of new alternative energy companies likely will be one of the few bright spots to attract investment from cash-rich private equity and venture capital firms, currently sidelined by the economy's credit woes. As capital again starts to flow, well-financed start-ups will begin to reshape the competitive landscape, bringing a dot-com-like buzz to an industry saddled with heavy legacy costs and aging infrastructure. The ratcheting up of environmental pressures and the prospect of federal subsidies for alternative energy technologies will spark development of a new generation of industrial-scale solar and wind electricity-generating assets. Utility companies will feel the heat either