Deck:
Utilities adapt to a shifting landscape.
Utilities adapt to a shifting landscape.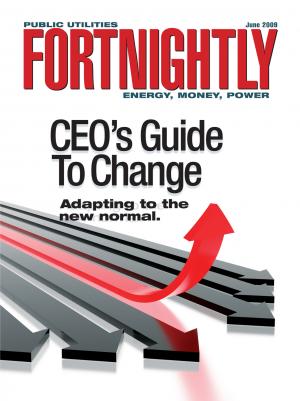 The U.S. utility landscape is more dynamic and uncertain than it's been since Thomas Edison and George Westinghouse waged their infamous war over alternating current—and the results might be just as fundamental to the industry's future.
Last year at this time utilities were gearing up for the expected "big build"—an unprecedented investment in new infrastructure to produce, transmit and distribute gas and electricity. As exciting as this prospect was, industry executives worried about the spiraling costs for fuel, raw materials, equipment and skilled talent. Indeed, the talent gap ranked among utilities' biggest worries, as the industry's most experienced professionals were getting ready to retire, leaving a burgeoning industry short on human resources.
Today, a mere 365 days later, companies are focusing on a completely different set of challenges. In many places, the big build has been canceled or delayed. Utilities are re-thinking their capital-spending priorities, and are trimming their operating expenses as much as possible. At the same time, policy makers are pushing the industry toward a green future—with a combination of greenhouse gas (GHG) constraints, renewable energy standards and incentives for green-energy investments.
Some utility executives foresaw some of these changes, but few expected them to happen as quickly as they seem to be happening now. Utilities are struggling to keep up, with varying degrees of success.
Recently Fortnightly interviewed CEOs at utilities that are going through major changes, including: Mayo Shattuck, Constellation Energy; Paul Evanson, Allegheny Energy; and Steve Reynolds, Puget Sound Energy. In years past, we would've packaged these interviews together and called it our annual "CEO Roundtable." But because the topic of "change" is itself changing, and because it means different things to different executives, we've decided to take a different approach.
During the weeks and months to come, Fortnightly will interview senior executives at companies that are facing change in different ways. We'll feature their comments in an ongoing series of exclusive interviews, collectively titled "CEO's Guide to Change." Full transcripts of these interviews will appear on our website at www.fortnightly.com, and we'll analyze those comments in the pages of Fortnightly—starting right now, in this special Frontlines column, with Shattuck, Evanson and Reynolds.
Constellation: Focus on Quality
The financial meltdown that began in September 2008 sparked a crisis for many companies across the economy. One of the most dramatic in the U.S. investor-owned utility industry involved Constellation Energy.
Constellation ran into trouble when it misreported collateral obligations that would be triggered by a downgrade in its credit ratings. Then the financial crisis hit, and one of Constellation's major financial backers—Lehman Brothers—collapsed. What followed was, in effect, a run on Constellation stock. CEG lost two-thirds of its value, falling from $83 on July 31 to $24 on September 18, and the company sought a buyout suitor as it teetered on the brink of bankruptcy.
After first agreeing to be acquired by Warren Buffett's MidAmerican Energy for $4.7 billion, Constellation backed out of that deal