Deck:
Utilities protect their balance sheets.
Author Bio:
Joe Fontana is partner, Global Power & Utilities Transaction Leader, Ernst & Young. Email him: joseph.fontana@ey.com. This article reflects his views and not necessarily those of Ernst & Young.
Utilities protect their balance sheets.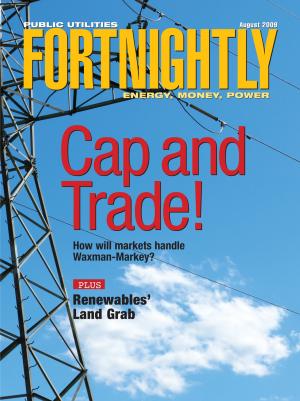 What a difference a year can make. Since September 2008, M&A has slowed dramatically as both buyers and sellers play a waiting game. So who will blink first?
In the current state of the market, the recession is upon us, equilibrium has yet to be restored to the credit markets and companies across all sectors are engaging in cost cutting while struggling with continued uncertainty. And while utilities with strong balance sheets and credit ratings haven't been as badly affected as the rest of the economy, many have experienced an uncharacteristic scramble to protect their liquidity.
Just Looking
In terms of volume, this is a quiet market. While completed deals in the third quarter of 2008 (Q3 08) came to a total value of $5.87 billion, in Q4 08 this halved to just $2.44 billion. During the first quarter of 2009, domestic M&A activity declined even further; the total deal value was just $1.03 billion.
Also, the number of deals has been affected. While in Q4 08, there were 14 completed deals; in Q1 2009 there were only eight M&A transactions. So, there has been both a significant decline in deal value and volume in recent months.
On the part of the buyers, there's a lot of looking and not much buying, as they hold out for real bargains. Early last year, buyers included corporations (which accounted for 77 percent of total deals in 2008), very active private equity (PE) funds (19 percent), infrastructure funds (3 percent) and, to a lesser extent, investment banks buying for their own balance sheets (1 percent). This year, the investment banks have all but disappeared, the PE funds are sitting on the sidelines because they can't raise debt at attractive rates that allow them to earn sufficient returns, and corporates are hesitant to enter. Their key concern is maintaining resources for capital expenditure plans.
Those deals that are taking place are primarily due to streamlining and sales of noncore assets. This is a continuation of last year's trend, when, for example, we saw Consolidated Edison complete its sale of Con Edison Energy in early 2008. It is expected that power plants and small regulated utility service territories will continue to be sold in order to raise cash or to free a business from problems related to internal competition for resources.
Desperately Seeking Liquidity
The absolute priority across the sector is liquidity. Every CFO is focused on it. Credit ratings, always a focal point, now have taken on an even higher importance. In a tight credit market, a downgrade—for example from a credit rating of A to BBB—can trigger calls for collateral and dramatically increase interest costs. These are real fears, not speculation. When access to credit froze in September and October 2008, the commercial paper market, which most utilities use for working capital, all but dried up. Those in