Deck:
A system approach to managing demand.
Author Bio:
Mani Vadari ( vadaris@battelle.org) is vice president of energy infrastructure at Battelle Energy Technologies.
A system approach to managing demand.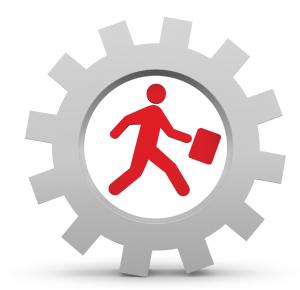 To accomplish many of the lofty goals set forth by consumers, government officials, and other stakeholders, several milestones of demand management must be accomplished. Customers must have a greater range of options and the knowledge and insight to make sustainable, energy-saving decisions. Grid-friendly appliances that demonstrate the value of grid-responsiveness and options to retrofit older appliances with at-plug grid-responsive tools must be available to the consumer. Finally, operating systems must be tailored to integrate demand management system solutions into the utility back-office.
The utility industry is embarking on a transition whose end isn't fully understood. That uncertainty is due at least in part to the fact many utilities and regulators aren't yet comfortable relying on smart grid and demand response technologies as a substantive resource planning tool. In short, many people don't believe demand management can accomplish more than a very small and incremental dent in the overall load and system usage profile, and that dent will be accomplished at a high cost and perhaps as a notable security risk compared to simply building more power plants and stringing more wire. This isn't stopping utilities and vendors from making those investments, but companies and regulators are questioning the assumptions used in smart-grid investment planning. Some analysts point out that experience teaches that the more complex a system becomes, the more fragile it becomes. Many people in this mature, bricks-and-mortar industry generally distrust modern technologies as a resource planning solution. They think we're putting too many eggs into the smart-grid basket, and we'll regret it as we did our heavy reliance on nuclear and gas during their boom periods in recent decades.
However, the underlying problem hasn't gone away. As industrialized societies continue growing, worldwide electricity demand is estimated to double by the year 2030, and the minor inconveniences that customers currently notice in the power grid will increase, becoming more pronounced and problematic. In addition, the notion of expanding power capacity simply by building new power generators can't be offered as a reasonable alternative, as obtaining building permits for these new facilities is increasingly difficult.
In addition, consumers and stakeholders are pressing for productivity increases to accommodate demand growth and rising capital costs. Users are expecting quality, reliability, and power production increases on the one hand, while at the same time demanding that the electric power industry reduce or mitigate its carbon emissions and increase energy efficiency. Managing the grid will become more complex with implementation of state renewable portfolio standards (RPS), which will require that utilities use more renewable sources of energy.