Deck:
Rewards, challenges and options for rate-based investments.
Author Bio:
Paul Alvarez is a principal and utility practice leader with MetaVu Business Consulting. Benjamin Hodges is manager, treasury, with Southern California Edison.
Rewards, challenges and options for rate-based investments.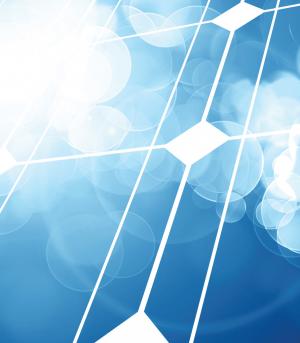 The debate in Washington on climate change is heating up, and a national renewable energy standard is part of it. Although far from being law, proposed federal climate legislation is already impacting the business decisions being made by U.S. utilities.
Many investor-owned utilities have been operating under state-mandated renewable energy standards for some time. Many of these standards include solar or customer-sited generation mandates, and investor-owned utilities (IOUs) are acting aggressively to comply. But other than a few notable exceptions, compliance with solar and customer-sited mandates generally is being accomplished through independent customer investment and power-purchase agreements with independent power producers (IPPs), rather than regulated utility investment in renewable generation.
Investments in solar generation offer a variety of potential rewards, challenges, and options for utilities. Solar generation, and particularly customer-sited photovoltaic (PV) solar, might play an interesting and influential role in future IOU resource portfolios and business models.
Rewards of Regulated Solar
Any solar or customer-sited energy standards that might become law present utilities with a build-or-buy decision. Build solar generation and the regulated utility creates an opportunity to earn a return on investment; buy solar energy from an IPP and the regulated utility foregoes the direct return opportunities. About one-third of state renewable energy standards incorporate a solar or customer-sited generation requirement. A few other states and most versions of pending federal legislation simply provide a bonus multiplier for solar, making a kilowatt hour of solar worth 2 or 3 kWh for compliance purposes.
While the opportunity for profit would seem to offer sufficient incentive for utilities to invest in solar generation, there certainly are other incentives. Investment in distributed PV solar systems, in particular, yields both public relations benefits and growth in organizational capabilities that might be valuable in the future.
"Some utilities are beginning to get the message that solar generation represents a whole new set of market niches in which they can participate," says Mike Taylor, director of research and education at the Solar Electric Power Association (SEPA). "Solar generation will be a small but significant system resource within the timeframe of utilities' current or next resource planning period." While the extent and speed of solar penetration will vary by geography, few doubt that solar generation will one day become a significant portfolio resource and compete with traditional generation market options. The question becomes, "How should utilities participate in the developing solar generation market?"
One could hypothesize that utilities investing in solar generation today might help build the organizational capabilities and experience needed to succeed in future electric markets. Regulated renewable generation investment in general, and solar generation investment in particular, not only presents IOUs with opportunities for investment returns, but also might mitigate market risks and allow growth in organizational capabilities that may one day prove valuable.
Despite these potential rewards, few IOUs are making regulated investments in solar generation. The economics for