Deck:
Federal failure to fulfill spent-fuel obligations creates expensive risks.
Federal failure to fulfill spent-fuel obligations creates expensive risks.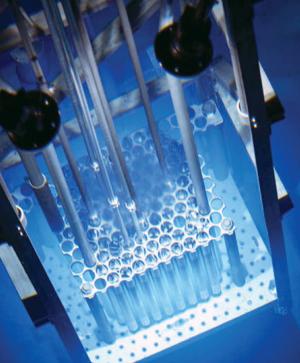 For more than 50 years, the federal government has failed to manage spent nuclear fuel (SNF) and high-level radioactive waste (HLW), imposing the burdens for this critical function on the private sector. Nuclear plant operators incurred upwards of several hundred million dollars per reactor in uncompensated expense and risk premiums, and potentially face decades of additional costs and risks coping with SNF and HLW.
When federal policies fail, they fail in a big way. The most obvious costs to utilities are in SNF custodial facilities and services that were supposed to be provided by the Department of Energy (DOE) in exchange for the fees paid by utility customers. 
But, the more insidious costs are the decades of reimbursed interest and risk premiums, and their ripple effects lowering utility credit ratings and raising capital costs for years to come.
Companies that sold nuclear facilities in the past two decades suffered additional losses at the time of sale, because DOE's breach put the buyers of those plants at significant risk. No nuclear waste repository was, or is, available. At the time, dry-cask storage technology and safety regulations were in the embryonic stage and success uncertain. Many decommissioning trusts were underfunded. These plants were distress sales.
Plants located in hostile regulatory environments were particularly susceptible to high risk and consequential market devaluations, both direct and indirect. Prospective owners of new nuclear facilities often estimated SNF custodial costs over a plant's lifetime and facility decommissioning costs and dialed these costs into their bids. In addition to the expected costs, there remained the risk premiums on those expenditures and capital costs. If there were no solution to spent-fuel pool capacity limits, some plants faced the risk of early shutdowns. The owners would lose their entire investments while still facing the responsibility for decommissioning the facility and managing SNF into perpetuity. Sellers took a significant hit on plant valuations on both an expected value and risk basis. 
The costs of DOE's breach continues to this day. Utility customers still pay SNF fees, at the rate of one mill per kilowatt hour, for services still not rendered long after those fees were supposed to end—apparently for nothing. Yucca Mountain effectively is now dead. Before the project was terminated, Yucca Mountain's cost estimates were fast approaching $100 billion. While such costs might seem little more than a rounding error in the current federal budget, they constitute significant dollars in their own right—and taxpayers are liable for potentially several billion dollars more in damages the courts have, and likely will, award utilities.
Before America begins building a new fleet of nuclear power reactors, federal policy makers should resolve the uncertainty about spent-fuel management once and for all—as they're legally obliged to do.
Serial Breach
More than 25 years ago, Congress passed the Nuclear Waste Policy Act (NWPA) to solve the nuclear waste problem. Among other things, NWPA directed utilities to contract with