Deck:
Look to other industries for lessons on marketing services.
Author Bio:
Rich Huntley is practice leader—energy efficiency and demand response at Vertex Business Services.
Look to other industries for lessons on marketing services.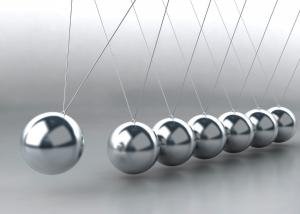 North America has begun its seemingly relentless march toward the smart grid. Business cases already are approved in states such as California. Encouraged by regulators, utilities have filed for, and in some cases were awarded, stimulus grants. The National Institute of Standards and Technology (NIST) has issued its framework and roadmap for smart-grid interoperability. Among regulators, utilities and associated consultants and advisors, millions of dollars and countless hours of brain power have been invested in smart-grid technologies.
But will there be a return on this investment? Part of the rationale for most of the smart-grid and smart-metering activities is the premise that customers would participate in programs or modify behavior to lower consumption. Through various methods, customers also would shift or lower peak usage. With the exception of Ontario, Canada, almost all customer programs and time-based rates currently are optional. According to Chartwell research, 1 percent of the federal stimulus money was awarded for customer systems, while the rest was granted for other parts of the smart-grid landscape including crosscutting, AMI, and distribution. So the question remains: How does a utility get a meaningful number of customers to participate in the rates and programs facilitated by smart meters and smart communications? If utilities don't succeed with this now, how much of the investment will be wasted? This is a question not just for utilities, but for the regulators who approve their plans. Have regulators imposed the same level of hard questioning and scrutiny around this key element of the plan as they have on other areas?
The good news is that with a smarter, more dynamic infrastructure, utilities can offer a plethora of programs, from innovative pricing through direct load control all the way to cogeneration. The development of these programs is vital if utilities are to harness the technology in a way that will improve their businesses and operations.
It's not as simple as creating small piecemeal programs. For the utility company, each program absorbs time and money and only will be worth pursuing if there's critical mass achieved. To make these business-critical programs worthwhile, utilities must develop strategies to drive increased program participation. Put simply, after investing significant sums on infrastructure, single-digit program penetration numbers can't be considered a success and won't create the results that utilities require.
Take a simplified example: a smart-meter budget of $300 per endpoint. If $100 of that amount is expected to create a demand-side benefit and only 5 percent of customers participate in programs, then it costs $2,000 per participant. Although this oversimplifies the complexities of a roll-out program, it serves to illustrate the challenges of gaining sufficient adoption for programs in order to justify the technology investment.
Customer Snapshot
A competitive company such as a credit card company lives or dies by getting its customers to evaluate, enroll and participate in programs, products and services. To do this, the company deploys time-proven activities such as customer segmentation, collection of