Deck:
Whistleblowing case has ramifications for an entire industry.
Author Bio:
Anthony P. X. (Tony) Bothwell , a San Francisco-based attorney, has represented nuclear whistleblowers since the 1990s. He was a corporate communications officer for Florida Power & Light and Wisconsin Power & Light in the 1970s and 1980s, and served on energy-ethics advisory panels of the Edison Electric Institute and other industry groups.
Whistleblowing case has ramifications for an entire industry.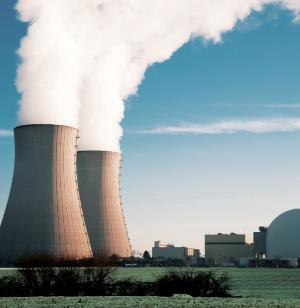 Should whistleblower-protection provisions of the federal Energy Reorganization Act protect an employee of a small firm that has a staff augmentation contract with a regulated nuclear energy technology company? The battle of the briefs has been blazing in a federal case set to answer that question.
The case involves a supplier of control-room instrumentation for Florida Power & Light Co. (FPL) and Nebraska Public Power District (NPPD). A negative outcome could unravel safety conscious work environment (SCWE) programs currently protecting employees and contractors in nuclear facilities nationwide. The legal fallout may have implications for utilities, vendors and others. A review of the case suggests ways that nuclear utilities can guard against unwelcome litigation.
Robinson's Complaint
The issue has arisen in a case known as Robinson v. Triconex. Triconex is the trade name used by the Irvine, Calif. branch of Invensys, a conglomerate based in London, England. The Irvine facility developed hardware and software for FPL's St. Lucie and Turkey Point plants and NPPD's Cooper station. My client, D.L. Robinson, a former Nuclear Regulatory Commission (NRC) senior inspector, managed nuclear quality assurance on Invensys' FPL and NPPD projects in 2004 and 2005. Robinson complained that long work hours Invensys imposed on its staff in the FPL project—sometimes exceeding 100 hours per week—jeopardized their physical health and the quality of their technical work. Meanwhile, on the NPPD project, he briefly interrupted performance of a FAT (factory acceptance test) so as to effect a remedy, because the test was being conducted in a manner he determined to be in violation of quality assurance (QA) program requirements. The two utilities, which had their own representatives observing work at the facility in Irvine, also voiced their own concerns about the way Invensys was managing the projects.
After the health and safety issues emerged, FPL postponed delivery of an Invensys digital post-accident monitoring system that would be used to monitor critical plant conditions in the event of a nuclear accident. And NPPD postponed delivery of an Invensys digital reactor vessel level control system. Suddenly, Invensys fired Robinson, telling him he had two days to clean out his desk and leave the Irvine plant. So he filed a whistleblower retaliation complaint with the U.S. Department of Labor (DOL) in San Francisco on Oct. 26, 2005, pursuant to Section 211 of the Energy Reorganization Act of 1974 ( 42 U.S.C. 5851 ), also known as the ERA. An Occupational Safety and Health (OSHA) investigator conducted interviews and studied documents submitted by both sides. The result was a DOL order requiring Invensys to pay monetary damages and legal costs to Robinson. Invensys filed an appeal. The federal case was set for trial before a