Deck:
Shaping long-term smart-grid strategy.
Author Bio:
Andy Trump is an executive consultant for Enspiria Solutions, a Black & Veatch company. Previously he worked on power plant development for Duke Energy North America.
Shaping long-term smart-grid strategy.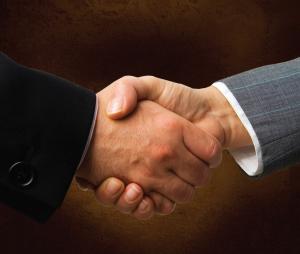 Smart grid has emerged as a cornerstone of the United States' new energy policy, and utilities are wrestling with how to give shape and coherence to specific project opportunities. Lots of attention goes to those utilities that have received American Recovery and Reinvestment Act (ARRA) funding—with dollars mostly focused on advanced metering solutions—but equally important for the community are the hundreds of utilities that didn't receive grants. For these utilities, and for the grant recipients looking at capturing follow-on investments, constructing a meaningful business case will become a central effort.
The business case accomplishes a number of goals. Most important, it provides a justification for making or deferring the investment. It also illuminates potential future scenarios and factors that affect the business. The work helps the utility gain a better understanding of what is becoming a rapidly evolving and complex set of conditions, requirements and risks.
If utilities wish to shape the direction of investments within their community of interests, their abilities to grapple with, and communicate about, complex tradeoffs will be an essential part of business case work. But this might require more discipline and flexibility, as well as different skill sets, in conceiving and executing the work. Additionally, the work might need the infusion of well-considered strategy guidance around core company objectives and intangible benefits. As the pace of change accelerates, utilities also might find it increasingly necessary to engage in a cycle of continuous strategies, business planning and business case development. This will be messy, but might be rewarded with a greater degree of alignment between the company's core objectives and imperatives and specific investment choices.
Ideal vs. Real World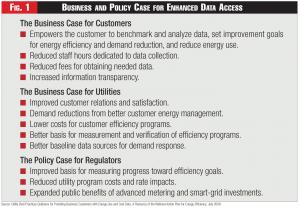 In an ideal world, the business case effort is a smoothly functioning, rational, decision support tool and process built around: a clear purpose and objectives; a well-defined scope; rigorous evaluation methods; clear and relevant assumptions; meaningful and accurate evidence; and logical outcomes. It has a financial component that measures value to a variety of stakeholders. It's comprehensive in describing costs and benefits, both tangible and intangible. It also identifies critical success factors, sensitivities and risks. It provides a basis for justifying decisions for or against, and it illuminates possible future states. The process is conceived well, organized well, has good lines of communication with the organization and is provided with adequate funding. 1 Finally, through its discovery of hard costs and benefits, the work also creates a foundation that furthers business planning ( e.g., project plan, procurement requirements, business-process change requirements, information system requirements, and performance metrics).
The business-case work and the outcomes often suffer, however, from pre-formed biases as to the purpose and scope of the effort, and this has several consequences. Instead of organizing around a broad mandate and set of objectives, the purpose and scope of the effort is defined early on by others (
e.g.
, executive leadership, interpretations of PUC mandates)