Deck:
Setting the stage for conservation.
Author Bio:
Lisa V. Wood is the executive director of the Institute for Electric Efficiency, an Edison Foundation program that works with the electric utility industry to advance energy efficiency and demand response.
Setting the stage for conservation.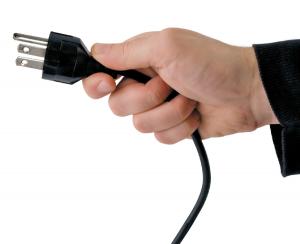 The stage is set for energy efficiency to take the starring role in addressing the nation's energy, economic, and environmental goals.
Electric utility budgets for energy efficiency programs have jumped 60 percent over the past two years, reaching $4 billion in 2009––up from $2.5 billion in 2007. Last year's stimulus package created the largest federal investment in energy efficiency in our nation's history, with over $16 billion in funding and incentives for energy efficiency and smart-grid programs. And the president's call this year for another $6 billion in incentives to create the HOMESTAR program continues the emphasis on energy efficiency to save money, stimulate the economy, and protect the environment.
The electric power industry welcomes this spotlight on energy efficiency. The industry has been encouraging home and business owners to get more value for their electricity dollar since the 1970s. These efforts have helped customers save money. And they have helped the industry to defer the need to build generating and transmission capacity.
Since 1989, the industry's efficiency programs and services have saved enough electricity to power 92 million homes for one year. In 2008 alone, electric efficiency programs saved 96 billion kWh or enough energy to power 7.4 million U.S. homes for one year. Encouraging customers to become more energy efficient also is arguably the single most important asset the industry has for curbing carbon emissions in the near term.
From a more practical standpoint, electric utilities also recognize that in their unique role as the nation's electricity providers, they are the logical candidates to take energy efficiency to the next level. Electric utilities have the relationship with the customer—residential to commercial to industrial, and all income groups. They have the scope and scale needed to make a real difference in promoting efficient technologies. Importantly, because of their size, they also can do it cost effectively.
Recognizing they can't perform the starring role alone, power companies already have begun building a strong supporting cast. Important steps utilities are taking today to expand energy efficiency's benefits tomorrow include:
• Working with regulators to develop new approaches to regulation;
• Building partnerships with the federal government to assist states in advancing efficiency;
• Partnering with community organizations and other stakeholders to engage consumers;
• Introducing technologies to use electricity more efficiently; and
• Creating new ways to engage the customers in becoming more energy efficient.
Although the time has come for energy efficiency to take on a leading role, it's important to keep in mind that encouraging customers to become more energy efficient won't be enough for the industry to keep pace with the electricity demands of the country's steadily growing population and increasingly digital-based economy.
This finding is underscored in the U.S. Energy Information Administration's Annual Energy Outlook 2010 report, which predicts electricity consumption will grow at an average annual rate of 1 percent