Deck:
Setting the stage for conservation.
Author Bio:
Lisa V. Wood is the executive director of the Institute for Electric Efficiency, an Edison Foundation program that works with the electric utility industry to advance energy efficiency and demand response.
The stage is set for energy efficiency to take the starring role in addressing the nation's energy, economic, and environmental goals.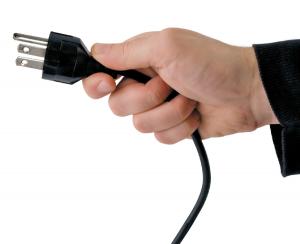 Electric utility budgets for energy efficiency programs have jumped 60 percent over the past two years, reaching $4 billion in 2009––up from $2.5 billion in 2007. Last year's stimulus package created the largest federal investment in energy efficiency in our nation's history, with over $16 billion in funding and incentives for energy efficiency and smart-grid programs. And the president's call this year for another $6 billion in incentives to create the HOMESTAR program continues the emphasis on energy efficiency to save money, stimulate the economy, and protect the environment.
The electric power industry welcomes this spotlight on energy efficiency. The industry has been encouraging home and business owners to get more value for their electricity dollar since the 1970s. These efforts have helped customers save money. And they have helped the industry to defer the need to build generating and transmission capacity.
Since 1989, the industry's efficiency programs and services have saved enough electricity to power 92 million homes for one year. In 2008 alone, electric efficiency programs saved 96 billion kWh or enough energy to power 7.4 million U.S. homes for one year. Encouraging customers to become more energy efficient also is arguably the single most important asset the industry has for curbing carbon emissions in the near term.
From a more practical standpoint, electric utilities also recognize that in their unique role as the nation's electricity providers, they are the logical candidates to take energy efficiency to the next level. Electric utilities have the relationship with the customer—residential to commercial to industrial, and all income groups. They have the scope and scale needed to make a real difference in promoting efficient technologies. Importantly, because of their size, they also can do it cost effectively.
Recognizing they can't perform the starring role alone, power companies already have begun building a strong supporting cast. Important steps utilities are taking today to expand energy efficiency's benefits tomorrow include:
• Working with regulators to develop new approaches to regulation;
• Building partnerships with the federal government to assist states in advancing efficiency;
• Partnering with community organizations and other stakeholders to engage consumers;
• Introducing technologies to use electricity more efficiently; and
• Creating new ways to engage the customers in becoming more energy efficient.
Although the time has come for energy efficiency to take on a leading role, it's important to keep in mind that encouraging customers to become more energy efficient won't be enough for the industry to keep pace with the electricity demands of the country's steadily growing population and increasingly digital-based economy.
This finding is underscored in the U.S. Energy Information Administration's Annual Energy Outlook 2010 report, which predicts electricity consumption will grow at an average annual rate of 1 percent through 2035, requiring 250 GW of additional generating capacity during the period, after accounting for the expected retirement of 45 GW of existing capacity.
To complement its efficiency programs, the industry already has begun building a full suite of climate-friendly technologies to ensure a reliable, affordable, and environmentally-sensitive electricity supply in the future. These technologies include renewables, advanced coal and new nuclear, and carbon capture and storage.
Last year in fact, non-hydro renewables––although still small in an absolute sense by contributing 3.6 percent of total generation last year––accounted for almost two-thirds of new power plant announcements in 2009, according to the Energy Information Administration. And for the second year in a row, the industry last year added about as much renewable energy capacity as it did natural gas capacity.
New Regulatory Models
The path for the industry to do more with energy efficiency starts with outreach to state regulators. Across the country, electric utilities and regulators are building a framework that enables energy efficiency to become a sustainable and scalable business for utilities. The goal is to treat energy-efficiency investments in the same way as generation, transmission, and distribution investments.
One issue to address is supporting the utility's financial responsibility for its fixed costs—that is, finding a mechanism to compensate for the energy sales, or throughput, that are lost due to successfully promoting the efficient use of electricity.
Because regulators, policy makers, and utilities have different kinds of experience, regulatory precedent, cultures, and willingness to adopt progressive ratemaking, two approaches are being taken to compensate utilities for the sales lost as a result of encouraging energy efficiency; full revenue decoupling and a simpler lost-revenue recovery mechanism that solely accounts for lost revenue due to efficiency programs.
In April 2010, the District of Columbia joined the 12 states that have adopted revenue decoupling and broken the link entirely between a utility's revenues and its sales—California, Connecticut, Hawaii, Idaho, Maryland, Massachusetts, Michigan, Minnesota, New York, Oregon, Vermont, and Wisconsin. States now considering some form of decoupling are Delaware, Indiana, Nevada, New Hampshire, New Jersey, and New Mexico. Seven states have enacted lost-revenue adjustment mechanisms to compensate a utility for those revenues that are estimated to be lost as a result of its efficiency programs—Colorado, Kentucky, North Carolina, Ohio, Oklahoma, South Carolina, and Wyoming. Utah is currently deciding between either decoupling or a lost-revenue mechanism.
Addressing the throughput issue removes the disincentive for promoting energy efficiency. But it does not put energy efficiency on a level playing field with supply-side investments. As of June, 21 states have taken the additional step and set incentives, as well as penalties, for achieving efficiency performance goals; several others are pending. And three states—North Carolina, Ohio and South Carolina—have adopted Duke Energy's "save a watt" model, which combines cost recovery, lost-revenue recovery, and incentives into an avoided-cost charge. Duke also has proposed this model in Indiana. Such approaches to creating incentives can allow utilities to realize a return from their investments in energy efficiency.
One other aspect of a successful business model that utilities are emphasizing is that it must be sustainable. The revenue-recovery mechanism and the incentive mechanism must be durable across time and be reasonably certain: Customers need long-term incentives for energy efficiency to make a difference; regulators need to see cost-savings and customer benefits so that the efficiency programs make economic sense and are in the public interest; electric utilities need the long-term support of regulators to ensure the certainty of their investments and planning; and Wall Street needs to see the commitment to take efficiency investments seriously.
The big jump in utility efficiency budgets that has taken place during the past two years is attributable in large part to the regulatory progress that has been made in turning energy efficiency into a scalable and sustainable business. And the future looks bright. Lawrence Berkeley National Laboratory is forecasting energy-efficiency budgets will reach $12.4 billion annually by 2020 under its high scenario, representing a three-fold increase from today. However, given recent progress, the intense interest in efficiency, and the energy-management potential enabled by smart meters, efficiency investments seem likely to exceed that amount.
New Partnerships
The electric power industry is committed to transforming the nation to a more energy-efficient economy. At the same time, the federal government is spending billions of dollars to advance efficiency nationwide. To maximize both efforts, the industry is working more closely with the DOE and the Environmental Protection Agency (EPA) to create an aggressive national commitment to energy efficiency. The latest example of this partnership is the State Energy Efficiency Action Network (SEE Action Network). Launched in February, the SEE Action Network will build upon the progress of the national action plan for energy efficiency, which was initiated in the fall of 2005 by DOE and EPA. The action plan created a blueprint of options for utilities, regulators, energy consumers, and non-governmental groups to consider in encouraging greater energy-efficiency investment.
As part of the SEE Action Network, utilities will work with DOE, EPA and other member organizations to assist the states in advancing energy-efficiency policies and programs, removing barriers and disincentives to investments in efficiency, and growing state-level investments in cost-effective efficiency. Additional efforts address the key areas of evaluation, measurement, and verification of energy savings (EM&V).
EM&V is a critically important issue and source of uncertainty for utilities making energy-efficiency investments. Major EM&V issues arose in California in late 2008, when final energy savings were being verified for electric utilities so that their performance incentives could be finalized, which involved the state retroactively going back and re-calculating savings for specific measures.
Utilities that thought they were getting performance incentives for their efficiency achievements were faced with the potential of having to pay penalties. The California Public Utilities Commission (CPUC) amended its process so the first two (out of three) annual performance incentives were paid to the utilities in the years they were supposed to be paid. For the final true-up performance incentive for the 2006-08 cycle, the matter hasn't yet been resolved. The CPUC has a process underway that will provide it with the ability to resolve the final claim this year, but the contentious situation caused California to revise its approach to performance incentives, which still is underway. This also has implications for whether Wall Street views utility energy efficiency spending as an investment with a return, or simply as an expenditure with no return. In California, where utilities are spending about $1 billion a year on efficiency, this matters.
As part of the SEE Action network, the industry will be working with DOE, as well as other stakeholders, including regional energy efficiency alliances in the Northeast, the Midwest, and the Northwest, to create and define a standard process and guidelines for EM&V. These include a provision to ensure that EM&V is forward looking or prospective. That is, once savings for a measure or measures are agreed upon for a particular program or portfolio timeframe, those savings amounts shouldn't be revisited or modified during that period. This work is urgent and the goal is to have EM&V guidelines in place by the end of 2010.
The industry also is encouraging DOE to play a major role in educating opinion leaders––energy-efficiency advocacy organizations, regulators, consumer advocates, legislators, and governors––as well as consumers about the important role that electric utilities are playing in achieving national energy-efficiency goals.
According to a recent Edison Electric Institute poll (December 2009), 59 percent of consumers look to their electric utility for information on how to use electricity efficiently. This is more than local government, state government, federal government, and home-improvement contractors combined. Increasing the number of consumers participating in electric utility efficiency programs will benefit not only consumers, but also the states and the federal government in achieving their efficiency goals.
Key aspects in developing a national energy-efficiency outreach campaign will be for DOE to work closely with EPA to take advantage of the lessons learned in promoting ENERGY STAR, and to work with the Federal Energy Regulatory Commission (FERC) to build upon FERC's work in promoting demand response.
Technology Advances
Technology can help consumers become more energy efficient, and the industry's investment in the smart grid, and smart meters in particular, marks a major step toward this goal. Today, smart-meter installation programs are underway in 33 states, with more than 15,000 smart meters being installed every day. By 2019, the federal government estimates that more than 58 million smart meters will be in use, constituting over half of U.S. households. The Edison Foundation's Institute for Electric Efficiency predicts deployment will occur much faster, and that at least 60 million meters will be installed in U.S. households by 2015. Beyond the operational benefits that smart meters offer, such as automated meter reading, automated outage detection, and remote connects and disconnects, smart meters enable consumers to closely monitor and manage their electricity use with in-home devices and web portals.
Several U.S. studies show that consumers reduce their usage by about 3 percent, based on just giving them access to their usage data and tips on how to save energy. With automation technologies, consumers reduce usage even more. For residential customers in the United States, a 5- to 10-percent reduction in consumption would equate to about $8 to $16 per month in savings, or about $100 to $200 a year.
Smart meters also open the door for utilities to use smart rates––electricity prices that reflect a utility's true cost of electricity. By charging higher rates during peak periods and lower rates during off-peak periods, a utility can defer the need to add new peaking generating and transmission capacity, which can help to keep electricity costs down for its customers in the future. Along with smart meters and smart rates, in-home energy displays, internet energy information dashboards, and smart appliances will help consumers take more control over how and when they use energy, making them smarter energy managers.
Smart meters and smart rates together are the essential underpinnings for most effectively bringing plug-in electric vehicles onto the nation's highways. The smart grid will enable consumers to charge up during the overnight hours when electricity is cheaper, and then wake up to a car ready for their daily commutes.
These next-generation electric hybrids also will give consumers an alternative energy source for powering their cars and trucks, one that's three to four times more energy efficient than today's internal combustion engines. And consumers can get the convenience of filling up through a wall outlet instead of driving to the gas station. Overall, the nation will import less oil and the environment will be happier too.
Engaging Customers
Ultimately, of course, the success of the industry's efforts to expand the role of energy efficiency will depend on the customer taking action now and continuing to take action in the future. To reach more of their customers and to hold their interest in energy efficiency, many utilities are moving beyond the traditional means of promoting energy efficiency—bill inserts and advertising.
Many utilities now are using their own web-based energy management and education tools, such as online energy audits, to give customers more insight on how their home uses energy and specific recommendations on how and where they can save.
Many utilities now are working with third-party vendors to promote energy efficiency. One tool becoming more popular is sending out monthly energy reports to motivate customer actions. These reports turn the monthly energy bill into a customized energy report for customers that shows them their energy use and offers a comparison with similar households in their neighborhoods.
Another way third-parties are helping is by providing hardware (e.g., in-home displays) to help customers better manage their energy use. These efforts often employ a reward system and set goals to motivate customers. Still other utilities are using targeted marketing through community outreach programs to gain and hold their customers' interest in energy efficiency. In North and South Carolina for example, Progress Energy's neighborhood energy saver (NES) program is putting the power of community-based approaches to work in helping the company's low-income customers become more energy efficient.
Progress Energy begins by gaining the support and participation of city councilmen, church leaders, and community service organizations. These influential community members in turn provide grassroots support for Progress Energy's program. The results have been dramatic.
In Florence, South Carolina, 83 percent of residents in the target neighborhood participated in Progress Energy's NES program. In Asheville, N.C., the NES program experienced participation by over 80 percent of eligible neighborhood residents. Program wide, participation rates are above 70 percent—dramatically higher than traditional low-income programs.
Through its energy leaders partnership program, Southern California Edison (SCE) is forming partnerships with local governments to address energy-efficiency opportunities within municipal buildings, take actions in support of the state's strategic energy-efficiency plan, and increase community awareness of energy-efficiency opportunities. SCE offers local governments help with technical support services, incentives for municipal retrofits, and co-branding of efficiency outreach into communities.
These are just a few examples of how utilities are finding new partners and new pathways for engaging the consumer in smart energy management.
Ensemble Performance
The curtain is rising on energy efficiency. The time has come for it to take a starring role in saving customers more money, reducing carbon emissions, and growing America's economy. Through a collaborative approach with key stakeholders, third-party vendors, and—most important—customers, and with the assistance of advanced technologies, the nation's electric utility industry is making sure that future reviewers will be raving in favor of efficiency programs.