Deck:
Bringing fairness to FERC enforcement.
Bringing fairness to FERC enforcement.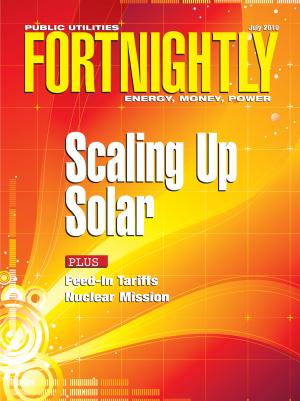 Seeking to add consistency, transparency, and fairness to its enforcement process, the Federal Energy Regulatory Commission (FERC) proposed civil penalty guidelines in its March 18, 2010, interim policy statement for organizations violating statutes, orders, rules, regulations, and tariffs that FERC oversees. 1 Initially effective on issuance but then suspended to allow for public comment, 2 the proposed guidelines would improve the predictability of FERC's exercise of its penalty-making powers over the natural gas pipeline and electric utility industries, which powers were expanded substantially by Congress in 2005.
The guidelines first measure the seriousness of the violation. Base violation levels are specified for different genres of violations, and then they can be calibrated with adjustments, if applicable, to define the seriousness more accurately. The highest base violation levels are assigned to misrepresentations or false statements, closely followed by violations of important electric industry reliability standards, and then by fraud, market manipulation, or anti-competitive conduct. Next, the guidelines measure the degree of the violator organization's culpability, which can raise or lower penalty fine ranges significantly. Culpability adjustments add important analytic flexibility either by increasing or reducing the violator's base culpability score. The guidelines conclude with possible penalty fine ranges, based on a final violation level and degree of culpability calculation, that aren't mandatory, but remain fully subject to further FERC discretion. 3
Compared to standard model, case-by-case penalty determinations, the guidelines' more consistent analysis will make penalties more predictable. Such increased predictability can benefit the FERC enforcement regime in several ways.
Potential Risk and Actual Benefits
The March 18 policy statement notes that increased penalty predictability carries a potential risk that an organization could balance civil penalty costs against a violation's benefits and, if it thinks the game is worth the candle, decide to commit the violation anyway. That risk is dismissed due to the difficulty of predicting all of the effects of misconduct, which would hinder the organization's ability to estimate a penalty in advance. Also, such gaming likely would trigger enhanced penalties for willful misconduct.
FERC further observes that the U.S. Sentencing Commission's sentencing guidelines provide an actual benefit of deterring misconduct because they provide predictable sentencing. 4 The sentencing guidelines are designed to provide "certainty and fairness by avoiding unjustified disparity among offenders with similar characteristics." FERC asserts the sentencing guidelines supply a useful model for its own proposed guidelines because the sentencing guidelines focus on the seriousness of violations and their remediation, allow for consideration of a wide range of additional factors, and provide sufficient flexibility where necessary.
Taking FERC's extensive penalty arsenal into account, there are other benefits from increased penalty predictability. After the Energy Policy Act of 2005 (EPAct 2005), gas and electric industry violators targeted in FERC's enforcement mechanisms have faced enormous maximum penalty exposures. The penalties include: under the Natural Gas Act (NGA), $1 million a day per violation for as long as the