Deck:
The entire utility-consumer relationship must be reengineered.
Author Bio:
Michael Henry Price is a Specialist Leader with Deloitte Consulting LLP.
The entire utility-consumer relationship must be reengineered.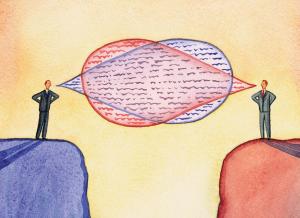 The business case for advanced metering infrastructure (AMI) can't be justified alone on operational savings to the utility. But critical assumptions involving process improvements and system efficiencies depend on customer involvement. This sequel to a September 2009 article examines customer engagement strategies and techniques.
When Public Utilities Fortnightly published the author's article, " Bringing Customers On Board ," last September, it was intended as a single work about the new utility business model known as "smart metering." Today, however, with the added hindsight of nearly a year's worth of experience, it's clear that a sequel is needed.
The initial idea was straightforward enough. Simply stated, the AMI business case can't be justified alone on operational cost savings to the utility. Rather, the success of smart metering—and indeed the entire smart grid paradigm—likely will depend on customer participation and buy-in.
That argument, presented last September in the first installment, still holds true today. But what has changed—what we have learned during the past year through hard experience—is the difficulty of winning over customers to the smart-meter world, and why it now appears that the utility, despite its best efforts, might not be able to do it alone.
Instead, to bring about a true smart-metering revolution, utilities likely will need to enlist their customers as partners in the campaign—partners who in turn will sell the vision to their peers through referrals, recommendations, and simple word-of-mouth. Think of it in terms of the Internet, and how the true success of a Web site or blog is measured in the degree to which it goes viral—how the strongest ideas have always been those that spread through social interaction, from one person to another.
Yes, utilities have made great strides during the past year through marketing campaigns, customer education, and awareness programs about energy efficiency, not to mention smart- meter rollouts, real-time pricing models, and managing selective field trials and pilot programs to demonstrate the new smart-metering technologies.
These traditional management techniques are fine as far as they go, but if that's all utilities are doing, they might not be doing the right things in the most effective way. What's needed is a facelift—a completely different view of how to bring customers on board.
The Utility-Customer Partnership
Let's begin where last year's article left off—with the AMI business case, and how it can't work without customers on board as equity partners.
Of course, AMI alone can yield certain cost savings through various process improvements, and most regulated utilities will eventually share these savings with end-use customers through future tariff reductions. But other critical assumptions regarding customer adoption and penetration to implement critical load management and effective rate structures are firmly linked to load shaping and energy management activities that require active customer participation.
The first installment from last September highlighted the roles that customers and utilities perform to further the adoption of energy efficiency programs and energy management tools including: demand-response (DR) programs, such as critical-peak pricing