Deck:
Growing gas storage depends on fair regulatory treatment.
Author Bio:
Michel Marcoux is a partner in Bruder, Gentile & Marcoux LLP, a law firm in Washington, D.C. Contact him at jmmarcoux@brudergentile.com.</bio>
Growing gas storage depends on fair regulatory treatment.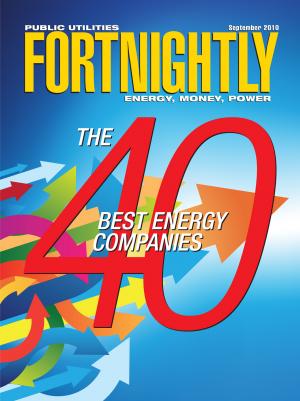 Customers of natural gas storage facilities use them to stockpile a lower-cost gas supply inventory when demand weakens. Later, they draw down the inventory to avoid higher, spot-market gas commodity prices when demand strengthens. That mitigation of gas commodity price volatility by storage facilities and storage-related services confers a vital macroeconomic benefit on the nation.
The Federal Energy Regulatory Commission (FERC) seeks to promote more storage facility construction by offering storage providers the carrot of what-the-market-will-bear, market-based rates in appropriate circumstances. The important role of market-based rates in the development of new storage infrastructure and related capacity and services has been obvious for years. For example, interstate natural gas pipeline companies have declared that new gas markets are attracted and retained by the ratemaking flexibility provided by market-based storage rates. 1
FERC authorizes market-based rates both for new, green-field caverns, reservoirs, or aquifers, and for new expansions or enhancements of existing storage facilities. Besides promoting storage facility construction, FERC protects consumers against any anticompetitive or illegally discriminatory exercise of market power by storage providers in interstate commerce. FERC defines market power as the ability to maintain prices above competitive levels for a significant period of time. 2 To prevent unmitigated market power, FERC's traditional regulatory approach since 1992 has been to require storage provider applicants to include a lack-of-market-power analytical study in their market-based rate application filings at the agency. 3
In 2005, Congress amended the Natural Gas Act (NGA) to supplement FERC's traditional, lack-of-market-power study approach with a more inclusive, additional approach. 4 Under Congress's additional approach, even a storage provider unable to demonstrate that it lacks market power may receive market-based rate authorization for any storage service it proposes to provide. For the additional approach to be effective, the two approaches should team up to promote storage facility construction whether a storage provider files a lack-of-market-power study ( i.e., FERC's traditional approach) or not ( i.e., Congress's additional approach).
Congress's additional approach hasn't replaced FERC's traditional approach for NGA entities, like interstate pipelines, or for Natural Gas Policy Act (NGPA) intrastate pipelines 5 or other intrastate entities 6 providing interstate storage services. Far from it. In fact, after implementing the additional approach in 2006, FERC has used it only for four interstate pipelines. That is, the additional approach hasn't been used for any NGPA intrastate pipelines or other intrastate storage providers. Moreover, all four of those interstate pipeline cases involve expanding or enhancing existing facilities. Thus, no new, independent storage providers or projects have been authorized.
The gas storage industry has made surprisingly light use of Congress's additional approach. Applicants possibly are wary of FERC's implementation of the additional approach because the agency's implementing rule added a presumption of applicant market power that Congress didn't include in its statute.
FERC and Congress
To foster investment in new or expanded storage facilities, Section 312 of the