Author Bio:
John A. Bewick is Fortnightly's contributing editor. He formerly was secretary of environmental affairs for the Commonwealth of Massachusetts, and holds graduate degrees in nuclear science and business management.
Before retiring from his three-term Senate career last year, George Voinovich (R-Ohio) introduced legislation that, if enacted, would completely transform the way we deal with spent nuclear fuel in the United States.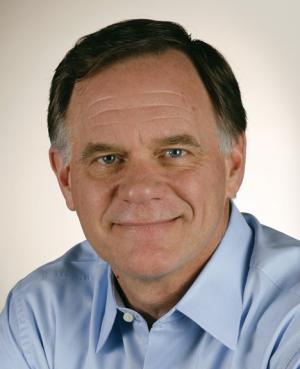 The Voinovich bill (S.3322)—and a companion bill sponsored by Rep. Fred Upton (R-Mich.), now chairman of the House Energy and Commerce Committee—would establish the United States Nuclear Fuel Management Corp., following the so-called "Fed Corp" model of the Tennessee Valley Authority.
While the Fed Corp approach has detractors, it offers a novel solution for a problem that lacks politically viable options. Until the country finds long-term answers, spent fuel will represent a growing headache for operators of existing nuclear facilities—and a serious challenge to new development on a substantial scale.
Both issues affect Constellation Energy Nuclear Group (CENG), which owns and operates three nuclear plants in New York and Maryland. Last fall Constellation withdrew from the Unistar joint venture that was working to add a new reactor at CENG's Calvert Cliffs nuclear plant. But nevertheless, the company is eager to see America's spent-fuel dilemma finally resolved, such that CENG President and CEO Henry B. (Brew) Barron testified before the DOE's Blue Ribbon Commission on America's Nuclear Future (BRC) to support the Voinovich bill and its objectives.
Fortnightly spoke with Barron recently to get his perspectives on the Voinovich bill.
Fortnightly: Do you think Voinovich's idea has support in Congress and any hope for enactment in the near future?
Barron: There is support on both the House and Senate sides. Garnering greater support is one of the challenges that the industry faces, but that is just a matter of education and informing.
It's not a normal process for Congress to take statutory requirements and obligations and spin them out into organizations that are managed like the private sector, where there's not an annual appropriations process or very stringent and structured Congressional oversight. It's different, and there are examples where I believe it has worked well. But even if you look at something like TVA, you'll find individual members of Congress that find aspects of TVA that they don't like, or there may have been a point in time when they didn't appreciate the way TVA was being managed.
I think it's something that's new enough that it will take a considerable amount of effort to educate Congress about what the intent of the bill is and how it's structured, listen to individual members' concerns, and attempt to address them. There's a lot of work ahead in helping Congress understand this is a right and proper way to address the management of the high-level waste program.
Fortnightly: Do you have a time frame in mind for this legislation? And do you think it has a better chance than, for example, climate change legislation, in terms of the ease of getting it passed?
Barron: I very much believe it can be accomplished within the next Congress.
I don't think it will have the same attributes as climate legislation, because climate legislation reaches more broadly across impacts on non-nuclear fuels, while clearly what's done here is irrelevant to jurisdictions that have no nuclear operations. It doesn't impact them and in fact may be beneficial because it would reduce the ultimate liability of the general taxpayer—if [the government's spent fuel obligation] is managed better than it has been so far.
Fortnightly: One legal snag could arise if passing this bill would trigger the Pay-Go rule in Congress, which says that if Treasury loses revenues by switching income from the NWPA fees to the new corporation, the lost income of about $700 million per year has to be offset by cost reductions in the federal budget. Do you agree creating this new corporation would trigger Pay-Go?
Barron: Whether it triggers Pay-Go is a technical, legal question that I'm not in a position to comment on. But I am willing to say these are user fees that were collected with the explicit purpose of supporting the ultimate disposal of nuclear waste. They aren't and shouldn't be considered general taxpayer revenues, so the notion that Pay-Go should apply to it is very arguable.
From a technical, legal standpoint, whether it would require some kind of exemption I'm not in a position to say. But clearly under the law these fees are not general revenues to the U.S. government. That's been upheld in court a number of times.
Fortnightly: What about the Fed Corp approach? Some people worry about corporations; they get created and then have a life of their own. Should there be some requirement for an automatic termination or extension of the corporation in the Voinovich bill, so Congress has some long-term role in monitoring its progress?
Barron: If it's a federally owned corporation, there should be no restriction on Congress requiring periodic reports on its performance. If through that process Congress collectively became dissatisfied with its performance, Congress could legislate changes to it. We want to avoid having any particular minority interest in Congress unduly or inappropriately influence the performance of the corporation. But where there's collective agreement across both chambers and the executive branch that things aren't going properly and changes are needed, then they'd fully have the Constitutional authority to make those changes.
Fortnightly: While the Voinovich bill provides for the management structure of the project, it doesn't directly address many of the difficulties in the process for selecting waste storage sites, such as the intense opposition we've seen in Nevada and Utah. Some suggest large financial incentives would motivate local communities that have the appropriate geography to compete for a project. For example, such incentives generate local support for the Waste Isolation Pilot Project (WIPP) near Carlsbad, N.M. It seems like a different siting approach is called for, different from the current one at Yucca Mountain that has failed. How would the Fed Corp approach address the siting process?
Barron: I think an entity like this, which wouldn't be an arm of the federal administration, would be better positioned to be able to show a local benefit without getting into the general notion of federal government funding and general taxpayer revenues providing financial incentives to a local community. Washington doesn't do a good job of recognizing local interests. But an entity that's structured much more like a private enterprise—even though the shareholder would be the federal government—has a better chance of aligning with and getting the cooperation from the state and local community.
Fortnightly: What I hear you saying is that if the Voinovich bill or something like it were enacted, then the Fed Corp would be tasked with siting. In a way, that would greatly simplify the work of the federal government, and could narrow the scope of issues being examined by the BRC.
Barron: That's correct. I recognize the complexity of the issues the BRC has been asked to consider, and I'd point out that there are no simple and immediate answers. The questions need ongoing deliberation, and the governance of this new corporation would assume a lot of those deliberations. The board of directors would need to make sure the interests of local communities are being taken into account, and determine the best approaches to take with complex issues such as siting, cost management and overall impact on fuel cost.
Some people might be expecting too much of the BRC, but if there's one thing they can do, they can set in motion a more sustainable governance process. The Voinovich Bill was created with a limited amount of input. To further inform it with the thoughts and wisdom of the BRC would be a good thing.–JAB