Author Bio:
John A. Bewick is Fortnightly's contributing editor. He formerly was secretary of environmental affairs for the Commonwealth of Massachusetts, and holds graduate degrees in nuclear science and business management.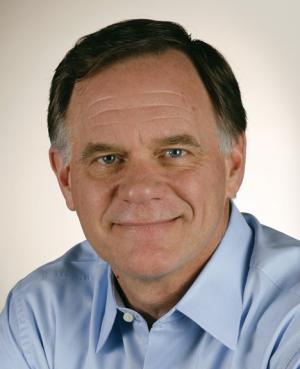 Before retiring from his three-term Senate career last year, George Voinovich (R-Ohio) introduced legislation that, if enacted, would completely transform the way we deal with spent nuclear fuel in the United States.
The Voinovich bill (S.3322)—and a companion bill sponsored by Rep. Fred Upton (R-Mich.), now chairman of the House Energy and Commerce Committee—would establish the United States Nuclear Fuel Management Corp., following the so-called "Fed Corp" model of the Tennessee Valley Authority.
While the Fed Corp approach has detractors, it offers a novel solution for a problem that lacks politically viable options. Until the country finds long-term answers, spent fuel will represent a growing headache for operators of existing nuclear facilities—and a serious challenge to new development on a substantial scale.
Both issues affect Constellation Energy Nuclear Group (CENG), which owns and operates three nuclear plants in New York and Maryland. Last fall Constellation withdrew from the Unistar joint venture that was working to add a new reactor at CENG's Calvert Cliffs nuclear plant. But nevertheless, the company is eager to see America's spent-fuel dilemma finally resolved, such that CENG President and CEO Henry B. (Brew) Barron testified before the DOE's Blue Ribbon Commission on America's Nuclear Future (BRC) to support the Voinovich bill and its objectives.
Fortnightly spoke with Barron recently to get his perspectives on the Voinovich bill.
Fortnightly: Do you think Voinovich's idea has support in Congress and any hope for enactment in the near future?
Barron: There is support on both the House and Senate sides. Garnering greater support is one of the challenges that the industry faces, but that is just a matter of education and informing.
It's not a normal process for Congress to take statutory requirements and obligations and spin them out into organizations that are managed like the private sector, where there's not an annual appropriations process or very stringent and structured Congressional oversight. It's different, and there are examples where I believe it has worked well. But even if you look at something like TVA, you'll find individual members of Congress that find aspects of TVA that they don't like, or there may have been a point in time when they didn't appreciate the way TVA was being managed.
I think it's something that's new enough that it will take a considerable amount of effort to educate Congress about what the intent of the bill is and how it's structured, listen to individual members' concerns, and attempt to address them. There's a lot of work ahead in helping Congress understand this is a right and proper way to address the management of the high-level waste program.
Fortnightly: Do you have a time frame in mind for this legislation? And do you think it has a better chance than, for example, climate change legislation, in terms of the ease of getting it passed?
Barron: I very much believe it