New Opportunities: Alliant Energy chairman and CEO William D. Harvey announced his retirement. Patricia L. Kampling will succeed Harvey as chairman, CEO, and president. Kampling joined the company in 2005 and is currently the president and COO.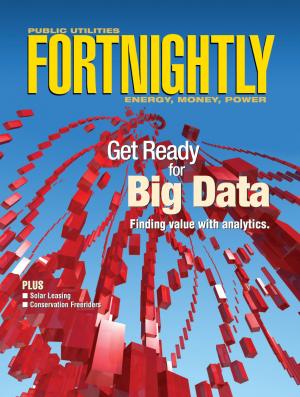 We Energies appointed Charles Matthews as senior v.p. of wholesale energy and fuels, and Joan Shafer as senior v.p. of customer services, effective immediately. Matthews was president and CEO of Jamaica Public Service Co., a subsidiary of Mirant Corp. Shafer joined the company in 1978 and has held positions in human resources, operations, and customer service.
El Paso Electric (EPE) CEO David W. Stevens resigned from his position, reportedly to pursue another opportunity. Thomas V. Shockley, EPE director and former vice chair­man of American Electric Power (AEP), will serve as interim CEO.
North Carolina Electric Membership Corp.'s board of directors named Joseph P. Brannan, currently senior v.p. of power supply and COO, to the position of CEO. Brannan will succeed Richard K. Thomas, who announced his retirement effective at the end of April 2012.
Entergy named Terry Young v.p. of nuclear communications. Young was the director of generation communications for Arizona Public Service.
Entergy also announced Robert Sloan's decision to retire as general counsel and executive v.p. He's succeeded by Marcus Brown, who was v.p. and general counsel at GE Industrial Systems.
Public Service Electric & Gas (PSEG) appointed Sheila Rostiac as president of the PSEG Foundation and director of corporate social responsibility. Rostiac was PSEG's director of client relations. PSEG also named Kathleen Fitzgerald v.p. of corporate communications, She was a global communications leader for KPMG.
Conservation Services Group named Eric Roberts v.p. of customer contact center services. Most recently, Roberts was group v.p. of North American call center operations for Affinion Group.
Navigant appointed Larry Grimm to join Navigant's energy practice as an associate director in the Austin, Texas office. He was president and CEO of the Texas Reliability Entity (Texas RE).

Boards of Directors: Wisconsin Energy elected Mary Ellen Stanek managing director and director of asset management of Robert W. Baird & Co., to its board.

We welcome submissions to People, especially those accompanied by a high-resolution color photograph. E-mail to: people@pur.com.