New Opportunities: Exelon Generation named Ron DeGregorio president of Exelon Power. Most recently he was chief integration officer working on the Exelon-Constellation merger.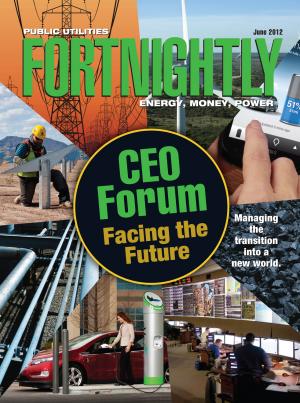 Former NSTAR president, chairman and CEO Thomas J. May was elected president and CEO of Northeast Utilities (NU) following the completion of the merger of the two companies. He succeeds Charles W. Shivery, who retired from his position and assumed a new role as the non-executive chairman of the board of NU.
FirstEnergy named Holly Kauffman v.p. of operations for its Jersey Central Power &Light (JCP&L) subsidiary. She serves as director of extra high voltage projects for FirstEnergy. The company also named Marlene Barwood assistant controller of FirstEnergy Utilities. Previously, Barwood was director of planning and analysis for the company.
Entergy elected Theodore H. Bunting Jr. as group president of utility operations. He was the company's senior v.p. and chief accounting officer, and replaced Gary Taylor, who retired. Alyson Mount, currently v.p. and corporate controller, will succeed Bunting as senior v.p. and chief accounting officer. The company also appointed Sallie Rainer, previously v.p. of federal policy, to the position of president and CEO, Entergy Texas. Rainer succeeds current Entergy Texas president and CEO Joe Domino, who will become chief integration officer for the previously announced merger of Entergy's transmission business with ITC Holdings.
Entergy also made regulatory and governmental changes at two of its utility subsidiaries. Deanna Rodriguez, current v.p. of regulatory affairs for Entergy New Orleans, will assume the new role of v.p. of regulatory and governmental affairs at Entergy Texas. Gary Huntley, currently region manager for the New Orleans electric distribution network, was named v.p. of regulatory and governmental affairs for Entergy New Orleans, replacing Rodriguez.  
Chesapeake Utilities appointed Thomas E. Mahn as director of finance. Previously, Mahn was v.p. and treasurer for Perdue Inc., a privately held food and agribusiness company.
ComEd named Marlow Colvin v.p. of governmental affairs. Previously, Colvin served as state representative for the 33rd district in the Illinois General Assembly.
Wisconsin Public Service (WPS) announced new positions within the company: Terry Jensky, v.p. of energy supply relations, was named v.p. of generation assets; Paul Spicer, v.p. of energy supply control, assumed the role of v.p. of energy supply; VernPeterson, general manager of operations and engineering, became v.p. of energy delivery; Howard Giesler, assistant v.p. of energy supply operations, moved to the position of general manager at the WPS Weston plant; and Len Rentmeester, director of generation, was named WPS Pulliam plant manager.  
Energy Future Holdings appointed new general counsels: Stacey Doré was appointed to senior v.p. and general counsel at Energy Future Holdings and Stephanie Zapata Moore to Luminant as v.p. and general counsel. Previously, Doré was general counsel at Luminant. Moore joined the Luminant legal team in 2005 from Gardere Wynne Sewell LLP.
Conservation Services Group (CSG) promoted Jack Sheehan to CFO. Sheehan joined CSG in 2009 as controller and was promoted to v.p. in 2011.
Associations: The California Public Utilities Commission (CPUC) welcomed BrigadierGeneral (CA) Jack Hagan as director of its Consumer Protection and Safety Division (CPSD). General Hagan currently serves as special agent for the Bureau of Investigation, Division of Law Enforcement, in the California Department of Justice.
The Electric Power Research Institute (EPRI) appointed Nicholas K. Akins, AEP's president and CEO, to chair the board of directors, and Kimberly S. Greene, TVA's executive v.p. and chief generation officer, as vice chair.
Board of Directors: Exelon Generation appointed Carol Peterson, Exelon Nuclear's v.p. of project and asset management, to the board of directors of Constellation Energy Nuclear Group.
We welcome submissions to People, especially those accompanied by a high-resolution color photograph. E-mail to: people@pur.com.