Deck:
Bonneville Power, wind curtailments and the bigger picture.
Author Bio:
Bruce W. Radford is publisher of Public Utilities Fortnightly.
When we last left the Bonneville Power Administration in this column, some 10 months ago, it was battling Iberdrola, NextEra, and other renewable energy players over wind power curtailments and transmission service rescheduling. BPA claimed that high-water runoff during the spring snowmelt season forced it to make the curtailments to avoid excessive spillway discharges—the kind that would produce unacceptable levels of total dissolved gas and threaten Columbia River fish populations with potentially fatal gas bubble trauma.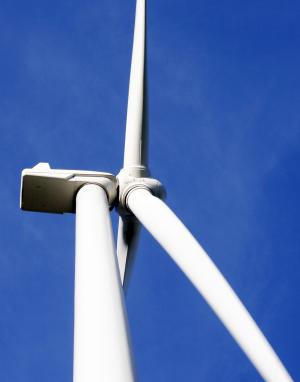 Forcing wind off the grid left the nation's largest federal power marketing agency free to serve the disenfranchised load with available low-cost hydropower from its own New Deal-era federal dam projects. That gave Bonneville the option to re-route water through its power-generating turbines, avoiding the excessive "spill" that might violate environmental laws or compromise BPA's role under federal statutes as chief steward of the Columbia River's agricultural and wildlife resources. (See, Bonneville's Balancing Act, Sept. 2011.)
Since then, however, much has happened.
First, the Federal Energy Regulatory Commission late last year ruled against Bonneville, finding that the curtailed wind farms were "similarly situated" to BPA's Columbia River dams and thus were denied access to the grid in a manner "comparable" to the access BPA granted to its own hydro facilities. FERC ordered Bonneville to file tariff revisions to correct the problem, justifying that step by reference to Federal Power Act sec. 211A, enacted by Congress in the 2005 EPAct law, which allows the commission to require comparable rates and service terms for grid service provided by an "unregulated transmitting utility."
At the same time, however, in a curious twist, the commission told Bonneville also to "reconcile" its transmission tariff with its various organic statutes, though FERC said it was "making no determinations" as to whether BPA's wind curtailments might be permitted or prohibited under its various congressional mandates. (Dkt. EL-11-44, Dec. 7, 2011, 137 FERC ¶61,185.)
Second, this past March, Bonneville answered FERC by proposing a new remedy—the oversupply management protocol—that would allow it simply to continue to curtail wind energy production unilaterally during spring-runoff emergencies, but only upon paying compensation to those wind producers for their loss of federal production tax credits and revenues earned from renewable energy certificates. Under the new least-cost "displacement" regime, BPA would first curtail those wind plants needing the least amount of compensation to be made whole. (See, Compliance Filing of BPA, FERC Dkt. EL11-44, filed Mar. 6, 2012.)
Third, a few weeks later, BPA drew up a revised open access transmission tariff (OATT) and asked FERC to approve it, but only as a voluntary "reciprocity" OATT, designed under FERC Order 888 as a safe-harbor, "lite" tariff for public power entities largely exempt from FERC oversight. That was exactly what the aggrieved wind owners didn't want to see, as Bonneville for years has maintained a voluntary reciprocity tariff with FERC, only to let it lapse intentionally as noncompliant. (See, Petition for Declaratory Order, FERC Dkt. NJ12-7, filed Mar. 29, 2012.)
Still to come is BP-14, Bonneville's planned new rate case for fiscal year 2014 and beyond, which BPA says will commence in late 2012. That case will develop and define a formula to allocate and recover the costs that Bonneville will incur in paying off wind project owners for the right to take them off the system. Until then, no one will know for sure who the real winners and losers might be in future years under Bonneville's curtailment plan.
Up until now, industry reaction to Bonneville's gambit has been overwhelmingly disapproving. Criticism has run so high, in fact, that when Bonneville filed its formal answer to the many protests on April 23, it chose to begin modestly, with a plea for indulgence:
"One would think," wrote BPA, that "an overabundance of low-variable-cost, carbon-free electricity would be an easy problem to solve."
Not Worth the Effort
FERC made the problem no easier by handing down a decision filled with ambiguity.
Whether accidental or by design, the commission's December 2011 ruling did a poor job of telling Bonneville exactly how to fix its tariff, a point seized with relish by the NRECA, the National Rural Electric Co-op Association. NRECA defended BPA's choice on March 29 to submit to FERC only a voluntary, safe-harbor reciprocity tariff, and to ask for a ruling declaring the tariff sufficient to comply with FERC's comparable service mandate.
In one paragraph, FERC told BPA to file "a revised OATT." In another, it asked only for "revisions," and declined to specify "precise terms or conditions." And in footnote 101 FERC drew a distinction between how it would go about reviewing a tariff filed in the "safe harbor context," versus a tariff filed under FPA sec. 211A.
These sausage-making distinctions are crucial. According to the wind power complainants, they dictate whether FERC going forward may act directly and independently to cure PMAs such as Bonneville of allegedly discriminatory grid practices that don't comport with FERC's pro forma OATT, or whether FERC must wait until the PMA itself seeks reciprocal service from third-party transmission owners, as would be the case under a voluntary safe-harbor tariff.
The wind industry complainants warn that under Bonneville's choice to submit only a safe harbor tariff, a wind owner could never challenge a PMA-ordered curtailment unless the wind owner already has itself denied grid service to the PMA—a decidedly unlikely circumstance:
"IPPs that do not own transmission facilities cannot deny Bonneville transmission service for failure to satisfy reciprocity.
"All the commission can do," they add, "is to withdraw reciprocity status." (See, Protest of Complainants, pp.24-25, filed March 27, 2012; Supplemental protest, pp.6-7 filed April 30, 2012.)
And the complainants see little comfort in that, as Bonneville stopped updating its voluntary reciprocity OATT after FERC issued Order 890 in 2007, leading FERC to rule in 2009 that BPA's nonconforming OATT no longer qualified for safe harbor status. (Dkt. Nos. NJ09-1, NJ07-8, July 15, 2009, 128 FERC ¶61,057.)
The issue came to a head early last year when Bonneville opened a dialogue with stakeholders on the relative merits of open access transmission. That dialogue yielded a policy position paper, in which Bonneville said it had gone through an "extensive internal process" to identify a number of admitted inconsistencies with the FERC OATT, leading it to question "whether it is worth the effort and expense to comply with the tariff." (See, "Conferring with Customers on BPA's Transmission Tariff and Reciprocity Status from FERC," Feb. 2011, p.3.)
That missive gave FERC reason to confirm its denial of safe harbor status for Bonneville in a rehearing order issued in April 2011. Since then, according to the complainants, Bonneville has been attempting to revise its open access rules not through amendments to a filed OATT, but via various informal business practices. An example is BPA's dispatch standing order (DSO) 216, which sanctions curtailment of wind generation when 100 percent of imbalance reserves are deployed.
The complainants add:
"If the commission … accepts Bonneville's view … [it] can discard any hope that its open access reforms will have any effect in the Northwest.
"Worse yet, this will leave FPA sec. 211A a dead letter in all regions …
"Bonneville has been clear that it does not consider the loss of reciprocity to be significant, and based on Bonneville's past behavior [we] have no reason to believe that reciprocity status, if granted, would be maintained."
Runaway Costs
Most industry stakeholders seem largely to favor a market solution to resolve Bonneville's stream-flow management problem, with resources somehow bidding on the right to be dispatched—including not only the aggrieved wind projects, but also non-federal thermal units and BPA's huge federal dam projects. That likely would mean that prices at Mid-Columbia and other market-making hubs would turn negative, forcing Bonneville in effect to pay for the privilege of curtailing wind generation and displacing the output with its own surplus hydropower. Bonneville, however, has opposed this idea virtually from day 1, fearing "runaway costs" that would undermine its congressional charge to operate as a self-sustaining business.
This fear underpins BPA's decision to set up a least-cost "displacement cost curve," whereby all non-federal regional resources, including both wind and thermal plants, would file cost data specifying what payment they must receive to compensate them adequately for a forced curtailment imposed during periods of high runoff that make it difficult for Bonneville to manage its myriad number of obligations.
Wind units would be paid for lost PTCs and REC revenue, plus lost contract sales revenue for contracts executed before March 6, 2012. Bonneville would assign a zero displacement cost to thermal units, but allow them to satisfy minimum run and ramping requirements. With curtailments of non-federal resources occurring in least-cost sequence, BPA would displace thermal units first, before forcing wind power off the system so as to create unserved load as a market for its surplus hydropower—the energy that BPA must generate via turbines so as to bleed down reservoir levels without endangering fish with excessive spill.
In this way, Bonneville puts a ceiling on the cost it must pay to curtail wind, as it explained when it outlined for FERC the details of its proposed OMP regime:
"Limiting compensation to the costs pre-established under the cost curve alleviates the concerns ... regarding runaway cost exposure …
"If [we] did not adopt an oversupply protocol, generators that now displace voluntarily might refuse to do so, waiting until the price turned negative. In such case it would be difficult to predict how negative the price might go." (See, BPA Compliance Filing, pp. 26-27, FERC Dkt. EL11-44, filed March 6, 2012.)
Industry opponents have seen right away, however, that these displacement cost payments are nothing but another form of negative price, but one that differs from an authentic negative market price in one key respect:
The negative price specified under Bonneville's OMP displacement cost curve will be reached not by clearing competitive offers in a region-wide auction, but rather, by calculating the a specific price (cost) of curtailment separately for each individual wind resource, according to that unit's individual profile of incremental cost.
In other words, Bonneville in effect is soliciting cost-based decremental bids from wind energy producers—to be expressed only in terms of lost PTCs and REC revenues—and then is clearing them on the now-discredited "pay as bid" model. In other words, Bonneville will pay each wind plant bidder differently, according to its own situation.
The Turlock Irrigation District highlighted this key point in written comments addressing Bonneville's proposal:
"Bonneville is attempting to set up a process where costs are determined on a narrow view of what can be factored into the price offered for altering one's generation dispatch."
Turlock faulted Bonneville's approach as inconsistent with market structures now employed widely throughout the country, which typically feature "a clearing price established for participants so that all are paid the same amount." Turlock then cleverly compared Bonneville's proposed cost-curve structure for allocating wind output against the very different profit expectations that prevail when Bonneville sends its zero-cost surplus hydropower south each summer, as it has done for decades, to sell in California at the going market price:
"Bonneville and others in the Northwest have no problem selling at prices [in California] that are unconstrained by the seller's incremental cost of producing the energy sold.
"Bonneville makes no sound argument as to why such a market-clearing price approach should not be appropriate when it is seeking a sink for its energy." (Comments, pp. 10-11, filed Mar. 27, 2010.)
Others also see market distortions arising from Bonneville's refusal to incorporate honest-to-goodness negative market pricing in its wind power dispatch algorithm.
Powerex, the wholly owned export trade and marketing subsidiary of BC Hydro, argues that negative pricing isn't "inherently dysfunctional or problematic."
As Powerex points out, the California ISO has proposed lowering its bid floor from the current level of negative $30/MWh to minus $150/MWh, and then, absent any observed and unanticipated adverse impacts, possibly even further, to negative $300/MWh. (See, Comments, pp.10-13, filed March 27, 3012, citing California ISO Draft Final Proposal, Renewable Integration: Market and Product Review, Phase 1, Nov. 4, 2011.)
In its recommendation, the ISO states:
"There are … resources that simply cannot reduce output economically given the current energy bid floor. In particular, the current bid floor level of -$30/MWh is not sufficient to compensate reductions in energy output from VERs (variable energy resources, such as intermittent wind) who receive additional revenues outside the ISO markets [such as from PTCs and RECs] … and does not allow these resources to bid economically in many cases."
Powerex warns further that asymmetrical negative pricing poses a particular danger, as when seams form between separate adjacent regions with and without negative pricing:
"If BPA establishes a $0/MWh price floor and the CAISO allows negative prices in its markets, there are likely to be hours when California-sourced energy will flow northbound into BPA's balancing area when California energy prices are lower than zero. This will exacerbate oversupply problems … at times when BPA is attempting to find loads with which to sink its own surplus energy.
"BPA has not addressed how it will respond… [W]ill BPA attempt to block transactions to loads within its balancing area if those loads choose to purchase negatively priced energy from suppliers outside BPA's area?"
From Bonneville's perspective, negative prices pose no problem for the federal hydropower it sells to its native public power "preference" customers in the Pacific Northwest at tariffed rates. Rather, it's the revenue that BPA earns on surplus hydropower sold at prevailing market rates outside its balancing area—the output and sales that Bonneville protects when it curtails wind—that remain at risk.
That's why the wind industry complainants describe Bonneville's wind curtailments as being "about money, not fish."
Turlock's comments echo that point:
"In reality there is a market price for energy that is negative and BPA does not want to receive that price."
Swings and Roundabouts
What most have seen as a negative price, others portray as a subsidy—a subsidy that Bonneville now proposes to pay to the wind industry, and that some say exceeds Bonneville's statutory authority.
Back in 2010, the U.S. Court of Appeals for the 9th Circuit held that Bonneville's decision to extend a $30 million gift to Alcoa violated Bonneville's charge to remain self-sustaining and operate on sound business principles, despite Bonneville's argument that the gift was justified to preserve jobs and keep Alcoa afloat as one of Bonneville's lucrative direct service industrial customers. (Pacific NW Gen. Co-op. v. BPA, 596 F.3d 1065.)
And in written comments filed with FERC, the Western Public Agencies Group—a collection of small municipals and public utility districts in Washington State—argues that PNGC likewise proves that Bonneville has no license to pay lost opportunity costs, including PTCs and REC revenues, to wind power producers curtailed to allow Bonneville to meet carry out its environmental responsibilities.
As the group argues, "These unbounded voluntary payments are of the same nature as past subsidies that Bonneville has attempted to favor upon other customer groups …
"Bonneville is simply giving money away."
By contrast, Turlock sees a situation that's perfect for forward contracting.
Rather than enforce the curtailment queue, Turlock argues that Bonneville "would be much better served" seeking long-term forward deals—to negotiate in advance with wind producers on a price they would accept to ramp down to enable Bonneville to sell its surplus hydro.
Nuclear and other baseload plants sometimes sell at a loss during off peak hours to maintain minimum loading. In a similar vein, Turlock advises Bonneville to sell forward "to ensure it can operate its hydro facilities within their environmentally imposed limits."
Bonneville can shoulder these costs, writes Turlock, because both it and its customers realize "tremendous value" from hydro generation at other times of the year:
"What Bonneville loses on the swings, it gains on the roundabouts."
The M-S-R Public Power Agency agrees that Bonneville loses by insisting on playing in a purely physical world, without taking advantage of financial and virtual techniques for commodity trading.
According to M-S-R (Modesto, Santa Clara, Redding), Bonneville often remains saddled with excess federal hydro to sell "in part because it limits its forward contracts to sell energy to generation levels that it is nearly certain it will be able to meet based on historical water flows." (Comments, pp. 9-11, filed March 27, 2012.)
While Bonneville defends forced curtailments because wind plants are stubborn and so don't respond to Bonneville's entreaties to shut down in exchange for free hydro power, M-S-R argues simply that Bonneville hasn't made the right offer:
"BPA Power is no longer competing for load only with thermal generators that have fuel costs when they run. Now BPA also has to compete against wind generation that has no fuel cost."
Can Bonneville and the PMAs be dragged into the 21st century?
On March 16, President Obama's Energy Secretary Steven Chu announced he would soon be directing new strategic and capital improvement plans for all four federal PMAs to push them deeper into renewables, energy efficiency, cyber security, and electric vehicles, along with intra-hour scheduling and centralized dispatch—all in recognition of what Chu called "the changing nature of the electric sector."
Notably, Chu also endorsed the PUC EIM project, a campaign driven by utility commissioners in western states to introduce a competitive, bid-based energy imbalance market in areas of the Western Electricity Coordinating Council that fall outside the Cal-ISO's market area—a regime modeled after the EIM already in force in the Southwest Power Pool, and now under consideration for adoption by the Western Area Power Administration.
Chu's announcement struck a chord in Congress, but perhaps hit a wrong note.
More than 150 House and Senate Republicans and Democrats joined in a bipartisan letter, sent to Secretary Chu on June 5, describing public power stakeholders and local officials as "troubled" by what they saw as an expansion of the historical role of the PMAs, "beyond their current statutory authority."