Deck:
Bonneville Power, wind curtailments and the bigger picture.
Author Bio:
Bruce W. Radford is publisher of Public Utilities Fortnightly .
Bonneville Power, wind curtailments and the bigger picture.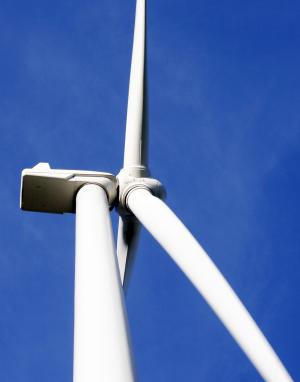 When we last left the Bonneville Power Administration in this column, some 10 months ago, it was battling Iberdrola, NextEra, and other renewable energy players over wind power curtailments and transmission service rescheduling. BPA claimed that high-water runoff during the spring snowmelt season forced it to make the curtailments to avoid excessive spillway discharges—the kind that would produce unacceptable levels of total dissolved gas and threaten Columbia River fish populations with potentially fatal gas bubble trauma.
Forcing wind off the grid left the nation's largest federal power marketing agency free to serve the disenfranchised load with available low-cost hydropower from its own New Deal-era federal dam projects. That gave Bonneville the option to re-route water through its power-generating turbines, avoiding the excessive "spill" that might violate environmental laws or compromise BPA's role under federal statutes as chief steward of the Columbia River's agricultural and wildlife resources. (See, Bonneville's Balancing Act , Sept. 2011.)
Since then, however, much has happened.
First, the Federal Energy Regulatory Commission late last year ruled against Bonneville, finding that the curtailed wind farms were "similarly situated" to BPA's Columbia River dams and thus were denied access to the grid in a manner "comparable" to the access BPA granted to its own hydro facilities. FERC ordered Bonneville to file tariff revisions to correct the problem, justifying that step by reference to Federal Power Act sec. 211A, enacted by Congress in the 2005 EPAct law, which allows the commission to require comparable rates and service terms for grid service provided by an "unregulated transmitting utility."
At the same time, however, in a curious twist, the commission told Bonneville also to "reconcile" its transmission tariff with its various organic statutes, though FERC said it was "making no determinations" as to whether BPA's wind curtailments might be permitted or prohibited under its various congressional mandates. (Dkt. EL-11-44, Dec. 7, 2011, 137 FERC ¶61,185.)
Second, this past March, Bonneville answered FERC by proposing a new remedy—the oversupply management protocol—that would allow it simply to continue to curtail wind energy production unilaterally during spring-runoff emergencies, but only upon paying compensation to those wind producers for their loss of federal production tax credits and revenues earned from renewable energy certificates. Under the new least-cost "displacement" regime, BPA would first curtail those wind plants needing the least amount of compensation to be made whole. (See, Compliance Filing of BPA, FERC Dkt. EL11-44, filed Mar. 6, 2012.)
Third, a few weeks later, BPA drew up a revised open access transmission tariff (OATT) and asked FERC to approve it, but only as a voluntary "reciprocity" OATT, designed under FERC Order 888 as a safe-harbor, "lite" tariff for public power entities largely exempt from FERC oversight. That was exactly what the aggrieved wind owners didn't want to see, as Bonneville for years has maintained a voluntary reciprocity tariff with FERC, only to let it lapse intentionally as noncompliant. (See, Petition for Declaratory Order, FERC Dkt. NJ12-7, filed Mar.