Deck:
IT systems ease the pain of power plant restarts.
Author Bio:
Scott M. Gawlicki is Fortnightly's contributing editor based in Hartford, Conn.
Ensuring that power plant outages go smoothly has always been critical to the financial health of any power plant or electric utility. But in light of the current business environment, the financial stakes have never been higher.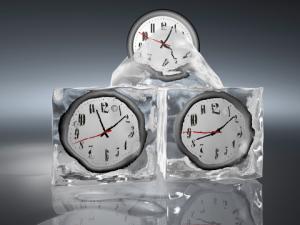 The reasons are many. New environmental regulations are forcing utilities—many with generating assets in different parts of the country—to decide whether to retrofit aging coal-fired plants or simply retire them. At the same time, low natural gas prices have utilities running more gas turbine plants for baseload duty.
Keeping nuclear refueling outages on-track has become more urgent as well, because sustained outages can lead to supply shortages and even blackouts. This is best illustrated by the current electric power supply concerns in Southern California due to the outage at Southern California Edison's San Onofre Nuclear Generating Station (SONGS).
In any case, the close working relationship utilities have always had with their outage services vendors has become, by sheer necessity, even closer.
"Outage planning has become anything but routine," says Charles Athanasia, vice president of thermal services at Alstom. "There's incredible economic pressure on power generation facilities. In general, demand for electricity is down, environmental regulations are in a state of flux, and natural gas prices are low."
Generators need to define their mission critical assets, and in a volatile market that's always a moving target. "We're seeing more partnering because customers want us to help them determine the most efficient and cost-effective ways to deploy their assets."
In fact, the outage paradigm appears to have changed. While vendors still play a key role in determining outage scope, they're also being asked to help utilities determine outage timing. And seemingly every outage participant, from design engineering and construction services to craft labor, has become an integral part of the planning process.
"It's crucial for us to be tied closely to our customers prior to an outage because planning is just as important as conducting the outage itself," says Jim Vono, field services general manager at GE Energy. "The planning typically begins 18 months prior to the actual event, which helps greatly in terms of evaluating customer needs and optimizing what amounts to a collaborative outage plan."
Planning for a Fleet
The utility fleet is ranked in a tiered or hierarchal way, says Harry Sauer, senior vice president of the U.S. power sector at WorleyParsons. In today's environment, a coal-fired plant that was once near the top of the dispatch queue might have moved down to cycling duty due to gas prices or environmental concerns. Depending on the plant location, Sauer says a utility can spend $2 million on one coal-fired unit while spending only $200,000 on a sister unit that's on the bubble for decommissioning.
"Is there a greater focus or emphasis on outage planning? Yes, but it depends on where the plant is located," Sauer says. "The dispatch situation in California or the Northeast is different from other parts of the country. It also depends on the load, reserves, and the type of plant."
An outage typically begins, Vono says, with a meeting of the minds to outline the project's timing and scope. "We bring the customer, our field teams and the craft labor together to develop a strategy on how best to manage the outage," he says. "We apply best practices and lessons learned from past outages and develop a plan specific to that site."
At this point, customers often want and need recommendations. Athanasia points to a customer with two identical combined-cycle natural gas-turbine power plants, one in Texas, the other in the Northeast. The Texas plant is used exclusively for cycling duty, while the other operates in a baseload—spinning reserve—mode. Both have identical configurations and both are owned by the same electric utility. Yet due to the way the units are dispatched, each is on a different outage timetable and each will have different technical requirements once it's shut down for maintenance.
"Most utilities are like this—they have multiple generating assets and they operate them differently," Athanasia explains. "They may ask us, 'Normally we run this gas turbine for 24,000 hours; are there hardware options that could extend it to 32,000? How might that affect our O&M costs versus the revenue the unit will generate?'" Customers also ask about cycling flexibility or O&M savings—upgrades to increase the plant's value. "It's become a much more customized approach. It's no longer a routine 'change the oil and give it the once over,'" Athanasia says.
Once the scope is addressed, the more traditional outage service processes begin. The goal, especially these days, is to keep the outage well within its allotted time-frame. How that's done varies by vendor and—most notably—the type of project. The two biggest market areas are environmental retrofits and nuclear refueling and uprates.
Clean Air Retrofits
Many utilities already have invested billions of dollars in environmental equipment, partly in anticipation of EPA regulations. This spending is expected to continue—and increase into the $10s of billions during the next three to five years. Much of that capital will be invested in air emissions control equipment to comply with the U.S. Environmental Protection Agency's (EPA) Mercury and Air Toxics Standards, or MATS, which aim to reduce emissions of mercury, acid gases, and other air pollutants.
Such retrofits can be especially dicey because in many instances there's little if any physical space available to install the equipment. Pre-outage planning is required to orchestrate the delivery of cranes, ductwork, scaffolding and other equipment, and space limitations can affect engineering and design. More ductwork, for example, might require greater throughput supplied by a larger fan design, says Wane Goss, a project manager with Babcock and Wilcox (B&W) power generation group. "Today, it's more important than ever that design engineering and construction work closely, especially when it comes to back-end retrofits. Otherwise you could end up increasing the outage time and, possibly, equipment costs."
In certain instances pre-outage planning, combined with pre-outage equipment testing, can pay dividends. A number of utilities have employed plant simulator software during DCS migration projects to validate new control systems for startup and train plant personnel.
In one example, Intermountain Power used an Invensys simulator to support DCS migrations at its 1,300-MW coal-fired plant near Delta, Utah.
The outage included a four-week window in which to install and validate the new DCS and then re-start the plant. Management opted for DCS simulator testing because even minor control system errors could delay unit start-up and subsequently the plant's return to service. In extreme cases, control system errors could cause catastrophic equipment damage.
Operator error was a concern as well, especially since Intermountain opted to remove the entire control panel and install a new CRT-based DCS—all of which presented a potential challenge to operators accustomed to the look and feel of the old system. With potential lost generation revenues in excess of $1 million per day, management decided that avoiding a day or two of unplanned outage time would more than justify the cost of the simulator, controller validation, and operator training. The plant continues to use the simulator for new operator training and to test proposed control system changes before they're actually implemented at the plant.
Invensys reports similar results at the 720-MW Keadby gas-fired combined-cycle plant at Scunthorpe, North Lincolnshire in the UK. DCS software integration issues were uncovered and resolved before the system was accepted for installation—smoothing the installation process.
Nuclear Restart
Of course, when it comes to outage management, the nuclear power industry essentially wrote the book. In the last 30 years the industry has cut standard outage times by nearly 50 percent. But with most plants now well over 30 years of age, staying within the planned outage timeline isn't always easy.
"From the industry's perspective the shorter the outage, the better," says George Beam, vice president of installed base at Areva NP. "In the 1980s and '90s, [utility plant] outages were typically 50 to 60 days. Then in the late 1990s some plants were sold and operated in deregulated markets, and the perspective on outages began to change. Now everybody's shooting for 25 days. For some refueling outages, it's 18 to 20 days." At older plants, outages can go up to 45 days, he says.
Competition among generators drove outage times downward, and the same forces are still at work in wholesale markets.
"The sooner a plant is back on-line, the sooner it's selling 100 percent power, 24/7," Beam says. "And that's key because in today's markets, 100 percent isn't as profitable as it once was. Due to low natural gas prices, these plants are no longer the geese that lay the golden eggs. It's not just the coal plants—natural gas prices are impacting nuclear units too."
In addition to the timetable, Beam says nuclear customers especially are concerned with outage productivity—who can do the most work in the shortest amount of time, while also limiting worker radiation exposure. That, in turn, has spurred new automation processes and technology developments. To reduce exposures, Areva employs an application robot that can perform a variety of outage tasks. Video equipment allows the robot to inspect the reactor vessel; or the robot is used to perform eddy current testing.
"There's also been a lot of innovation to improve inspection quality and reliability and reduce personnel exposure further," he says. "When inspecting tubes in a steam generator, we used to employ three differently designed probes to collect different types of data. Now we have a single probe that collects all the data." In the 1980s it took 12 days to do a reactor vessel's 10-year inspection. Using today's technology, the same inspection can be completed in just over three days.
Pre-outage preparation is the name of the game, especially when it comes limiting the duration of a nuclear plant's refueling outage. It's no surprise, then, that information technology is playing an ever-greater role here too.
Last fall, Ameren Missouri's 1,190-MW Callaway Energy Center completed its 18th nuclear refueling. And since Callaway refueling outages occur every 18 months, preparations are already well underway for number 19. To streamline refueling outages and other maintenance activities, Callaway uses software supplied by Bentley Systems that aims to improve workforce productivity and save money by providing faster access to records.
Workers at the Callaway plant, which started using the program in 2002, have electronic access to millions of electronic documents containing legacy data from some 240,000 plant components, ranging from valves, piping, and electrical conduit to the design settings for all instrumentation and controls. The information was originally migrated from 13 legacy data sources.
In a typical outage there will be some 7,500 tasks, outlined in roughly 3,000 work packages, explains Scott Clardy of the Callaway plant's configuration management group. As such, the system plays a key role in both outage planning and execution—by streamlining work processes and providing access to data history for plant components. It also will provide a view into whether and how the proposed change will affect components downstream.
"We can examine I&C set points, review as-found and as-left conditions from the last inspection, or calibration requirements," Clardy says. "We can pull up a component and see all the interrelationships, or we can check the design basis documentation. Everything is accessible from the [Bentley] system, from who worked on it last, what they did, and the approvals that were secured before the work was done."
Upon completion of the outage, the system provides a record of all corrective actions and design modifications in a centralized database.
"We call it the single source of truth," says Janice Hoerber, the plant's IT supervisor. "We can link to our on-site historical records from the 1970s, including reactor and plant construction data, and our older records, like our microfilm records, as well. In the future we intend to access it on mobile devices. But we're not there yet."