Generation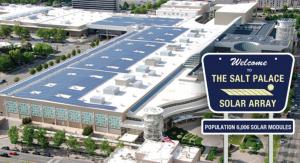 Bella Energy installed a 1.65-MW solar array atop the Calvin L. Rampton Salt Palace convention center in Salt Lake City, Utah. Covering 3.85 acres of rooftop, the project is the largest solar photovoltaic (PV) system on Rocky Mountain Power's grid. Bella Energy says it's also the largest solar array in the state of Utah. The 6,006 solar modules will supply approximately 17 percent of the Salt Palace's annual electrical usage. Project development began in 2010. Construction started in December of 2011 and took about six months to complete.
Solarize Madison selected Arista Power as one of two contractors for Madison County, New York's Solarize Madison program to install at least 30 PV systems in the county. The contract is expected to be worth approximately $400,000 in revenue to Arista Power in 2012. The Solarize Madison project receives funding via a grant by the Central New York Regional Planning and Development Board for Climate Change Innovation Program (C2IP). The Madison County Planning Department is offering 15 $2,000 grants to support installing direct-own PV systems.
Lincoln Renewable Energy (LRE) dedicated its 12.5-MW NJ Oak solar project, comprised of 53,000 PV panels on a 100-acre site. LRE says it's the largest non-utility-owned solar project east of the Mississippi. At the ceremony, LRE also announced it formed a 50-50 joint venture development partnership with Samsung C&T named Monument Power. LRE contributed its most advanced solar PV project-development sites to the partnership.
Siemens Energy received its first North American order to supply a SGT-750 industrial gas turbine for a 36-MW cogeneration facility in Altamira, Tamaulipas, Mexico. The purchaser is a subsidiary of textile manufacturer Grupo Kaltex. When commercially operational in October 2013, the plant is expected to supply 100 percent of Kaltex's onsite steam needs, and about 40 percent of the power needs for all its facilities in Mexico. Siemens' scope of supply includes supply, installation, and commissioning of the gas turbine, together with the electrical generator, heat recovery steam generator, and auxiliary systems.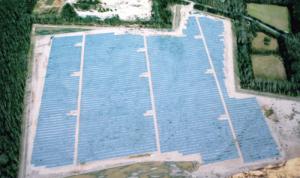 Burns & McDonnell and Zachry Industrial awarded a contract to supply an air-cooled condenser to SPX Corp., for a 1,300-MW gas-fired combined-cycle power plant being built for Dominion Virginia Power in Warren County, Va. The contract calls for SPX to supply one of the biggest air-cooled condensers in the world, for one of the largest combined-cycle power plants ever installed in the Americas. The Warren County Power Station is to be built on a 39-acre site near Front Royal. The SPX air-cooled condenser is scheduled to be installed in the plant during 2013, and the facility is expected to be operational by December 2014.
Westinghouse Electric and the Missouri Electric Alliance, led by Ameren Missouri, formed a utility participation group called the NexStart SMR Alliance, with the goal of deploying the Westinghouse small modular reactor (SMR). The alliance is a consortium of current and prospective nuclear plant owners and operators, and includes cooperative, municipal and investor-owned power companies. Initial membership includes, among others, Ameren Missouri, Exelon Generation, Dominion Virginia Power, FirstEnergy Generation, Tampa Electric, Empire District Electric, and Kansas City Power & Light. The alliance expects to support Westinghouse in its application to secure Department of Energy (DOE) investment funds for SMR projects with the potential to be licensed by the NRC and achieve commercial operation by 2022. One such project is a proposed SMR at Ameren's Callaway Energy Center in central Missouri.
Xcel Energy awarded Outland Energy Services a contract to provide operations and maintenance services at three Xcel Energy wind farms totaling 328 MW until 2017. In Minnesota, Outland will provide services for the 201-MW Nobles wind farm in Nobles County, and the 100.5-MW Grand Meadow wind farm in Mower County. Both sites use GE 1.5-MW turbines. In Colorado, Outland will provide O&M for the 26.5-MW Ponnequin site, which uses both Vestas 660-kW and NEG-Micon 750-kW turbines. 
RMT and First Wind on May 1, 2012, began major construction at the Palouse Wind project in northern Whitman County, Wash. RMT is serving as general contractor on the site, providing engineering, procurement, and construction of the civil and electrical infrastructure, including installing 58 Vestas 1.8-MW wind turbines. The civil infrastructure includes roads, crane paths and pads, and turbine foundations. The electrical infrastructure includes a 34.5-kV electrical collection system, transmission line, and substation. RMT also is responsible for tower erection, construction of an operations and maintenance building, and storm water management. RMT began civil construction at Palouse Wind in October 2011, and turbine erection will commence this summer, with startup before the end of 2012.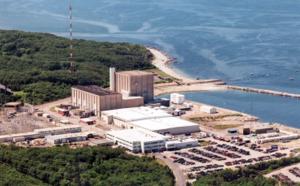 Energetx Composites began building 150-foot-long wind turbine blades under its first major contract with a turbine supplier. Under the new contract, Energetx will supply the firm with turbine blades for the next 2.5 years. The blades will be sent Boston to be tested and certified before they're installed on wind turbines.
Heliae, an Arizona-based algae technology company, broke ground on a commercial project to demonstrate the scalability and economics of its algae production process. Located on 20 acres adjacent to the company's headquarters in Gilbert, Ariz., the facility will take about 18 months to build. Large-scale algae production is intended to supply feedstock for companies in various industries, including energy, agriculture, chemicals, etc. Salim Group, an agri-food conglomerate based in Indonesia, in early May invested $15 million in Heliae to support the company's expansion.
The Nuclear Regulatory Commission (NRC) decided to renew the operating license for Entergy's Pilgrim nuclear power station in Plymouth, Mass. The NRC determined that no safety or environmental issue at the plant precludes a 20-year license renewal. Entergy filed Pilgrim's license renewal application on Jan. 25, 2006, making it the longest license review on record. The plant's original 40-year license was scheduled to expire on July 8, 2012. Pilgrim's renewed license enables the plant to operate until 2032. The 688-MW plant generates enough electricity to meet nearly 10 percent of the power demand in Massachusetts. 
Research on more than 4 million absorbent minerals showed that new materials could help electricity producers reduce as much as 30 percent of the parasitic energy costs associated with removing carbon dioxide from power plant emissions. The research by scientists at Rice University, the University of Californiaat Berkeley, Lawrence Berkeley National Laboratory (LBNL), and the Electric Power Research Institute (EPRI) was published in the journal Nature Materials. The study showed that commonly used industrial minerals called zeolites could significantly improve the energy efficiency of carbon capture technology.
Energy Services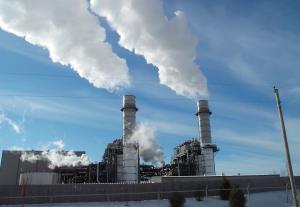 The San Francisco Public Utilities Commission (SFPUC) selected EnerNOC as the commissioning authority in a seven-year contract. Through a master services agreement, which lasts through March 1, 2018, EnerNOC will work closely with building construction stakeholders to ensure the City of San Francisco's new buildings operate efficiently. The first project under this agreement is San Francisco's new Public Safety Building, a 300,000 square-foot LEED Gold facility set to open in 2014. As commissioning authority, EnerNOC will provide documented confirmation that building systems function according to specifications to satisfy the owner's operational needs. This typically includes HVAC, building controls, water systems, lighting controls, and renewable energy sources. In some cases work will extend to building envelopes, wastewater, security, electrical distribution, emergency generators, AV, and telecom systems.
Entergy Arkansas selected Comverge to implement a pay-for-performance, demand response (DR) program. Comverge will provide 15 MW of DR capacity to Entergy Arkansas. Comverge's contract includes customer acquisition, program management and event control, measurement, analysis, and optimization. The program will help Entergy Arkansas meet efficiency and demand management targets mandated by the Arkansas Public Service Commission.
Enterprise Software
Hydro-Quebec and OPAL-RT Technologies entered a strategic collaboration to commercialize Hypersim, a real-time digital simulation platform developed by Hydro-Quebec's research institute, IREQ, and designed to improve power system performance and reliability. The simulator includes a graphical interface that enables the user to create customized models; a data acquisition and processing system to view and analyze simulation results; and a test-sequence programming function.
Transactions
Alliant Energy subsidiary Wisconsin Power & Light (WPL) exercised its option to purchase the Riverside Energy Center from Calpine for about $392 million. The 600-MW gas-fired combined-cycle facility in Beloit, Wisc., began operation in 2004. WPL currently has a 500-MW purchase power agreement with the Riverside plant. The Public Service Commission of Wisconsin approved the purchase in April. Subject to federal approvals, the transaction is expected to close by year's end.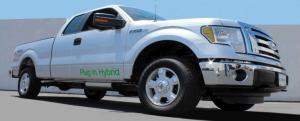 Western Wind Energy executed a term sheet with Champlin/GEI Wind Holdings to acquire a 4,000-MW wind energy development portfolio, with projects in California, Hawaii, Utah, and other markets with strong renewable portfolio standards and pricing. Western Wind agreed to pay $20 million in stock to acquire the portfolio.
ABB completed its acquisition of Thomas & Betts. The acquisition expands ABB's low-voltage products division in terms of geography and product lines. In North America, the combination will double ABB's addressable market to about $24 billion, through Thomas & Betts' network of 6,000 distributors and wholesalers. In Europe and Asia, distribution capabilities and coverage will be expanded through ABB's channels. 
SolarBridge Technologies, which provides micro-inverter systems for solar modules, secured $25 million in Series D funding led by Shea Ventures, along with Battery Ventures, Rho Ventures, and Osage University Partners. The company has raised more than $71 million to date. SolarBridge expects to use the funding to support product development, marketing, and sales.
GreatPoint Energy and China Wanxiang Holdings entered an investment and partnership agreement aimed at building a coal syngas facility in China. As part of the transaction, GreatPoint Energy raised equity investment and secured project funding totaling $1.25 billion from Wanxiang to finance and construct the first phase of a 1 trillion cubic feet per-year production facility near Turpan, Xinjiang, using GreatPoint Energy's Bluegas technology. China Petroleum and Chemical Corp. (Sinopec) agreed to purchase the gas produced from the facility and plans to build a pipeline to deliver the gas to the eastern provinces of China. As part of the transaction, Wanxiang will become a large shareholder in GreatPoint and will gain a seat on the board of directors.
People
Simple Energy named Bud Vos as the company's new COO. Previously Vos was senior v.p. of utility sales and chief technology officer at Comverge, where he oversaw the technology architecture for the company.
BillingTree hired David Roberts as president and CEO. Previously, Roberts was a managing director with Bank of America Merrill Lynch.
Hanwha Solar named Mark Bronez president of Hanwha SolarOne USA. He joins the company after five years at SunPower, where he most recently was v.p. and general manager for the North America commercial business unit.
Utility Integration Solutions (UISOL) named Ron Smith v.p. of smart grid consulting. Prior to joining UISOL, Smith was v.p. of product marketing at Aclara.
O'Melveny & Myers added federal energy regulatory lawyer Hugh Hilliard as a counsel in the firm's Washington, D.C., office. Previously Hilliard served in various capacities at the U.S. Department of the Interior, principally involving federal land leasing and royalties in connection with oil, natural gas, and coal development.
Bracewell & Giuliani announced that five partners, formerly with Dewey & LeBoeuf, will join the firm in its New York, Washington, D.C., and Connecticut offices, effective immediately. The group includes John G. Klauberg, Dewey's former co-head of the global utilities, power, and pipelines group, as well as Catherine P. McCarthy, former co-head of Dewey's energy regulatory department. The partners are: Klauberg and Frederick J. Lark in the New York office; McCarthy and David R. Poe in Washington; and Charles F. Vandenburgh in Connecticut.
Wind Energy Services appointed Israel Barajas as safety manager. Previously he worked for Molded Fiber Glass. The company also appointed Ken McGraw to the newly created position of field account manager - sales. He most recently served as a district sales manager for Klein Tools.
EVs & Storage
Quantum Fuel Systems delivered the first pilot version of its plug-in hybrid electric (PHEV) F-150 pickup truck to Florida Power & Light (FPL), in association with Dow Kokam, the lithium-ion battery system supplier for the truck. The Quantum system allows the truck to run the first 35 miles on electricity and then switch to hybrid drive mode, achieving fuel efficiency greater than 100 mpg equivalent, depending on the drive cycle and charging frequency. 
Lockheed Martin contracted Princeton Power Systems (PPS) to supply an energy storage system for a new microgrid project at the U.S. Army's Ft. Bliss in Texas. The Department of Defense (DoD) Environmental Security Technology Certification Program funded Lockheed Martin's microgrid demonstration and the Princeton Power storage system. The 20-foot containerized storage system consists of one 100-kW grid-tied inverter and multiple advanced lead-acid batteries, capable of producing 20 kWh of energy. In the event of a power outage, the storage system provides enough energy to power the base, and also provides power factor correction and area frequency regulation services to the local system operator while the system is connected to the electric grid.
Smart Grid
Survalent Technology commissioned a new SCADA system at Mayfield Electric & Water Systems, the municipal utility for the City of Mayfield, Ky. The system includes several applications, including operations and outages accounting, control panels, and remote alarms. 
Middle Tennessee Electric Membership Corp. (MTEMC) chose Telvent GIT weather technology to improve its outage response processes. Last year MTEMC replaced its manual system for identifying outages and dispatching crews with Telvent's automated outage management system. MTEMC also has used Telvent's MxVision WeatherSentry solution since 2006.
Sprint established agreements with Metrum Technologies and Tollgrade Communications to provide network connectivity for distribution and management systems. Metrum smart meters and Tollgrade medium-voltage sensors are now available with Sprint wireless connectivity. Both companies will use Sprint's Web-based portal for managing devices. Sprint says the wireless management and activation functionality will enable fast configuration and operations for smart grid systems.
Guam Power Authority (GPA) selected Tropos to provide network communications for the utility's smart grid rollout across the island of Guam. GPA will use the Tropos network to backhaul smart meter data; automate switches and reclosers in its distribution system; provide connectivity for communicating faulted circuit indicators; and deliver critical data to field workers. The network will transfer data between smart meter data collectors and field devices and smart grid application software in GPA's control center. 
Transelec S.A. of Chile selected Open Systems International (OSI) and Tecnet S.A. to supply a centralized SCADA/EMS system to replace a legacy Siemens system, which was shared between Transelec and other utilities.