Generation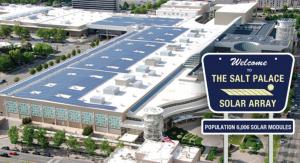 Bella Energy installed a 1.65-MW solar array atop the Calvin L. Rampton Salt Palace convention center in Salt Lake City, Utah. Covering 3.85 acres of rooftop, the project is the largest solar photovoltaic (PV) system on Rocky Mountain Power's grid. Bella Energy says it's also the largest solar array in the state of Utah. The 6,006 solar modules will supply approximately 17 percent of the Salt Palace's annual electrical usage. Project development began in 2010. Construction started in December of 2011 and took about six months to complete.
Solarize Madison selected Arista Power as one of two contractors for Madison County, New York's Solarize Madison program to install at least 30 PV systems in the county. The contract is expected to be worth approximately $400,000 in revenue to Arista Power in 2012. The Solarize Madison project receives funding via a grant by the Central New York Regional Planning and Development Board for Climate Change Innovation Program (C2IP). The Madison County Planning Department is offering 15 $2,000 grants to support installing direct-own PV systems.
Lincoln Renewable Energy (LRE) dedicated its 12.5-MW NJ Oak solar project, comprised of 53,000 PV panels on a 100-acre site. LRE says it's the largest non-utility-owned solar project east of the Mississippi. At the ceremony, LRE also announced it formed a 50-50 joint venture development partnership with Samsung C&T named Monument Power . LRE contributed its most advanced solar PV project-development sites to the partnership.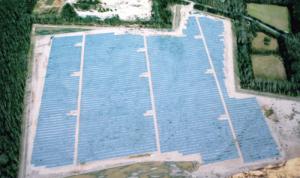 Siemens Energy received its first North American order to supply a SGT-750 industrial gas turbine for a 36-MW cogeneration facility in Altamira, Tamaulipas, Mexico. The purchaser is a subsidiary of textile manufacturer Grupo Kaltex. When commercially operational in October 2013, the plant is expected to supply 100 percent of Kaltex's onsite steam needs, and about 40 percent of the power needs for all its facilities in Mexico. Siemens' scope of supply includes supply, installation, and commissioning of the gas turbine, together with the electrical generator, heat recovery steam generator, and auxiliary systems.
Burns & McDonnell and Zachry Industrial awarded a contract to supply an air-cooled condenser to SPX Corp. , for a 1,300-MW gas-fired combined-cycle power plant being built for Dominion Virginia Power in Warren County, Va. The contract calls for SPX to supply one of the biggest air-cooled condensers in the world, for one of the largest combined-cycle power plants ever installed in the Americas. The Warren County Power Station is to be built on a 39-acre site near Front Royal. The SPX air-cooled condenser is scheduled to be installed in the plant during 2013, and the facility is expected to be operational by December 2014.
Westinghouse Electric and the Missouri Electric Alliance , led by Ameren Missouri , formed a utility participation group called the NexStart SMR Alliance , with the goal of deploying the Westinghouse small modular reactor (SMR). The alliance is a consortium of current and prospective nuclear plant owners and operators, and includes cooperative, municipal and investor-owned power companies. Initial membership includes, among others, Ameren Missouri, Exelon Generation, Dominion Virginia Power, FirstEnergy Generation, Tampa Electric, Empire District Electric, and Kansas City Power