New Opportunities: Upon completing the merger between Duke Energy and Progress Energy, the combined company named James E. Rogers CEO, succeeding William D. Johnson who resigned as president and CEO "by mutual agreement," according to the company. Rogers also is chairman of Duke's board of directors.
Duke Energy named Keith Trent executive v.p. of regulated utilities. He replaces John McArthur, who resigned. Previously, Trent led the commercial business organization for Duke. Duke Energy also announced that Mark Mulhern, executive v.p. and chief administrative officer, and Paula Sims, chief integration and innovation officer, also resigned.
FirstEnergy made a series of leadership changes to its finance and generation organizations. James F. Pearson, v.p. and treasurer, was promoted to senior v.p. and treasurer. He will continue reporting to Mark T. Clark, executive v.p. and CFO. Bennett L. Gaines, v.p., corporate services and CIO, became senior v.p., corporate services and CIO, and will report to Clark. Steven R. Staub, formerly assistant treasurer, was promoted to executive director and assistant treasurer, reporting to Pearson. Gary D. Benz, executive director, business development, was promoted to v.p., supply chain, reporting to Gaines. Current supply chain v.p. John W. Judge, will become v.p., corporate risk and chief risk officer, reporting to Clark. Judge succeeds William D. Byrd, who retired. 
FirstEnergy also named Mark A. Jones v.p. of external affairs for its Jersey Central Power & Light (JCP&L) subsidiary. Previously, Jones was director of national accounts and customer service for FirstEnergy.
FirstEnergy Generation promoted Raymond L. Evans, executive director, environmental, to v.p., environmental. He will continue reporting to James H. Lash, president, FirstEnergy Generation and chief nuclear officer.
JEA named Joseph Belechak as CEO and managing director. Previously, Belechak was senior v.p. of nuclear fuels at Westinghouse Electric.
ConEdison Solutions appointed Mary DeMarco to the role of energy services sales executive and Kevin Lubawski as sales executive. Prior to joining ConEdison Solutions, DeMarco worked at Ingersoll Rand/Tran and Lubawski was a senior account manager at Exelon.
Atlantic Power appointed Terrence Ronan as executive v.p. and CFO. Ronan succeeds Lisa Donahue, who served as interim CFO since July 2011. Most recently, Ronan was managing director-finance and assistant treasurer at Plains All American Pipeline.
Copano Energy appointed Bryan W.Neskora COO, and Susan B. Ortenstone chief administrative officer. Previously, Neskora was senior v.p. of operations for El Paso Corp.'s pipeline group. Since 2003, Ortenstone was responsible for overseeing human resources, IT, communications and community relations, facilities and real estate functions for El Paso Corp.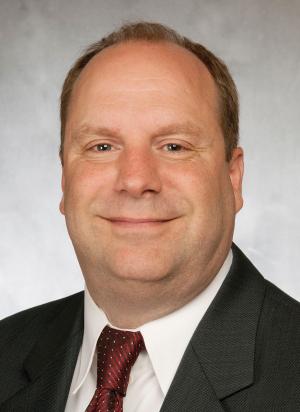 DTE Energy promoted Joseph H. Plona, site v.p., as senior v.p. and chief nuclear officer at DTE Energy's Fermi 2 Nuclear Power Plant. Plona replaces Jack M. Davis who announced his retirement.
Entergy named Jim Sinclair manager of communications for the company's nuclear power plants in Vermont and Massachusetts. Since 2011, Sinclair has served as division director of LNG Operations for El Paso.
Arise Windpower AB appointed Lars Fröding as deputy CEO of the company, in addition to his role as COO. Also Arise Joint Ventures AB appointed Per-Erik Eriksson as managing director. Eriksson previously worked in the SCA Group as global head of energy.
Associations: The California Solar Energy Industries Association (CALSEIA) hired Bryan Crabb as executive director. Crabb was director of government affairs at First Solar and OptiSolar Technologies before that. He also was a staff liaison for the California Public Utilities Commission.
We welcome submissions to People, especially those accompanied by a high-resolution color photograph. E-mail to: people@pur.com.