Deck:
A pragmatic new approach to assuring reliability.
Author Bio:
Randall Speck  and Kimberly Frank  are attorneys at Kaye Scholer LLP. They represent the Maryland Public Service Commission and the Connecticut Public Utilities Regulatory Authority in complex proceedings before the Federal Energy Regulatory Commission and appellate courts, including those related to capacity markets.
A pragmatic new approach to assuring reliability.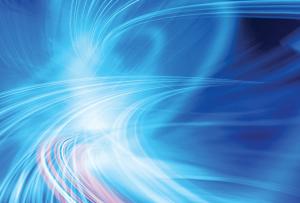 The Federal Energy Regulatory Commission (FERC) recently issued a deficiency notice that halted the latest reforms proposed by the PJM Interconnection for its regional capacity market—reforms that would rewrite a key market power rule, the Minimum Offer Price Rule or "MOPR," that targets state programs to develop new generation resources.
This round of changes to PJM's buyer-side mitigation rule could prevent these states' load-serving entities from relying on the capacity that certain new, gas-fired generation resources provide, by precluding these resources from clearing in the capacity market.
FERC's notice suggests that it might be concerned that the proposed changes have finally gone too far. But FERC may yet decide to accept PJM's proposal, allowing PJM to proceed with implementing the changes in time for the next annual auction. Regardless of how this current dispute ends, these repeated rounds of so-called "reforms" have made rules like the MOPR so convoluted that the resulting market rates can't comport with the Federal Power Act's "just and reasonable" mandate. Furthermore, a decade of experience is proving that these market designs can't assure customer access to adequate, reliable supplies of electric generation capacity.
It's time for FERC to consider alternative approaches to the current centralized capacity market designs if it is to effectively provide customers with electric reliability at just and reasonable rates.
A Bit of History
A little more than a decade ago, FERC directed regional grid operators to propose significant changes to the capacity markets they administered. A driving force underlying the redesign was the perception that prices in these markets were too volatile and wouldn't support needed investment in generation capacity. Regional operators proposed new capacity market designs in the northeast, first for New York and New England and, later, in PJM's mid-Atlantic region. 
FERC permitted each region to develop its own designs. New York selected a proxy demand curve to price a short-term capacity product and established separate capacity zones corresponding with transmission-constrained load pockets. New England proposed locational installed capacity (LICAP), an approach similar to the New York design, but states and market participants representing customer interests strongly opposed this proposal. Following a highly unusual oral argument before FERC, the commissioners directed the New England parties to begin settlement proceedings in order to develop an alternative. The outcome was a market design for a three-year forward, locational capacity product with prices set by a descending clock auction (not a demand curve) to procure the level of capacity needed for reliability (and not more. PJM adopted New York's demand curve concept, but combined it with New England's forward obligation capacity product to create its own unique design. 
Each of these proposals sought to assure electric reliability, a public policy objective designed for the benefit of electric customers. FERC