New Opportunities: FirstEnergy named James V. Fakult, formerly president, Maryland operations, as president, Jersey Central Power & Light (JCP&L). He succeeds Don Lynch, who retired. James A. Sears, director of operations services at Mon power, was promoted to president of Maryland operations, succeeding Fakult. In related organizational moves, Anthony Hurley, director of operations services at Toledo Edison, was promoted to v.p. of operations, JCP&L. Ralph Hillmer, director of operations support, JCP&L, was named director of operations services at JCP&L. He succeeds Craig Hotchkiss, who was named director of operations services at Ohio Edison. In addition, Patricia Mullin, currently general manager of regional operations services-east at JCP&L, was named director of operations support, JCP&L.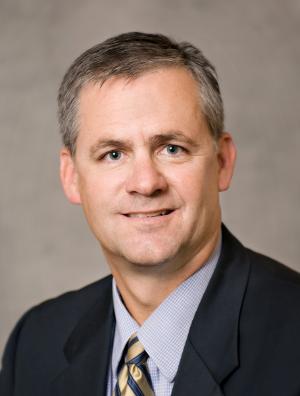 FirstEnergy also announced that Randall A. Frame, regional president at Toledo Edison, was named regional president at Ohio Edison. He succeeds David J. Karafa, who was promoted to president, Pennsylvania operations. Linda L. Moss, director, operations support at Potomac Edison, was promoted to regional president at Toledo Edison.
Duke Energy named John Fremstad as business development manager for the company's business development and economic development team. Fremstad spent the past decade as v.p. of KBR Building Group-Florida and v.p. of the Metro Orlando Economic Development Commission.
PPL appointed David K. Arthur as the company's federal government relations v.p. Arthur succeeds Paulette C. Pidcock, who retired. Arthur previously was senior director of federal government relations for PPL.
Steve Trenholm, CEO of E.ON Climate & Renewables North America, will become chairman of the company. He will continue in his other roles as director of compliance and director of performance improvement for EC&R.
Patrick Woodson, currently COO for EC&R North America Wind, will become CEO of EC&R's North American on-shore wind group.
The U.S. Department of Energy chose Mark A. Gabriel to be the new administrator of the Western Area Power Administration (WAPA). Gabriel was CEO and president of Power Pundits LLC.
Sephir Hamilton joined Seattle City Light as chief of staff. Previously he served as director of operational excellence at Central Hudson Gas & Electric in Poughkeepsie, N.Y. 
Associations: American Wind Energy Association (AWEA) named Tom Kiernan as the organization's new CEO. Kiernan served as president of the National Parks Conservation Association (NPCA) since 1998.
The New York State Smart Grid Consortium (NYSSGC) appointed James T. Gallagher as executive director. Gallagher, who was a member representative to the NYSSGC, will fill the vacancy created by former executive director David Manning.
Boards of Directors: Philip Odeen retired from the AES board of directors after 10 years of service. Charles Rossotti, former commissioner of Internal Revenue, was elected to replace Odeen as non-executive chairman of the board.
NiSource board member Richard Thompson was elected chairman. Thompson has been a NiSource board member since 2004 and serves on the company's corporate governance, finance, and officer nomination and compensation committees.
Peabody Energy announced that all 10 nominated members of its board of directors were re-elected for one-year terms. The re-elected directors are: Gregory H. Boyce, William A. Coley, William E. James, Robert B. Karn III, Henry E. Lentz, Robert A. Malone, William C. Rusnack, John F. Turner, Sandra A. Van Trease, and Alan H. Washkowitz.
We welcome submissions to People, especially those accompanied by a high-resolution color photograph. E-mail to: people@pur.com.