Generation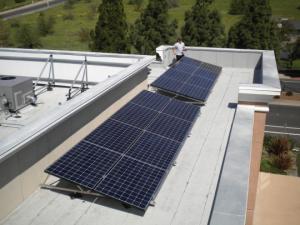 Duke Energy Renewables, Integrys Solar, Canadian Solar, and Community Energy Solar completed a 3-MW solar power project in Berkley, Mass. The Berkley East Solar Power Project is co-owned by Canadian Solar and INDU Solar Holdings – a joint venture between subsidiaries of Duke Energy and of Integrys Energy Services. Taunton Municipal Lighting Plant will purchase the power generated from the project under a 25-year agreement. 
First Wind was selected by Massachusetts utilities to provide wind energy to homes and businesses across the Commonwealth. The contracts, which still must be approved by the Massachusetts Department of Public Utilities, will provide energy from the 147-MW Oakfield Wind project in Aroostook County (Maine) and the 186-MW Bingham Wind project in Somerset County (Maine). The energy from the Oakfield Wind project is a 48-turbine, 147 MW capacity project scheduled to start by the end of this year. The planned Bingham Wind project will feature 62 turbines totaling 186 MW of energy capacity. 
Washington Gas Energy Systems signed a contract with Western University of Health Sciences to build, own and operate a 672-kW solar array that will provide renewable energy for the university in Pomona, Calif. The installation will consist of a roof-mounted system composed of 2,688 solar panels affixed to three buildings throughout the campus, and a carport system with solar panels located at one of the parking areas on campus. The facility will be owned and operated by Washington Gas Energy Systems under a 20-year PPA. Green Energy Group developed the project, which was to be completed in November 2013. Conergy engineered the project and will manage procurement and construction.  The installation is expected to produce 1,110 MW hours of solar energy per year.
SolarWorld began constructing solar carports at four public parks in Thousand Oaks, Calif. The four carports total 537 kW of capacity at the Conejo Recreation and Parks District (CRPD), the local government unit that owns and operates the parks. The project resulted from a partnership between CRPD, SolarWorld, and Sustainable Power Group (sPower). SolarWorld is overseeing all phases of the project, including design, engineering, procurement, permitting, and construction. Together, SolarWorld and sPower have provided the project's financing through a 25-year PPA. Under the PPA, SolarWorld will construct, install, maintain and operate the four solar carports.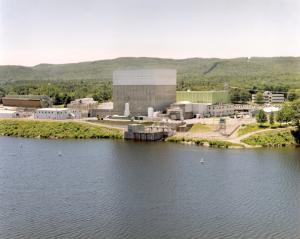 Atlantic Wind and Solar began construction on 12 rooftop solar PV assets in Ontario, Canada. The projects, comprising 12 commercial buildings in Mississauga and Brampton in Ontario, represent 1.582 MW AC and approximately 1.9 MW DC of peak power production. Capital cost on the projects is approximately CAD $9.5 million. The energy produced will be sold to the Ontario Power Authority under the province's feed-in-tariff at a rate of $0.635/kWh for two of the projects (250 kW) and $0.713/kWh for the remaining 10 projects. The company expects to complete construction in 2013.
EDF Renewable Energy closed on the membership interest purchase agreement to acquire the Heartland Biogas Project with Heartland Renewable Energy. The 20-MW equivalent anaerobic digester and renewable natural gas (RNG) facility has commenced construction activities with biogas deliveries to begin by the end of first quarter 2014. The project, located near LaSalle, Colo., uses a complete-mix anaerobic digester system to produce up to 4,700 MMBtu of biogas daily. The anaerobic digestion system converts organic feedstock and dairy cow manure into raw biogas. The raw biogas is then processed into pipeline quality RNG. After being conditioned to pipeline grade, the RNG will be supplied to Sacramento Municipal Utility District (SMUD) through a 20-year gas purchase agreement (GPA).  
Duke Energy Renewables began construction on a 5-MW utility-scale solar power project in Beaufort County, N.C., adjacent to its 12.5-MW Washington White Post facility. As in the initial project, the solar energy generated from the Washington White Post II site will be sold through a 15-year agreement to North Carolina Eastern Municipal Power Agency (NCEMPA). Duke Energy Renewables has contracted with SunEnergy1 to build the 27,450-panel PV project. It should be complete by the end of 2013.
Entergy plans to close and decommission its Vermont Yankee Nuclear Power Station in Vernon, Vt. The station is expected to cease power production after its current fuel cycle and move to safe shutdown in the 4th quarter of 2014. The station will remain under the oversight of the Nuclear Regulatory Commission throughout the decommissioning process. Vermont Yankee, a single-unit boiling water reactor, began commercial operation in 1972. Entergy acquired the plant from Vermont Yankee Nuclear Power Corp. in 2002.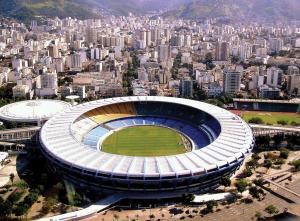 The Nuclear Regulatory Commission (NRC) confirmed to Southern California Edison (SCE) that the NRC identified flaws in how Mitsubishi Heavy Industries (MHI) used its computer codes to design the failed steam generators at the San Onofre Nuclear Generating Station (SONGS). The NRC further informed Southern California Edison that it's issuing a "notice of non-conformance" against MHI for its flawed computer modeling in the failed design. The NRC also is citing SCE for failing to ensure that MHI's modeling and analysis were adequate. These inspection findings reinforce an NRC-augmented inspection team report a year ago that identified MHI's computer modeling errors. The San Onofre units were permanently shut down in June.
Consumers Energy signed a contract with Barton Malow Co. for engineering, procurement, and construction services at its $255 million Cross Winds Energy Park, a 105-MW wind farm in Tuscola County, Mich. Subject to approval by the Michigan Public Service Commission, the contract includes designing, engineering, and constructing the park's turbine foundations, access roads, and an operations and maintenance building; erecting the park's 62 wind turbines; and building the infrastructure that connects the turbines to the electrical grid. Completion of Cross Winds is expected by late 2014.
First Solar and BELECTRIC Holding, GmbH launched a joint venture (JV) to pursue solar energy projects on three continents. The JV – PV Projects GmbH & Co. KG – is based in Germany and will be tasked with developing selected PV power projects independently acquired or developed by either of the two companies in Europe, North Africa, as well as projects of fewer than 20 MW, in the United States. Under the terms of the JV – which is subject to approval from the relevant governmental merger control authorities – First Solar will supply its advanced thin-film modules and selected components while BELECTRIC will provide its balance of systems and a range of services. Both companies' engineering, procurement and construction contributions will vary by project and geography. 
American Electric Power operating unit Indiana Michigan Power will retire the 500-MW coal-fueled Tanners Creek 4 generating unit in Lawrenceburg, Ind., along with the other generating units at the plant. The decision to retire the units by mid-2015 was announced in June 2011. An agreement reached in February 2013 provided the option of refueling or retiring Tanners Creek 4. Analysis determined that projections for limited electricity demand growth, combined with the amount of generation currently available to serve Indiana Michigan customers, make it financially unfeasible to refuel Tanners Creek 4. All four generating units at Tanners Creek will be retired by mid-2015.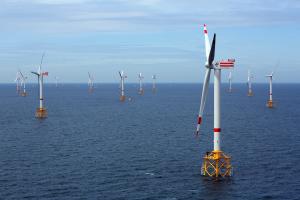 APR Energy was awarded 147-MW of new contracts for fast-track power projects in Mozambique, Senegal, and Indonesia. The 40-MW award in Mozambique is a multi-year contract for a fast-track power plant comprising gas power modules. The plant will run solely on natural gas and will be APR Energy's second project in the country. The 32-MW contract award for diesel power gensets in Senegal will supplement the 66-MW of power capacity APR Energy is already providing. The Indonesia project is a 75-MW fast-track plant featuring diesel power modules. Installation will begin in late 2013 with most of the capacity to be commissioned in 2014.
Smart Grid
Opelika Power Services (OPS) selected the Tantalus Homerun Network as the technology platform for a fiber-based smart grid solution which will be coupled with the utility's triple-play media services. Tantalus' communications technology and AMI applications, coupled with Itron meters, will support the city's initiative to become the first city in Alabama to provide fiber services directly to the user. The east Alabama power system currently provides electricity to the city's more than 27,000 residents and will leverage fiber connectivity to every customer through TUNet – Tantalus Utility Network – applications such as automated meter reading, power outage management, demand management, and remote disconnect and reconnect. 
Transmission
ABB won an order worth around $30 million from Furnas Centrais Elétricas S.A. to construct a new indoor transmission substation in downtown Rio de Janeiro to power the Maracanã soccer stadium for the forthcoming World Cup. ABB will design, supply, install, and commission a new indoor substation to replace a 40 year-old installation in Grajau, near the Maracanã stadium. ABB will also install IEC-61850 substation automation, control, and protection systems to enable local as well as remote control and monitoring.
ABB successfully commissioned the subsea transmission link connecting one of the largest offshore wind farms in Europe to the Belgian grid. The Thornton Bank project, executed for the Belgian company C-Power NV as part of an expansion for the Thornton Bank wind farm, was completed on schedule. As part of the turnkey project, ABB was responsible for the system engineering, design, supply, and commissioning of the alternating current (AC) subsea cables, the land-based cable systems as well as the offshore substation and platform that houses it. The wind turbines are connected via underwater medium-voltage cables to the offshore transformer station where the voltage is boosted to 150 kV and connected to the mainland grid. The electricity is then fed into the grid at the Slijkens high-voltage substation located at Bredene.
Distributed Resources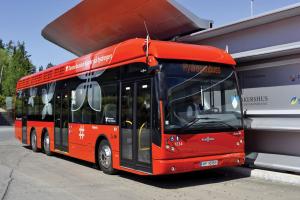 Ballard Power Systems
and its consortium partners received approximately $6.7 million in funding from the U.S. Federal Transit Administration (FTA) under the National Fuel Cell Bus Program for the deployment of two next-generation fuel cell buses, as well as for extended operation of two existing Ballard-powered buses. Ballard will deliver its next-generation fuel cell power module – the FCvelocity-HD7 – to BAE Systems for incorporation into its HybriDrive propulsion system, with the final bus assembly to be completed by ElDorado National. Two FCvelocity-HD7 power modules are expected to be delivered in 2014 in support of deployments with the Greater Cleveland Regional Transit Authority in Ohio and with Tompkins Consolidated Transit Authority in Ithaca, N.Y. 
Arista Power received a contract valued at $625,000 from the U.S. Army to further develop an intelligent microgrid system in support of the U.S. Army Communications Electronics Research and Development Center's (CERDEC's) Command Power and Integration Renewable Energy for Distributed Under-Supplied Command Environments (REDUCE) program. The contract calls for Arista Power to provide demonstrated capability of an advanced energy resource manager and the ability to utilize multiple energy storage systems of various chemistries within the same microgrid system.  
Standard Solar collaborated with Solar Grid Storage to complete construction on a solar microgrid project. The project is a grid-interactive energy storage system co-located with a new 1,368-panel PV array, creating one of the nation's first commercial-scale microgrids. This 402.3-kW system, located at Konterra's corporate headquarters in Laurel, Md., is estimated to generate 20-percent of the building's annual power. The canopied solar array includes two EV charging stations with infrastructure for four additional stations. The project is financed by Konterra, PNC Bank, and Solar Grid Storage, and is supported through a Maryland Energy Administration (MEA) "game changer" grant.
The California Public Utilities Commission (CPUC) adopted new performance incentives to promote energy efficiency goals. The Efficiency Savings and Performance Incentive Mechanism, is designed to motivate utilities to prioritize energy efficiency goals, while protecting ratepayers through necessary cost containment mechanisms. Under the decision the state's investor-owned utilities will earn incentive awards by meeting or exceeding designated energy efficiency goals in four performance categories: 1) Actual energy savings achieved; 2) A constructive and collaborative effort during the review process associated with evaluation, measurement, and verification; 3) Effective advocacy for the development of new codes and standards both within California and at the Federal level; and, 4) Implementation of non-resource programs of the portfolio through a fixed portfolio management fee.
Metering
As part of its 10-year, $2.6 billion grid modernization program, ComEd began installation of more than 4 million smart meters throughout its service territory. ComEd expects to install 60,000 smart meters by the end of 2013. The full deployment will be complete in 2021. 
British Gas announced a deal worth £600 million for Landis+Gyr to supply the majority of the 16 million smart meters British Gas will install in its customers' homes. By 2020 smart meters will be rolled out as standard to homes and businesses across the country as part of a government initiative.  
Transactions
The Carlyle Group agreed to acquire the 823-MW Red Oak combined-cycle facility in Sayreville, N.J., from Energy Capital Partners, and separately closed on the purchase of five power plants in California. The acquisitions were executed in conjunction with Carlyle's power affiliate Cogentrix. Red Oak currently operates under a long-term power purchase agreement and is part of the PJM Interconnection. The five California power generation facilities, together accounting for 320 MW, include the 122-MW Midway natural gas-fired plant in Firebaugh, Calif., as well as the CalPeak portfolio of four natural gas-fired plants totaling 198 MW in Escondido, Firebaugh, San Diego, and Vacaville, Calif. Carlyle is acquiring the Midway plant from an affiliate of Starwood Energy Group and the CalPeak portfolio from the Blackstone Group L.P.'s GSO Capital Partners, as well as affiliates of Starwood and Tyr Energy. Financial terms weren't disclosed. 
Tenaska Capital Management acquired U.S. Power Generating (USPG). Terms weren't disclosed. The final price will be determined by a number of business and tax adjustments, with closing subject to approvals by the FERC and the New York PSC.
Cyber Security
GridCOM Technologies, a provider of quantum cyber security solutions for energy infrastructures, was awarded a grant from the state of California to help protect the country's electrical grid from the growing threat of cyber-attacks. GridCOM will receive $95,000, the maximum amount available, under the California Energy Commission's Public Interest Energy Research (PIER) program, specifically the energy innovations small grant (EISG) program. It brings GridCOM's total financial raise to $1.2 million in working capital, which will support development and testing of a prototype system before the end of 2014.