Generation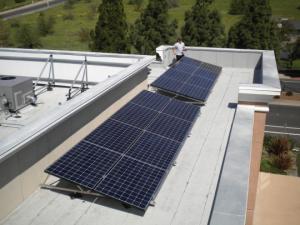 Duke Energy Renewables , Integrys Solar , Canadian Solar , and Community Energy Solar completed a 3-MW solar power project in Berkley, Mass. The Berkley East Solar Power Project is co-owned by Canadian Solar and INDU Solar Holdings – a joint venture between subsidiaries of Duke Energy and of Integrys Energy Services. Taunton Municipal Lighting Plant will purchase the power generated from the project under a 25-year agreement. 
First Wind was selected by Massachusetts utilities to provide wind energy to homes and businesses across the Commonwealth. The contracts, which still must be approved by the Massachusetts Department of Public Utilities, will provide energy from the 147-MW Oakfield Wind project in Aroostook County (Maine) and the 186-MW Bingham Wind project in Somerset County (Maine). The energy from the Oakfield Wind project is a 48-turbine, 147 MW capacity project scheduled to start by the end of this year. The planned Bingham Wind project will feature 62 turbines totaling 186 MW of energy capacity. 
Washington Gas Energy Systems signed a contract with Western University of Health Sciences to build, own and operate a 672-kW solar array that will provide renewable energy for the university in Pomona, Calif. The installation will consist of a roof-mounted system composed of 2,688 solar panels affixed to three buildings throughout the campus, and a carport system with solar panels located at one of the parking areas on campus. The facility will be owned and operated by Washington Gas Energy Systems under a 20-year PPA. Green Energy Group developed the project, which was to be completed in November 2013. Conergy engineered the project and will manage procurement and construction.  The installation is expected to produce 1,110 MW hours of solar energy per year.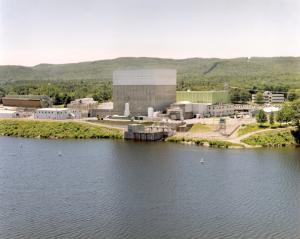 SolarWorld began constructing solar carports at four public parks in Thousand Oaks, Calif. The four carports total 537 kW of capacity at the Conejo Recreation and Parks District (CRPD), the local government unit that owns and operates the parks. The project resulted from a partnership between CRPD, SolarWorld, and Sustainable Power Group (sPower). SolarWorld is overseeing all phases of the project, including design, engineering, procurement, permitting, and construction. Together, SolarWorld and sPower have provided the project's financing through a 25-year PPA. Under the PPA, SolarWorld will construct, install, maintain and operate the four solar carports. 
Atlantic Wind and Solar began construction on 12 rooftop solar PV assets in Ontario, Canada. The projects, comprising 12 commercial buildings in Mississauga and Brampton in Ontario, represent 1.582 MW AC and approximately 1.9 MW DC of peak power production. Capital cost on the projects is approximately CAD $9.5 million. The energy produced will be sold to the Ontario Power Authority under the province's feed-in-tariff at a rate of $0.635/kWh for two of the projects (250 kW) and $0.713/kWh for the remaining 10 projects. The company expects to complete construction in 2013.
EDF Renewable Energy closed on the membership interest purchase agreement to acquire the Heartland Biogas Project with Heartland Renewable Energy . The 20-MW equivalent anaerobic digester and renewable natural gas (RNG) facility has commenced construction activities with biogas deliveries to begin by the end of