Renewable Energy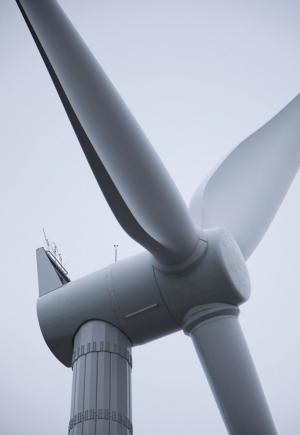 NextEra Energy Partners' Bluewater Wind Energy Center in Huron County, Ontario has begun commercial operation. The project is comprised of 37 turbines and is capable of generating up to 60-MW of electricity. The Bluewater Wind Energy Center is owned by Bluewater Wind, LP, an indirect subsidiary of NextEra Energy Canada Partners Holdings.
Siemens Energy secured an order for a total capacity of 36 MW in Nordfriesland, Germany to supply twelve direct-drive wind turbines, eleven model SWT-3.0-113 and one model SWT-3.0-101 turbine, for the Süderlügum publicly-operated wind farm. Siemens has also been contracted for a 20-year service and maintenance agreement. Süderlügum has the ability to utilize renewable energy sources during calm weather by the "Reactive Power at No Wind" technology from Siemens. This option enables the wind turbines to stabilize the alternating current power grid when no wind is blowing, by producing reactive power and feeding this power into the grid. Installation for the Süderlügum wind farm is scheduled for late 2014.
The city of Palmdale completed an aggregate 976-kW DC solar generation project. Located at Palmdale's Civic Center, DryTown Water Park and Marie Kerr Park, the system is designed to generate more than 1,580 MW-hours of electricity per year and meet nearly 70 percent of the electricity needs for the three sites. Constellation financed the project's development and will own and operate the system. Palmdale will purchase the electricity generated by the system at a fixed-rate through a 20-year purchased power agreement (PPA) with Constellation. The solar power arrays are comprised of approximately 3,200 PV panels.
EDF Renewable Energy's 61- MW Spinning Spur II Wind Project in Texas has reached commercial operation. Spinning Spur II commenced construction of 87 GE 1.85-MW, 87-meter rotor wind turbines 40 miles west of Amarillo in June 2013. The power is sold pursuant to an 11-year purchase agreement. The project is one of the first to feed into the new CREZ (Competitive Renewable Energy Zone) transmission infrastructure. EDF Renewable Services will provide long-term operations and maintenance for the facility, balance of plant, project oversight, and 24/7 remote monitoring from its NERC compliant operations control center (OCC).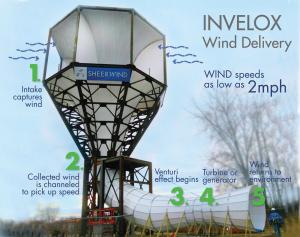 The Department of Energy (DOE) took the first step toward issuing a $150 million loan guarantee to support the construction of the Cape Wind offshore wind project with a conditional commitment to Cape Wind Associates. If constructed, the project would be the first commercial-scale offshore wind facility in the U.S., with a capacity of more than 360 MW of clean energy off the coast of Cape Cod, Massachusetts. The proposed Cape Wind project would use 3.6-MW offshore wind turbines that would provide a majority of the electricity needed for Cape Cod, Nantucket and Martha's Vineyard. Under the proposed financing structure for the Cape Wind project, the DOE would be part of a group of public and private lenders.
SunEdison acquired the 156-MW Comanche Solar project from renewable energy developer Community Energy. SunEdison is partnered with Community Energy to complete the final development stage of the project by structuring the financing and providing procurement expertise for the project, following which SunEdison will manage the construction, operation, and maintenance of the solar power plant. Construction will begin in 2015 with commercial operation targeted for early 2016. The Comanche Solar project is one of the TerraForm Power call-right projects, whereby TerraForm has the option to purchase the project from SunEdison once it achieves commercial operation. Xcel Energy will purchase electricity generated from the solar PV power plant under a 25-year PPA with SunEdison. Once operational, the solar power plant will be managed by the SunEdison Renewable Operation Center (ROC).
SheerWind announced field tests of multiple turbines used in a row or series has even greater electrical power output. The INVELOX system, a new concept in wind power generation, is a large funnel that captures, concentrates, and accelerates wind before delivering it to turbines located at ground level. By placing 2 turbines in a series in an INVELOX system, power showed an increase of 1.7X when compared to single turbine. Multiple turbines in a single INVELOX tower means nearly zero operational downtime because maintenance can be done on one turbine while the other continues energy production.
The Keeyask Hydropower Limited Partnership (KHLP) broke ground on the 695-MW Keeyask Generating Station in northern Manitoba. The project is a collaborative effort between Manitoba Hydro and four Manitoba First Nations - Tataskweyak Cree Nation, War Lake First Nation, York Factory First Nation, and Fox Lake Cree Nation - working together as the KHLP. Manitoba Hydro provides administration and management services for KHLP and will own at least 75 percent of the equity of the partnership. The four First Nations together have the right to own up to 25 per cent of the partnership. The first generator unit in-service date is targeted for 2019 with all units being commissioned by 2020 at a total cost of $6.5 billion.
AEP Energy began installation of a 101-kW solar array on the roof of The Ohio State University's Student Life Recreation and Physical Activities Center (RPAC). AEP Energy will fund, build, own and operate the approximately 10,000-square-foot array, made up of 367 solar panels. The solar array is valued at approximately $400,000, and the electricity produced by the array - approximately 116,000 kWh annually - will be supplied to Ohio State at a rate of $.04 per kWh throughout the next eight years. After eight years, Ohio State and AEP Energy may opt to enter into a renewal agreement or allow the agreement to terminate.
Smart Grid
New York Governor Andrew M. Cuomo awarded $3.3 million to seven research teams to develop technologies that add resiliency and efficiency to New York State's electric grid. The projects were awarded support from the New York State Energy Research and Development Authority's (NYSERDA) Electric Power Transmission and Distribution Smart Grid Program.
The funded projects include:
• Brookhaven National Laboratory ($250,000) - Using radar in real-time response for restoration of electric utility systems;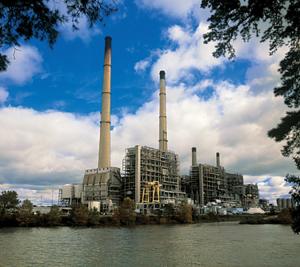 • Clarkson University ($381,000) - Design of a resilient underground microgrid;
• ClearGrid Innovations ($100,000) - Using computer vision to analyze pictures of electric distribution problems;
• Con Edison, ($2 million) - Demonstrating gridlink, a non-synchronous microgrid solution; Cornell University ($227,000) - Advanced microgrid integration with distributed energy resources;
• Lockheed Martin Mission Systems Training ($300,000) - Integrated aerial weather damage assessment system; and

• Rochester Institute of Technology ($78,000) - Microgrid solutions for improving economic and environmental cost and grid resilience.
Regulatory
The U.S. Court of Appeals for the District of Columbia Circuit has denied various petitions seeking review of Federal Energy Regulatory Commission (FERC) Order 1000, concluding that FERC had authority under the Federal Power Act to compel the various transmission sector reforms initiated by the Order.
Among other conclusions, the D.C. Circuit upheld FERC's authority to (1) remove Rights of First Refusal (ROFRs) from federal approved transmission tariffs, (2) require transmission providers to participate in regional planning to consider regional grid needs, (3) require such planning to include an ex ante allocation of costs of approved grid projects to project beneficiaries, and (4) require regional planning to consider transmission needs driven by public policy requirements, such as state laws or local ordinances.
The parties seeking review of FERC Order 1000 had included some 45 petitioners and 16 intervenors, including state regulatory agencies, electric transmission providers, regional transmission organizations (RTOs), and electric industry trade associations. (So. Caro. Pub. Serv. Auth. et al., No. 12-1232, Aug. 15, 2014.)
Nuclear
Six U.S. nuclear utilities have established a technical advisory board for the deployment of GAIA, AREVA's next generation pressurized water reactor (PWR) fuel assembly design. These six utilities - including Dominion, Duke Energy, Exelon and PSEG - share a common interest in ensuring the technical advancement and demonstration of the new design for the U.S. market. As part of this program, one of the utilities will operate a set of eight lead test assemblies starting in spring 2015. The GAIA fuel design provides utilities cost-savings through better thermal performance and increased tolerance to earthquakes.
CB&I awarded contract orders by Entergy Operations valued in excess of $100 million for project services related to implementation of Nuclear Regulatory Commission (NRC) ordered modifications and upgrades at multiple nuclear energy facilities throughout the U.S. Since the Fukushima Daiichi incident in 2011, the NRC has required U.S. nuclear plants to evaluate and upgrade equipment and safety plans to reduce the likelihood of damage from overheating and containment failure in the event of a complete loss of power.
Generation
Babcock & Wilcox Power Generation Group (B&W PGG) was awarded a contract to design and manufacture two coal-fired boilers to be installed in the Dominican Republic, at the Punta Catalina Power Plant, for Corporación Dominicana de Empresas Eléctricas Estatales (CDEEE).
The contract, booked in the second quarter of 2014, was awarded by Italian engineering and procurement contractor Tecnimont S.p.A, which is developing the project as part of a consortium which includes Tecnimont, Constructora Norberto Odebrecht S.A. and Ingeniera Estrella S.r.l. B&W PGG will supply two 360-MW boilers, coal pulverizers, air heaters, fans and structural steel for the plant. Project management and front-end engineering for the project are underway in B&W PGG's U.S. operations. The project is scheduled to be completed October 2017.
The Sacramento Municipal Utility District obtained a 50-year renewal to operate its hydroelectric projects on the upper American River. The utility operates 11 reservoirs and eight powerhouses, which generate 688 MW of electricity, representing about 15 percent of SMUD's annual power. Part of the new license from FERC calls for SMUD to make some changes. The utility will make several recreational upgrades to reservoirs and it will increase the volume of water it releases into streams.
Mitsubishi Heavy Industries (MHI) received an order for a world's largest post-combustion CO2 capture system for the enhanced oil recovery (EOR) project in Texas, which is primarily promoted by NRG Energy and JX Nippon Oil & Gas Exploration (JX Nippon) of Japan. The system will capture CO2 from flue gas from an existing coal-fired power generation plant and will have a CO2 capture capacity of 4,776 metric tons per day (mtpd). MHI received the CO2 capture system order from Petra Nova CCS, a special purpose company (SPC) of NRG and one of the companies implementing the project, through Mitsubishi Heavy Industries America (MHIA), a wholly owned subsidiary of MHI in the U.S. The system is slated for completion in the fourth quarter of 2016.
Minnesota Power, a utility division of ALLETE, reached a settlement agreement with the Environmental Protection Agency (EPA) and the Minnesota Pollution Control Agency that resolves alleged violations of the Clean Air Act. The agreement does not include any admission of wrongdoing on the part of the company. Minnesota Power is one of many utility companies in the U.S. whose investments in electric generation facilities were reviewed as part of the EPA's Coal-Fired Power Plant Enforcement Initiative that began in 1999. The initiative has resulted in more than 25 related settlements nationwide. Under the terms of the settlement, ALLETE will pay a $1.4 million civil penalty. In the second quarter of 2014, ALLETE recorded an after-tax expense of $2.5 million, or $0.06 per share, to reflect a liability associated with the conservation and clean energy projects.
Supported by the U.S. Agency for International Development (USAID), seven senior executives from the government of Haiti and Electricité d'Haïti participated in an executive exchange with their counterparts from Colombia's energy sector to review best practices in electricity sector reform and governance. The exchange, conducted by the U.S. Energy Association as part of its Haiti Energy Policy and Utility Partnership Program (HEPP), a two-year project conducted jointly with the government of Haiti and Electricité d'Haïti to encourage electricity sector reform, encourage private sector participation and investment, and make way for future generation capacity expansion.
M&A
Duke Energy Progress (Duke) and the North Carolina Eastern Municipal Power Agency (NCEMPA) approved an agreement for Duke to purchase the Power Agency's ownership in certain generating assets. NCEMPA currently maintains a partial ownership interest in several Duke Energy Progress plants, totaling approximately 700 MW, including: Brunswick Nuclear Plant Units 1 and 2, Mayo Plant, Roxboro Plant Unit 4 and the Harris Nuclear Plant. The purchase price for NCEMPA's ownership interest in the plants, including fuel inventories and spare parts inventory, is $1.2 billion, subject to certain adjustments as set forth in the asset purchase agreement (APA). Under the agreement, Duke Energy Progress and NCEMPA will enter into a 30-year wholesale power supply agreement.
PSEG Solar Source acquired the El Paso Solar Energy Center, a 13-MW solar energy facility near El Paso, TX, from juwi solar (JSI). The project was developed originally by JSI and has a 30-year PPA with El Paso Electric. The $22 million acquisition will increase PSEG's Solar Source's portfolio capacity to 106 MW. JSI is the EPC contractor for the project and will operate the project for PSEG Solar Source upon completion. Construction had commenced already and was expected to be completed by year's end.
SunEdison completed its acquisition of a 50% ownership stake in Silver Ridge Power (SRP) from a subsidiary of AES for approximately $178.6 million in cash. Through its ownership in the SRP joint venture, SunEdison now owns a 50% interest in 36-MW of solar power plant operating projects, including the 266-MW Mt. Signal solar project in California, and a 40% interest in the Tenaska Imperial Solar Energy Center West 183-MW solar power facility to be completed in 2016. The other 50% of the outstanding limited liability company interests of SRP remain held by an affiliate of Riverstone Holdings. SunEdison will provide operations and management (O&M) and asset management for SRP's entire projects portfolio.
Transmission
ABB won an order worth approximately $400 million from NSP Maritime Link, a subsidiary of Emera, to supply a HVDC power transmission solution creating the first electricity link between the island of Newfoundland and the North American power grid. The Maritime Link Project is a 500-MW HVDC connection that will deploy ABB's HVDC Light Voltage Source Conversion (VSC) technology incorporating a full VSC bipolar configuration to further enhance system availability. In addition to the two converter stations for the ±200 kV HVDC link, the project scope also includes two 230 kV AC substations in Newfoundland, one 345 kV AC substation in Nova Scotia and two cable transition stations. The project is scheduled for commissioning in 2017.
ABB also won an order worth $78 million from Saudi Electricity Company (SEC), Saudi Arabia's national power transmission and distribution operator. ABB will supply transformers for two new combined-cycle power plants that will boost transmission capacity around the capital, Riyadh, and surrounding areas of the central region. ABB will deliver generator step-up (GSU) transformers, power transformers and station service transformers for SEC's combined-cycle power plants. The order was booked in the second quarter of this year.
AMSC, a global energy solutions provider, entered an agreement with ComEd to develop a deployment plan for AMSC's high temperature superconductor technology to build a superconducting cable system that will strengthen Chicago's electric grid. The Resilient Electric Grid (REG) effort is part of work underway by the Science and Technology Directorate of the U.S. Department of Homeland Security (DHS) to secure the nation's electric power grids and improve resiliency against extreme weather, acts of terrorism, or other catastrophic events. The Resilient Electric Grid is a self-healing solution that provides resiliency in the event that portions of the grid are lost for any reason. The ComEd installation would be the first commercial application of this technology in the United States.