Deck:
Texas program succeeds, but faces sunset.
Author Bio:
Wannie Park is Vice President of Strategic Partnerships at CEIVA Energy, a provider of in-home displays for the LITE-UP Texas program.
Record-breaking temperatures in Texas in recent years have caused electricity bills to soar. That impacts everyone's pocketbook, but no one more so than low-income Texans. In August 2013, for example, the average household in Austin consumed 2,157 kilowatt hours of electricity, costing $235. Roughly 8 percent of households were delinquent with their electricity payments and the majority of these households were low-income residents. When costs are skyrocketing and customers can't afford electricity, all parties lose.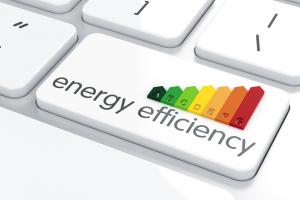 To address this problem, two years ago, the Public Utility Commission of Texas (PUCT) initiated the LITE-UP Texas program (https://www.puc.texas.gov/consumer/lowincome/assistance.aspx), which promotes energy efficiency by paying an incentive to competitive retail electric providers (REPs) to equip low-income electric ratepayers with in-home displays that reveal details on home energy use and make it easier for consumers to save on their electric bills.
LITE-UP Texas was developed out of a fund that was created in 1999 (known as the System Benefit Fund) as part of deregulation. Texas citizens and businesses pay a small fee on their monthly electricity bill to finance the fund. But more importantly, under the LITE-UP program, retailers earn a direct payment of $60 for each in-home display they provide to low-income Texans.
It's a ringing endorsement of the power of energy education to drive behavior change and help the Texans who need relief most. But in the most recent Texas legislature session, lawmakers voted to discontinue the energy efficiency fund upon its depletion in 2016.
This turn of events is unfortunate. Despite its initial leadership in smart grid development and energy efficiency programs, Texas will continue to fall behind if it doesn't strive to capitalize on its smart meter investment. According to ACEEE's Energy Efficiency Scorecard, Texas has already fallen to the bottom third of states for energy efficiency policies and programs.
Fortunately, however, change has been unleashed. The value of real-time energy data presented via in-home displays will extend beyond 2016 for low-income families who've already enrolled, and the REPs who deploy them will continue to see ongoing operational benefits.
Now the next move is up to the retailers - to take advantage of this unique opportunity to drive their business and help low-income Texans save money before time runs out.
Targetting Low Incomes
The state utility commission recognized early on that low-income Texans spend a disproportionately high amount for electricity. Studies estimate that the average American family's expenditures on energy (gasoline included) have increased by 33 percent since 2001, while average pre-tax income declined by 6 percent. Energy efficiency programs provide customers with the tools they need to make long-term cost reductions to their energy bills and bridge that gap.
But while low-income customers stand to benefit most from energy savings devices that connect to the smart meter like in-home energy monitors and smart thermostats, they are also least likely to be able to afford them.
LITE-UP Texas program provides more than $18.5 million to energy retailers that serve deregulated areas of the state (which excludes Austin, San Antonio, El Paso and other areas) to use for the purpose of promoting energy efficiency initiatives. And as part of LITE-UP Texas retailers are providing customers with education, training, and an in-home display to reveal details on home energy usage - all at no cost to the ratepayer. Customers are eligible if they receive Medicaid or food stamps, or if their household income is at or below 125 percent of federal poverty guidelines. Additional information on participation qualifications can be found at the Texas PUC web page. Look up "consumer low-income assistance."
The power of an in-home display lies in its connection with the smart meter to the home area network (HAN) to present real-time energy data to residents, right on the kitchen counter. This new technology was recognized early on by the Texas PUC as a critical tool for low-income residents. Thanks to a compelling interface and useful, immediate electricity data, energy consumers can finally understand the link between their behavior and energy use - and make a long-lasting behavioral change to help them save.
High Customer Satisfaction
Because Texas is a deregulated state, energy providers typically aren't incentivized to promote energy efficiency programs. Why should they? The more energy they sell, the more money they make. LITE-UP Texas reverses that dynamic.
Furthermore, by providing intelligence about their customer base, displays connected to a home area network can help electricity providers segment customers based on usage. This way, programs can be better targeted to those consuming the most energy. For example, retailers can use in-home displays to more effectively implement demand response programs by targeting their heaviest energy users and most responsive customers.
These displays have also proved to drive customer engagement and can play a key role in helping retailers differentiate themselves in a retail electricity market that has become fiercely competitive.
A Change in Behavior
It may not seem obvious, but the Lone Star state has a proud tradition of pioneering smart grid initiatives. Since 2007, Texas has installed over 7 million smart meters, an achievement that afforded them the highest rank in the 2013 rankings issued by the GridWise Alliance. Texas was one of the first states to invest in an online portal that allows residents to access their energy data regardless of their electricity provider.
Interestingly, Texas built its smart grid to enable the home area network to connect to smart meter data, laying the critical groundwork for energy management tools like smart thermostats and smart appliances - a thoughtful bit of "future proofing" that's key to delivering back on the state's smart meter investment and that other regions would be well-advised to mirror.
Perhaps what's most impressive about the in-home display initiative within the LITE-UP program is the rate of adoption. CenterPoint has already allocated $7.5M and Oncor has allocated $10M to distribute in-home displays to low-income customers. And the early results are compelling. According to a study that looked at the initial results of a pilot rollout of in-home displays for Oncor and Centerpoint, an astounding 80 percent of customer respondents said they changed how they used energy, while 57 percent reported checking the display daily. In addition, the study found that in-home displays reduced energy consumption nearly 9 percent - marking a significant dent in a low-income family's budget.
What are participants saying? The technologies are reducing usage and therefore reducing bills. And that's a good thing for everyone involved.