Deck:
Texas program succeeds, but faces sunset.
Author Bio:
Wannie Park is Vice President of Strategic Partnerships at CEIVA Energy, a provider of in-home displays for the LITE-UP Texas program.
Texas program succeeds, but faces sunset.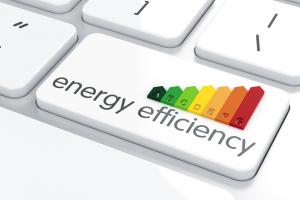 Record-breaking temperatures in Texas in recent years have caused electricity bills to soar. That impacts everyone's pocketbook, but no one more so than low-income Texans. In August 2013, for example, the average household in Austin consumed 2,157 kilowatt hours of electricity, costing $235. Roughly 8 percent of households were delinquent with their electricity payments and the majority of these households were low-income residents. When costs are skyrocketing and customers can't afford electricity, all parties lose.
To address this problem, two years ago, the Public Utility Commission of Texas (PUCT) initiated the LITE-UP Texas program ( https://www.puc.texas.gov/consumer/lowincome/assistance.aspx), which promotes energy efficiency by paying an incentive to competitive retail electric providers (REPs) to equip low-income electric ratepayers with in-home displays that reveal details on home energy use and make it easier for consumers to save on their electric bills.
LITE-UP Texas was developed out of a fund that was created in 1999 (known as the System Benefit Fund) as part of deregulation. Texas citizens and businesses pay a small fee on their monthly electricity bill to finance the fund. But more importantly, under the LITE-UP program, retailers earn a direct payment of $60 for each in-home display they provide to low-income Texans.
It's a ringing endorsement of the power of energy education to drive behavior change and help the Texans who need relief most. But in the most recent Texas legislature session, lawmakers voted to discontinue the energy efficiency fund upon its depletion in 2016.
This turn of events is unfortunate. Despite its initial leadership in smart grid development and energy efficiency programs, Texas will continue to fall behind if it doesn't strive to capitalize on its smart meter investment. According to ACEEE's Energy Efficiency Scorecard, Texas has already fallen to the bottom third of states for energy efficiency policies and programs.
Fortunately, however, change has been unleashed. The value of real-time energy data presented via in-home displays will extend beyond 2016 for low-income families who've already enrolled, and the REPs who deploy them will continue to see ongoing operational benefits.
Now the next move is up to the retailers - to take advantage of this unique opportunity to drive their business and help low-income Texans save money before time runs out.
Targetting Low Incomes
The state utility commission recognized early on that low-income Texans spend a disproportionately high amount for electricity. Studies estimate that the average American family's expenditures on energy (gasoline included) have increased by 33 percent since 2001, while average pre-tax income declined by 6 percent. Energy efficiency programs provide customers with the tools they need to make long-term cost reductions to their energy bills and bridge that gap.
But while low-income customers stand to benefit most from energy savings devices that connect to the smart meter like in-home energy monitors and smart thermostats, they are also least likely to be able to afford them.
LITE-UP Texas program provides more than