Smart Grid Isn't Dead
Some may wince at the term, but let's not run away.
A prominent thought leader from the power industry told me recently over lunch at a major conference that people "wince" at the term "smart grid."
His point? Perhaps we should give up on those words and replace them with something different.
Why do I mention this?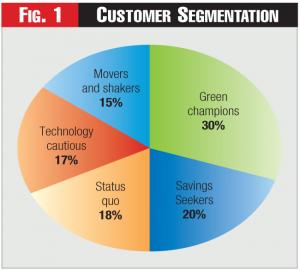 The perception is that the smart grid has not yet produced results, namely because because people don't have "smart pricing" information to match their smart meters - data that can help them adjust their energy consumption and save money. That said, consumers are enjoying reduced outages and improved utility communications.
In our experience at the Smart Grid Consumer Collaborative (SGCC), and in the research we've conducted, we have found a small but statistically significant uptick in the number of people who express negative views of "smart grid" and "smart meters." Anti-smart meter activists may be gaining some traction, while those with a stake in educating and engaging consumers over smart grid have not.
Nevertheless, as our research shows, while consumers may not have heard these terms, when we test awareness of the benefits that smart grid technology brings, consumers say that their utility has improved - in terms of reliability, communications, access to green energy, and help in managing bills (see Figure 5).
The takeaway says that while consumers may not understand the terms smart grid and smart meter, they see the benefits of investments in modernization.
And so my message to the power industry is this: Let's not run away from the term "smart grid," now that we have an opportunity to get traction on it. People love technology and the ubiquity of smart phones is a testament to that. People are flocking to purchase smart TVs and smart watches. There is no reason they won't also flock to purchase smart appliances and enroll in their utility's "smart grid" programs when available.
All the same, the SGCC intends our research to be inclusive, not prescriptive. Even if a utility (or the entire industry) decides to abandon the terms "smart grid" or "smart meter," our research still holds value.
In fact, spending time talking to actual customers can yield insight on how to get them interested in smart energy programs. And the greater their interest, the more they're willing to participate.
That's what we've learned at the Smart Grid Consumer Collaborative (SGCC), where we've been conducting research on consumer knowledge, attitudes, and preferences pertaining to the smart grid and its benefits.
Our latest research report, "Consumer Pulse and Market Segmentation Study - Wave 5," ( http://smartgridcc.org/research/sgcc-research/sgccs-wave-5-consumer-puls...) provides a fresh look at U.S. residential electric consumers. Who's out there? What do they want? What do they know about smart grid benefits - the technology and programs?
On one hand, SGCC's Wave 5 research report shows that 50 percent of consumers have never heard the terms "smart grid" and "smart meter." Twenty-five percent have heard these terms, but don't know what