Author Bio:
Steve Mitnick is Editor-in-Chief of Public Utilities Fortnightly and author of the book "Lines Down: How We Pay, Use, Value Grid Electricity Amid the Storm."
The Association of Energy Services Professionals' Summer Conference, held this year north of the border, was entitled: 'Times They Are EE-Changin.' Paraphrasing Bob Dylan. The host was Alectra Utilities, which serves municipalities north and west of Toronto.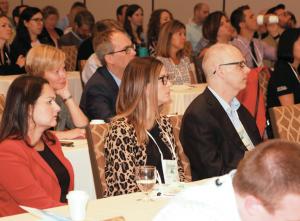 Sessions included "Ingredients for a Delicious Meter-Based Restaurant Program," "What's Hiding Behind the Meter and How to Access Its Power," "Indoor Cannabis Production - the Next Efficiency Opportunity," "Including the Commercial Kitchen Sink: Engaging Customers to Maximize Savings Through Whole Building Renovation," and "Beneficial Electrification Strategy and Deployment Approaches for Electric and Gas Utilities."
See our Facebook photo album here.