Deck:
CEO, Central Electric Co-op
Author Bio:
David Swank is CEO, Central Electric Co-op.
Central Electric Cooperative's CEO David Swank, at his utility's high-tech booth, talked with PUF's Steve Mitnick in a series of brief videos. Central strives to be "the next generation utility" with its Innovation Pointe campus, a mixed use business park engineered and architecturally-designed as an innovation district, providing the latest technologies to tenants.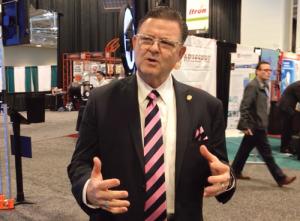 Cooperative Power Leaders Meet in Nashville
Interviews with Twelve CEOs of Electric Cooperatives
See additional articles: